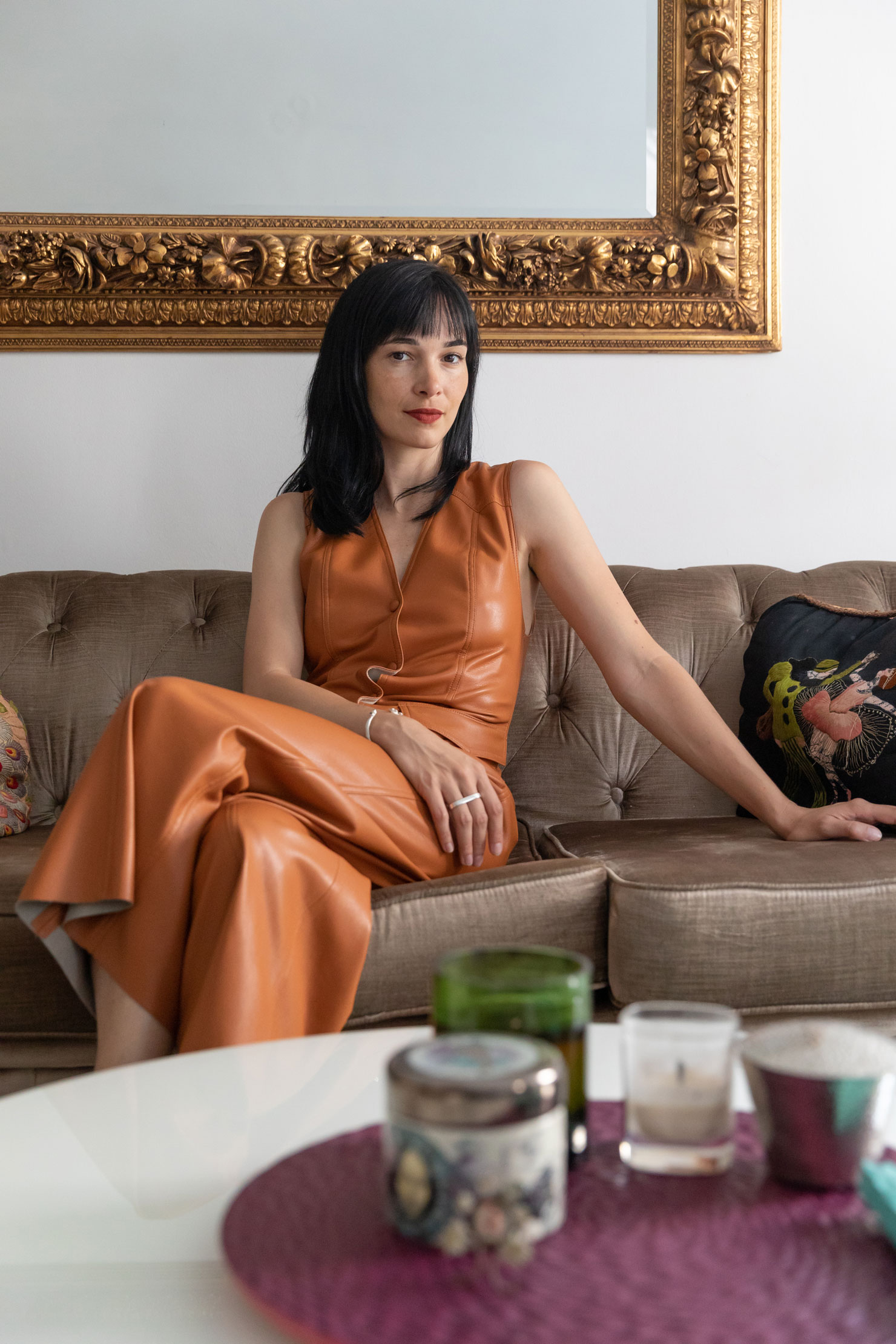 Linda Boronkay By Design
The former fashion model describes how haute couture and family trips to vintage markets informed her interior design sensibility
Born in Budapest to an architect father and an antiques dealer mother, Linda Boronkay's childhood was spent being shepherded around vintage markets all over the world. A degree in fashion design in Paris was followed by a modeling career, an experience that Boronkay credits with her chameleon-like ability to understand the nuances of different cultures.
After relocating to London, Boronkay gained experience working with both Martin Brudnizki and Tom Dixon. She joined Soho House in 2016, making her imprint on clubhouses from Amsterdam to Mumbai before setting up her own firm in 2020, specializing in product and interior design. At Little Beach House Barcelona, a Soho House property, Boronkay transformed the small hotel into a relaxed coastal escape.
The array of natural textures — think rattan chairs, burlap upholstery, and an abundance of indoor plants — evoke European beach resorts of yesteryear. It continues in the cheerfully decorated bedrooms, featuring patterned tiled flooring and lamps from a local ceramicist. A different approach was required at Soho House Mumbai, an imposing neoclassical property in an area known as the 'Beverly Hills of Bollywood.'
Intended to reflect India's rich and colourful heritage, local craftsmanship takes center stage at the vividly patterned clubhouse. Block-printed fabrics from Rajasthan are scattered throughout, lampshades are fashioned from antique saris, and works by regional artists adorn the walls. As time goes on, Boronkay has seen her formerly Minimalist tastes evolve into something bolder. It seems fitting for a career that draws upon a wealth of global travel to craft distinctly individual interiors.
Boronkay is also among a hundred contemporary designers and studios featured in By Design: The World's Best Contemporary Interior Designers, Phaidon's new, detailed and beautiful survey. To celebrate the book's publication, we sat down with Linda to ask her a few questions about how she created her beautiful, artful rooms.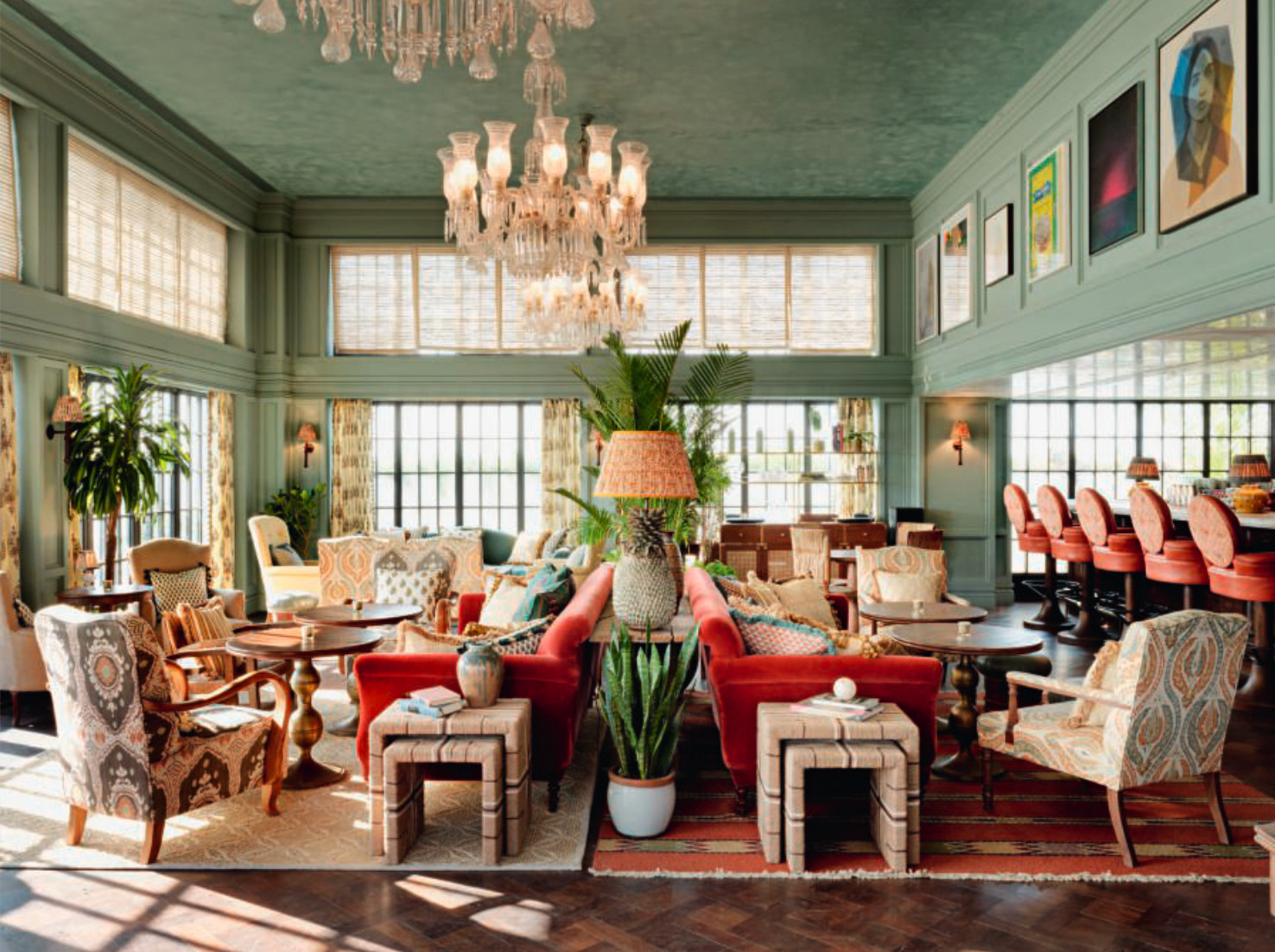 Who or what were the inspirations for you when you began your career? My biggest and most profound inspiration is my incredible mother with impeccable taste who dragged me around all the vintage markets in Europe finding treasures.
Next memory was when I began my career in fashion and I travelled the world extensively. I've had the chance to see the most beautiful hotels, restaurants, homes, resorts and I still remember that awe I felt when I stepped into these different worlds. I always describe our spaces as cinematic experiences, because the only other time I feel that way is when I watch an immensely beautiful and profound movie.
How would you describe what you do? What do you think makes your sensibility unmistakeable? Design is a wonderful tool to create experiences, to lift someone's spirit, to express one's style, personality, brand in a three dimensional world and on a human scale. It's an overarching ever evolving ephemeral subject for me as I most appreciate interiors that feel almost accidental, lived in and full of character. In my studio we are striving for this kind of experience and it takes a lot of consideration to create effortless interiors. We design many ingredients bespoke, we have amazing craftspeople in our network and also source lots of vintage pieces to complement our schemes.
What are the key elements that you try to enhance, impose upon, or invent in a living or commercial space? I always focus on how people will feel when they enter a room. So for me the emotional response is key and we tap into that with lighting, colours, the use of scale, a journey and drama we create with our design tools.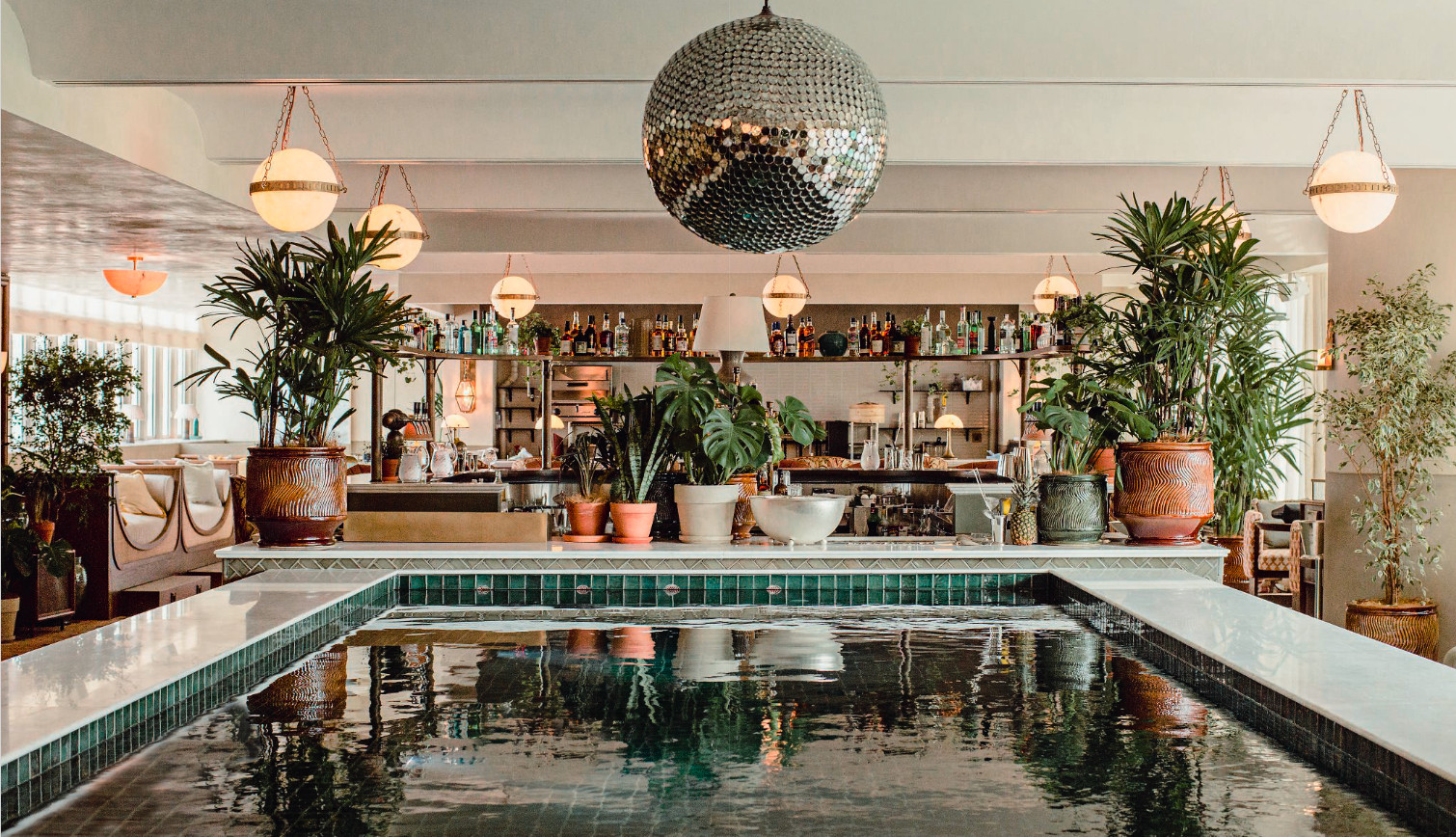 What, for you, constitutes 'a good space' from which you can build upon? A good space is very subjective, it depends on the intent on how you want to use it. A dark windowless room would be terrible as a living room, bedroom or kitchen, but could work like magic for a cinema room or corridor.
For me, I prefer when a room, a building already has history and character we can build upon. We like storytelling as the basis of our concepts and I love doing research into different eras, styles, historical figures to come up with a strong narrative.
How do you set about personalising the home of a client – how do you make it their home, with their spirit, soul and personality? I meet with the clients a lot, we talk often and I usually ask them about their current home, what works, what doesn't, how they imagine living in the future. What are their habits, their favourite places to travel, eat out, drink out, what is their favourite movie, era, fashion style. I try to get to know them inside and out and these personal references will make it to the scheme to make the interiors highly personal.
How important is it that a space you create emotionally affects the client you design for? It is everything for us. This is the reason I'm doing what I'm doing. I remember the experiences I had in amazing cultural, hospitality, residential interiors and the emotional effect they had on me and the memories these experiences created. This is the feeling I'm tapping into and trying to recreate when I'm working on projects of our own.
What you do is akin to high art but it also has to answer to the client's demands – have you developed a method or perhaps a work approach for assimilating both of these things?
We always start with functionality and a bulletproof layout. When we design furniture we also think about the practicality first and when these are all established we can let our creative minds loose, that's when the real fun begins!!
How does experience affect your approach? I have a huge array of experience having had the fortune to work for some of the best names in the design world, but working closely with [Soho House founder] Nick Jones affected me the most and it fundamentally changed the way I think about design. It is first and foremost a tool to create a different world, a backdrop for people where one can feel their very best. Working for Soho House made me understand how many different aspects have to come together to create a harmonious environment. Having had the opportunity to deliver over twenty projects all around the world from scratch to handover in a short period of time also gave me a huge confidence in working remotely around the world with multiple teams and easily cross language and cultural boundaries.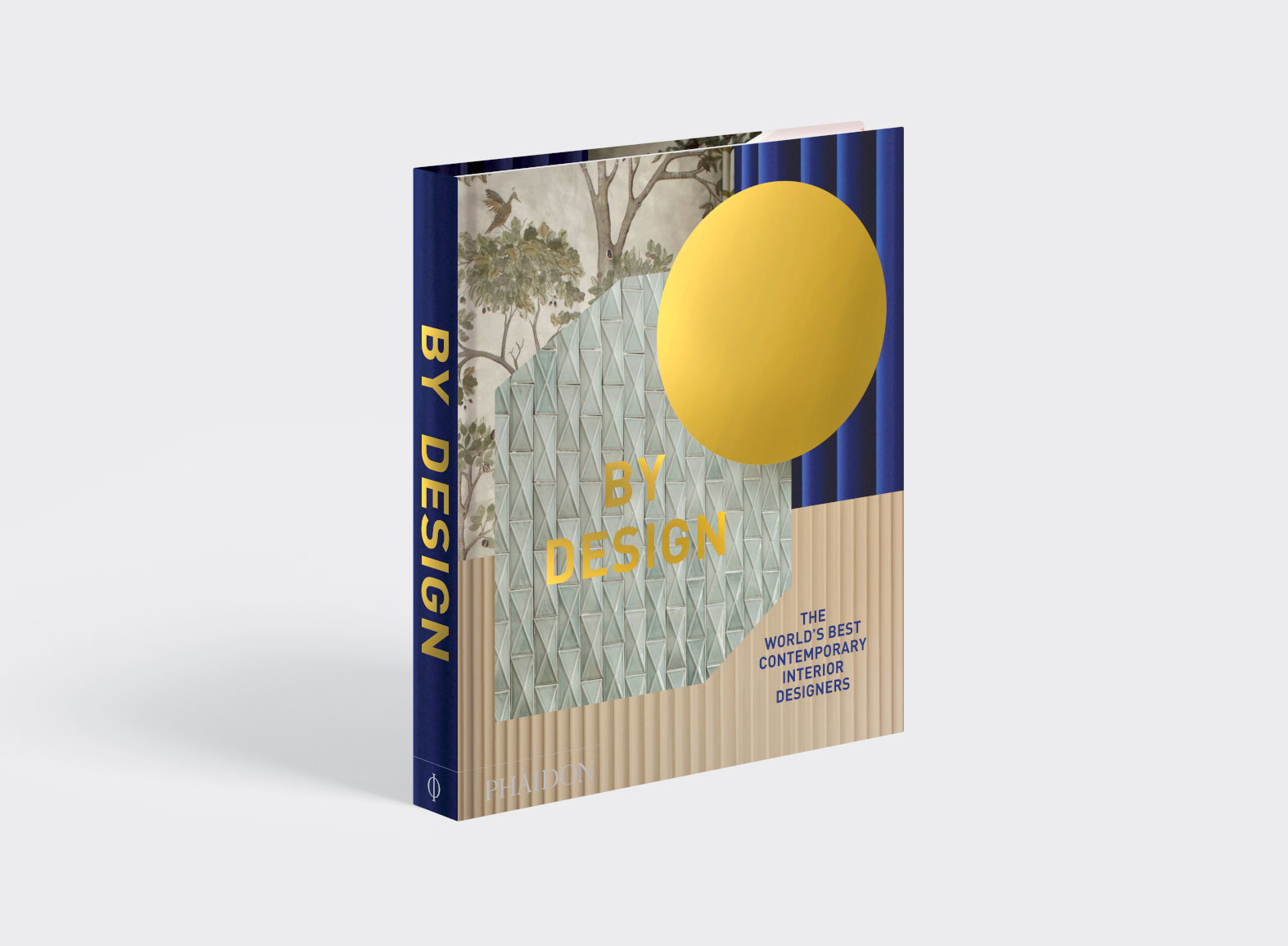 You can find out more about Linda's approach to her work via her site, here. To find out more about By Design, a richly illustrated, authoritative global survey of the best and most creative interior designers and decorators working today, go here.