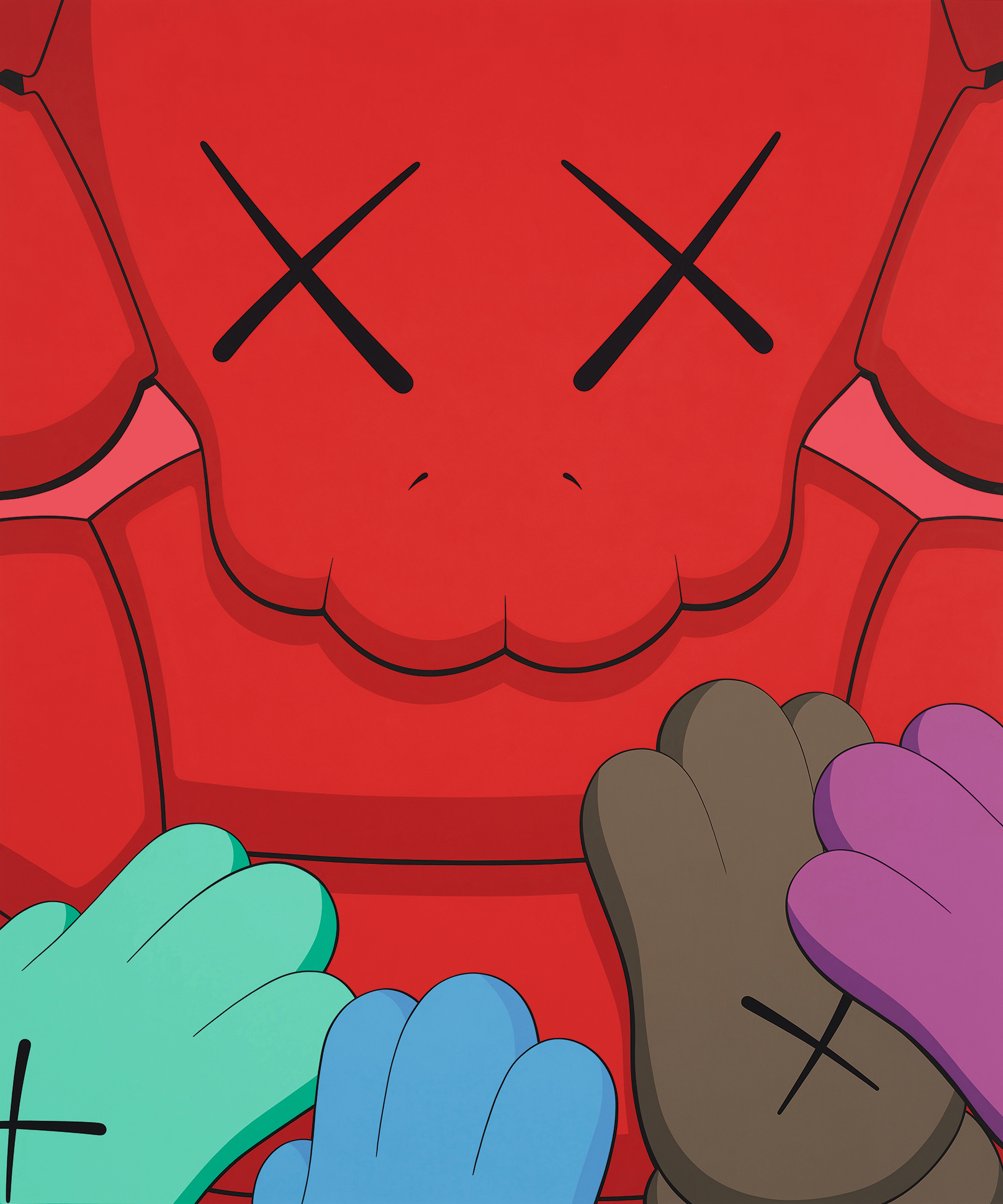 When KAWS pushed cartoons to the point of abstraction
"Totally lost, I enter a world of intensities" writes critic and curator Daniel Birnbaum in our new book
What do you need to do in order to turn pop culture into pop art? In our book, KAWS: WHAT PARTY, the critic and curator Daniel Birnbaum, argues that you really need to paint.
"All of Warhol's extra-artistic activities—Interview magazine, the Velvet Underground, innumerable commercials, and appearances on TV—were part of the machinery and helped him accumulate vital material," he writes. "But ultimately it all had to be filtered through the prism of art. To become serious art, all that stuff had to pass through the canvas."
KAWS turned towards the canvas around four decades after Warhol, though he may have approached it with a greater level of pop acuity. Afterall, Andy was a hugely successful magazine illustrator prior to making the jump to screen printing soup cans and starlets; for KAWS, cartoons were already his fulltime job. As our book explains, following graduation, the artist moved to Manhattan to take a job at Jumbo Pictures, an animation studio, where he worked from 1996 until 2002. Perhaps this is why his clear-lined appropriations of SpongeBob SquarePants, the Simpsons, the Smurfs, Snoopy and co. look so uncannily realistic.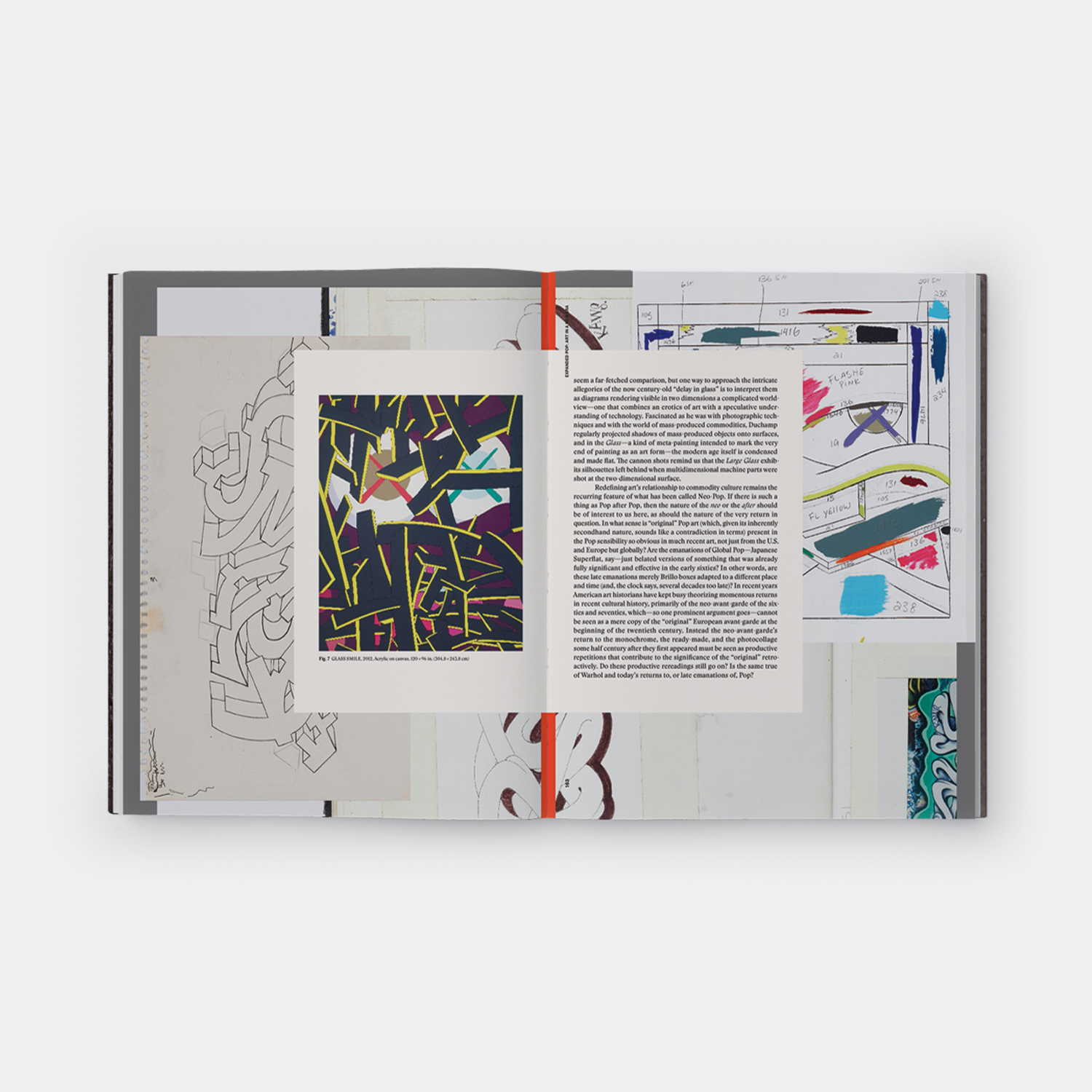 However, quite an interesting shift occurred in KAWS's painting practice in recent years. As Birnbaum points out, with reference to paintings such as The News from 2017 or New Fiction from 2018, there aren't any clear, single characters in these paintings, but rather "an overwhelming maze of bright color fields and an irregular arrangement of black lines that seem to hover closer to the viewer. My eyes get lost in the vast panorama and soon try to make sense of its multilayered topography," Birnbaum writes. "I single out pictorial elements that anchor my disoriented gaze in things familiar. Figures and contours emerge, and I cannot help but decode them as silhouettes produced when bodies were shot through the canvas."
What should we make of this slaw of pop parts? Birnbaum suggests that, while KAWS's simple, monumental figures take cartoons and elevate them to a richer, more emotional register, his near-abstract, almost Frank Stella-style pop abstractions, express another contemporary human condition: pop saturation.
"The increasingly maze-like paintings," he writes, "represent another approach altogether, one based not on recognition but on forms of defamiliarization. The self-referentiality through which the artist's visual language and codes of representation interrogate themselves are no longer legible. The black line of Charles M. Schulz has been freed of all referentiality and runs across the canvases creating a mesh of secret connections. The extreme zooming in on details creates abstract moments of overstimulation and sensual effect. The experience of disorientation produced by fractionalization and atomization can be liberating. Totally lost, I enter a world of intensities, released into the visual."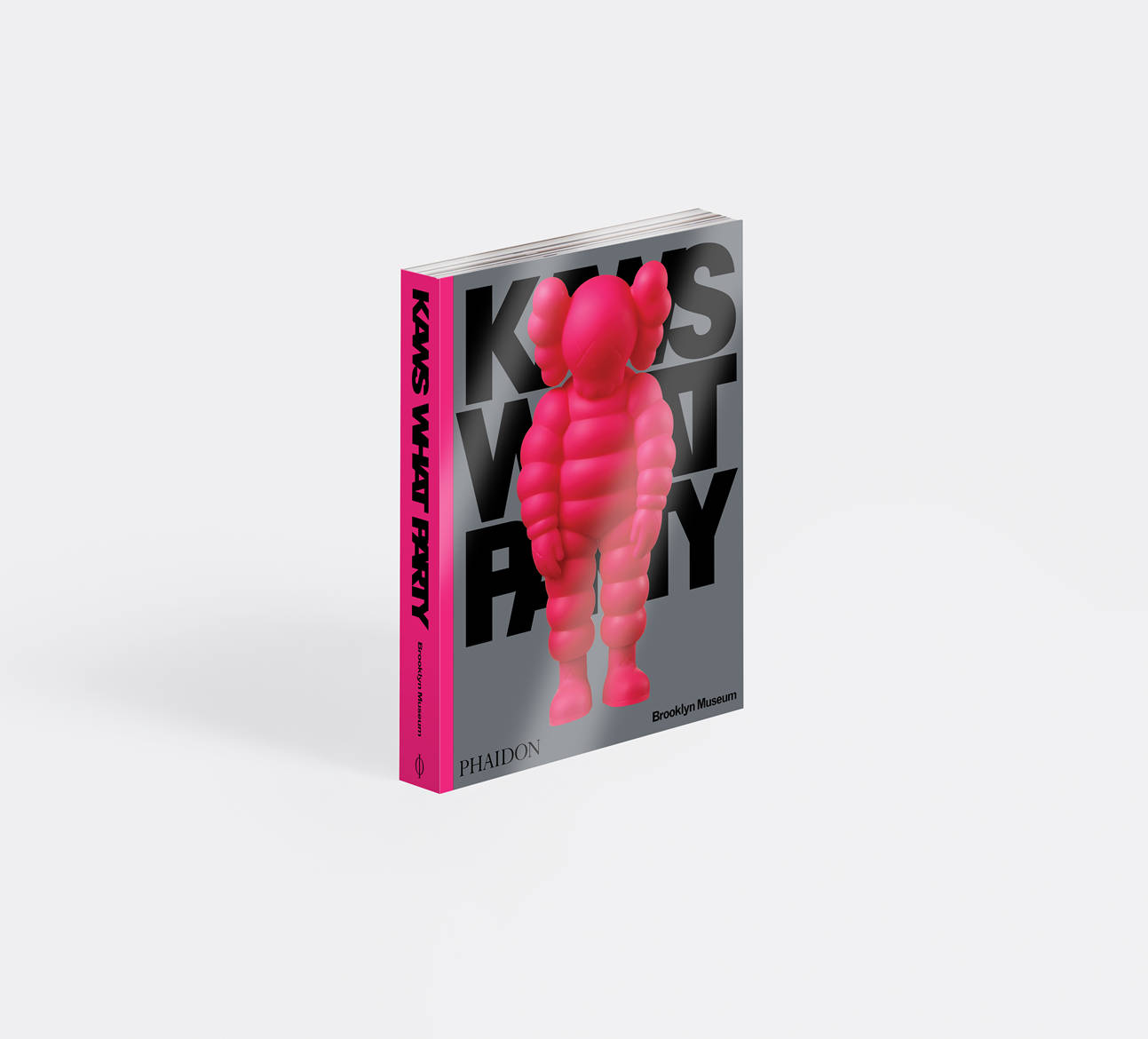 To see all the paintings mentioned here, in exquisite detail, order a copy of KAWS: WHAT PARTY. The new book, which accompanies the artist's sold-out show, is available in a range of KAWS-approved colours; take a look at the pink edition here; the yellow edition here; the black edition here; and the orange edition here. No matter which one you pick, KAWS: WHAT PARTY will unlock access to a compelling new field within contemporary culture, pioneered by one of the most important artists of our time.