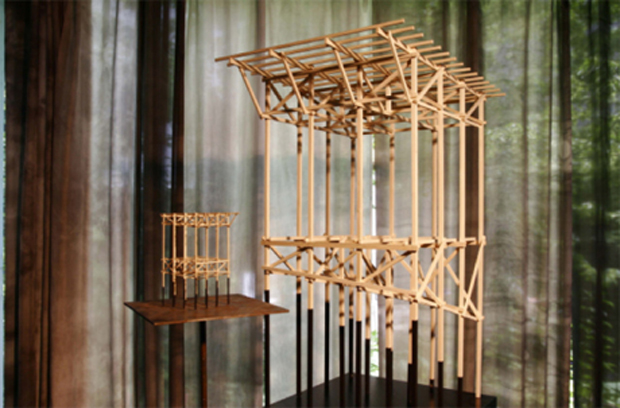 Peter Zumthor - exclusive look at architecture models
Exhibition of the architect's 'skeletons and scenarios' opens in gallery space of a post office in Lake Constance
If, like us you're in awe of the work of architect Peter Zumthor you'll probably enjoy this gallery of images. They are photographs from an exhibition which has just opened and runs in the unlikely gallery space on the first floor of the city post office of Bregenz, on Lake Constance in Austria until October 28.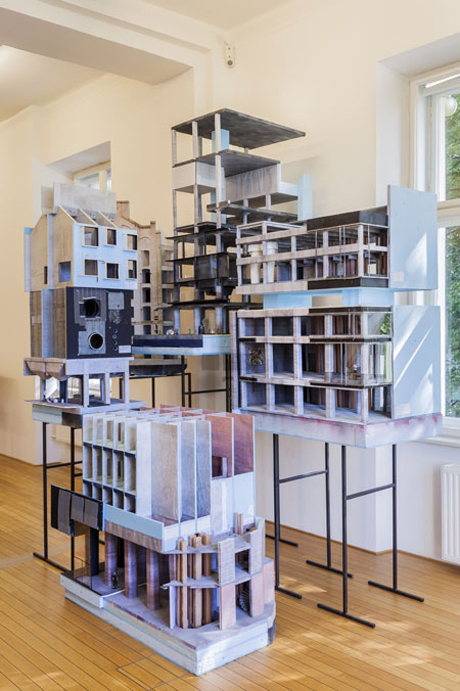 They've all been donated by Architekturbüro Peter Zumthor and are one of a kind architectural models, realised in the workshop of his office in Chur, Switzerland.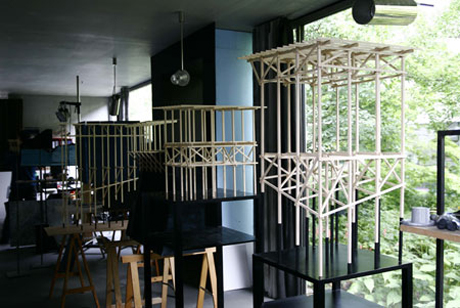 Many are skeletons or scenarios of architecture that saw the light of day, others point to ideas, developments and transformations of unfinished or never realised projects.
The practice describes them as "atmospheric models, handmade, chiseled, cut, moulded and cast and created to explore the body of the architecture, its frame and proportions."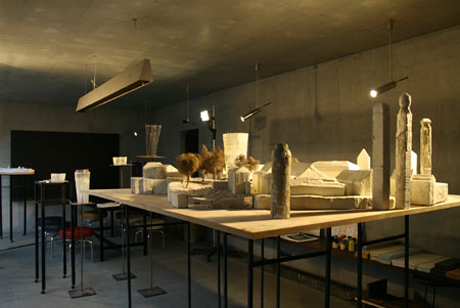 The curatorial conception and design of the exhibition has been developed in close consultation with Zumthor and curator Thomas Durisch. The exhibition demonstrates the outstanding role that working with models and original materials such as wood, cement, earth, metal, or clay play in the architect's studio.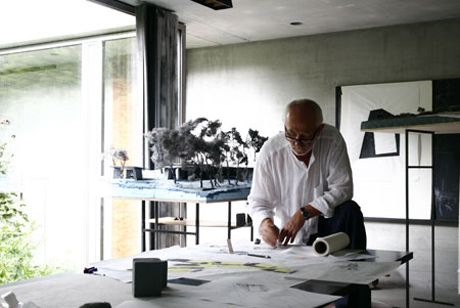 Zumthor uses the "body" and "atmosphere"- the two poles of processing - of the models in his studio to spur thought and comment from his staff, to allow all to comment on, for instance, the depth of a window which can be redrawn and reshaped sometimes up to 100 times in an effort to understand how much of a view should be allowed.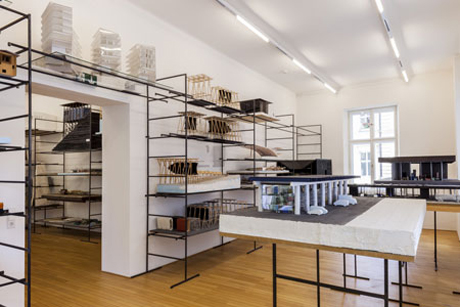 In addition to the majority of exhibits, which are presented on a system of display shelves designed by Zumthor, three 'specimen' projects are also displayed. These three projects, all involving cultural spaces in the broadest sense of the word, are recent works.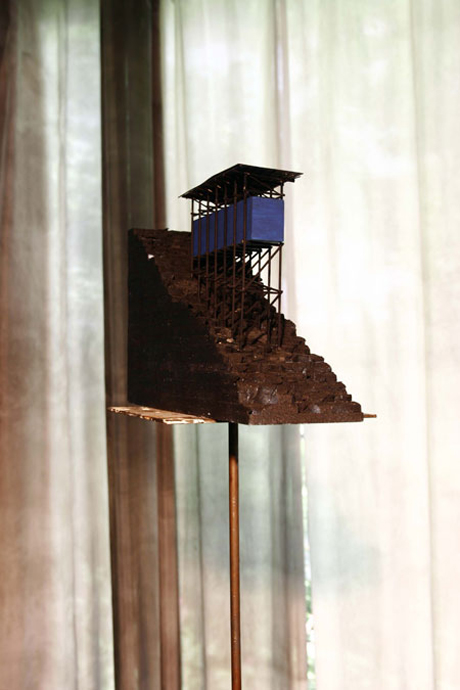 All three buildings serve in different ways as gathering places for the presentation of cultural products such as handicrafts and music or (Redevelopment of De Meelfabriek, Leiden) revitalise an industrial heritage. Two of the projects (Werkraumhaus, Andelsbuch, and New Town Gate, Isny) are close to Bregenz.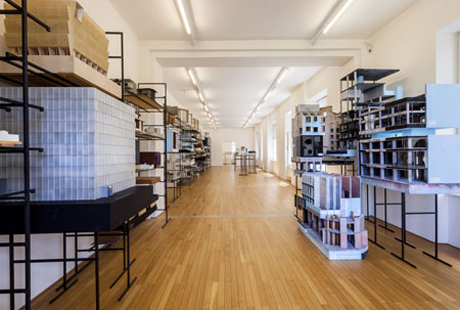 Architectural Models by Peter Zumthor KUB Collection Showcase
 is at Seestraße 5, 6900 Bregenz, Austria. 
Entrance from the Kornmarktstraße side, alongside the Nepomuk Chapel
opening.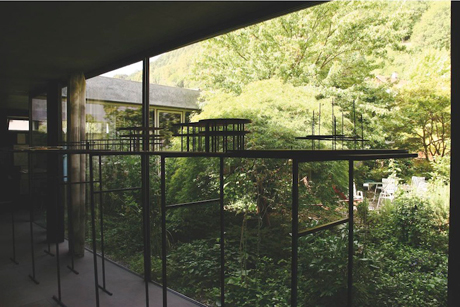 You can see much of Zumthor's realised work in a forthcoming Phaidon book, Composing Space, by photographer Helene Binet. The print quality is possibly the best we've ever been involved with and it features superlative images of the architecture of Zaha Hadid, David Chipperfield, LeCorbusier, Daniel Libeskind and more. It's a limited edition and is available for pre-order now.