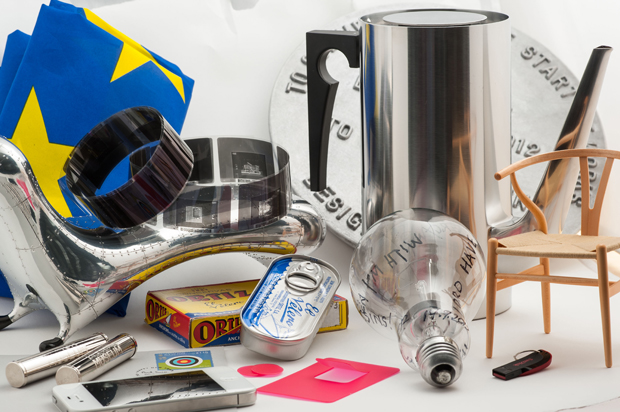 Paul Smith, Conran and Hadid's design capsule
London's new Design Museum is to bury a time capsule packed with objects nominated by name designers
Sir Terence Conran chose an iPhone 4S, a tin of anchovies and a good bottle of Burgundy; John Pawson picked a miniature version of Hans J. Wegner's wishbone chair; Margaret Howell included a photo of Battersea Power Station; Sir Paul Smith asked for the Olympic stamps he designed for the Isle of Man's post office; Zaha Hadid selected a model of the MAXXI museum in Rome and Kenneth Grange's choice was an Arne Jacobsen Cylinda coffee pot.
All objects would make for worthy inclusions within the display cases of London's new Design Museum, due to open in 2015. However, as ground is broken on the site of the former Commonwealth Institute in Kensington High Street this week, so the museum's founders are planning to take the opportunity to plant a design-themed time capsule in the new building's foundations, packed with objects nominated by leading figures in the world of design and architecture.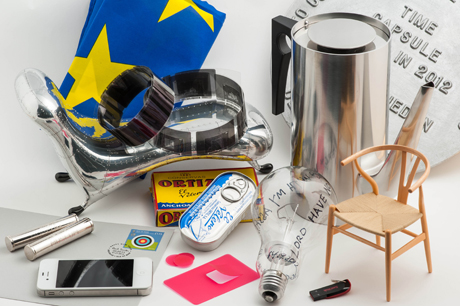 In common with most of these affairs, the Design Museum has set a date for the capsule's recovery: 2112. Howell imagined how citizens a century hence might reflect on the photograph she nominated. "I would like people in 100 years' time to see how over the last 30 years it [Battersea Powerstation] has remained an historic monument," she said, "becoming one of London's most powerful and familiar landmarks, enjoyed simply for itself." Let's hope the new museum, designed by Phaidon author John Pawson, will go onto occupy a similar position.