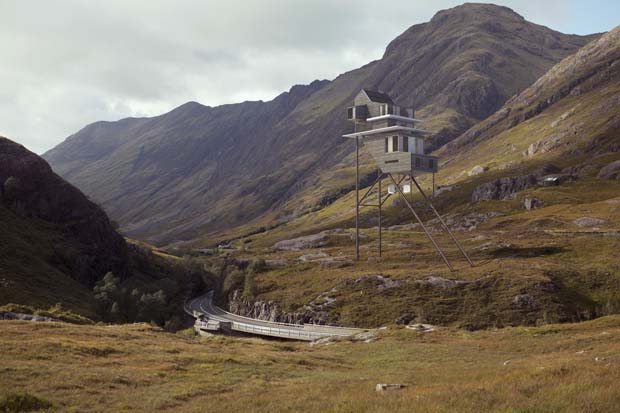 A Scottish homage to Le Corbusier
French artist and illustrator Benoit Challand combines two European heavyweights when drafting his perfect home
When it comes to home building, we all have our fantasies. Yet, not all of us have the creative confidence of Benoit Challand. The French visual artist and illustrator has drafted a fabulous dwelling for a remote site in Scotland. His Roost House, although only a concept at the moment, looks exceptional, with its pole-like stilts that require visitors to climb a ladder in order to reach the dwelling.
Challand says he has taken references from the domestic environments of Le Corbusier and added in the sculptural motifs of one of Spain's most famous architects, Santiago Calatrava. Both are natural references for Challand, who grew up in a southern French village and has worked in Spain. Nevertheless, his amalgamation of these two is quite surprising.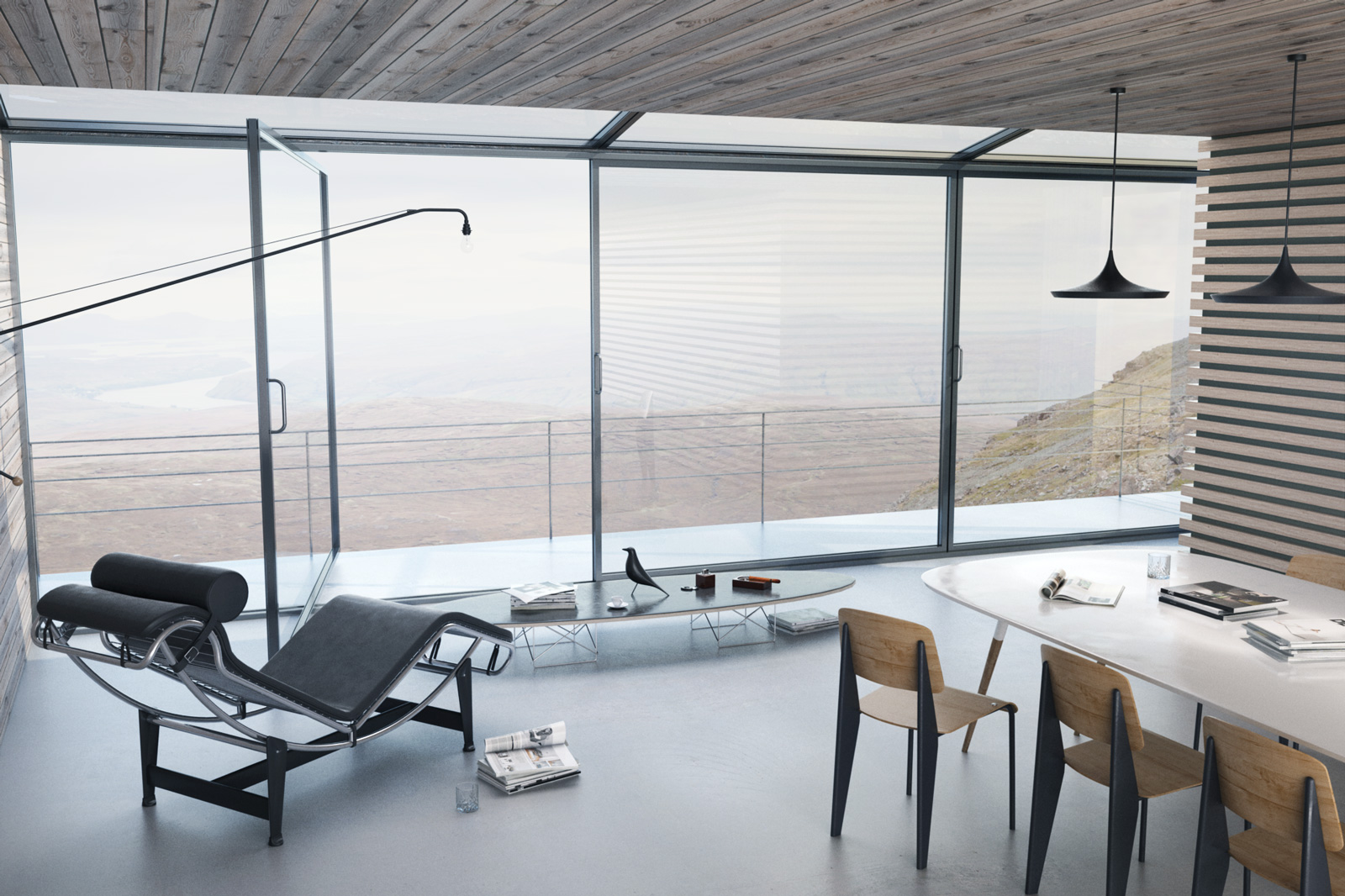 The designer says has taken details from Le Corbusier's 1930s masterpiece Villa Savoye - constructed from reinforced concrete on stilts in the outskirts of Paris - as well as elements from the architect's primitive log cabin, Cabanon - the only residence Le Corbusier designed for his personal use. Internally, the place draws on similar themes, with furniture by Le Corbusier, Pierre Jeanneret, Charlotte Perriand, and Charles and Ray Eames.
Challand is familiar with seductive imagery, having produced plenty for the likes of Nike, Rayban, Cartier, Vodafone, O2, Nespresso, Etam, Renault and Google. Yet he also has a hankering for the simple life. So the Roost House is supposed to be self-sufficient in terms of heating and electricity. "Using a bunch of new technologies, in terms of building engineering and environmental resources, this house is intended to be fully autonomous," he claims.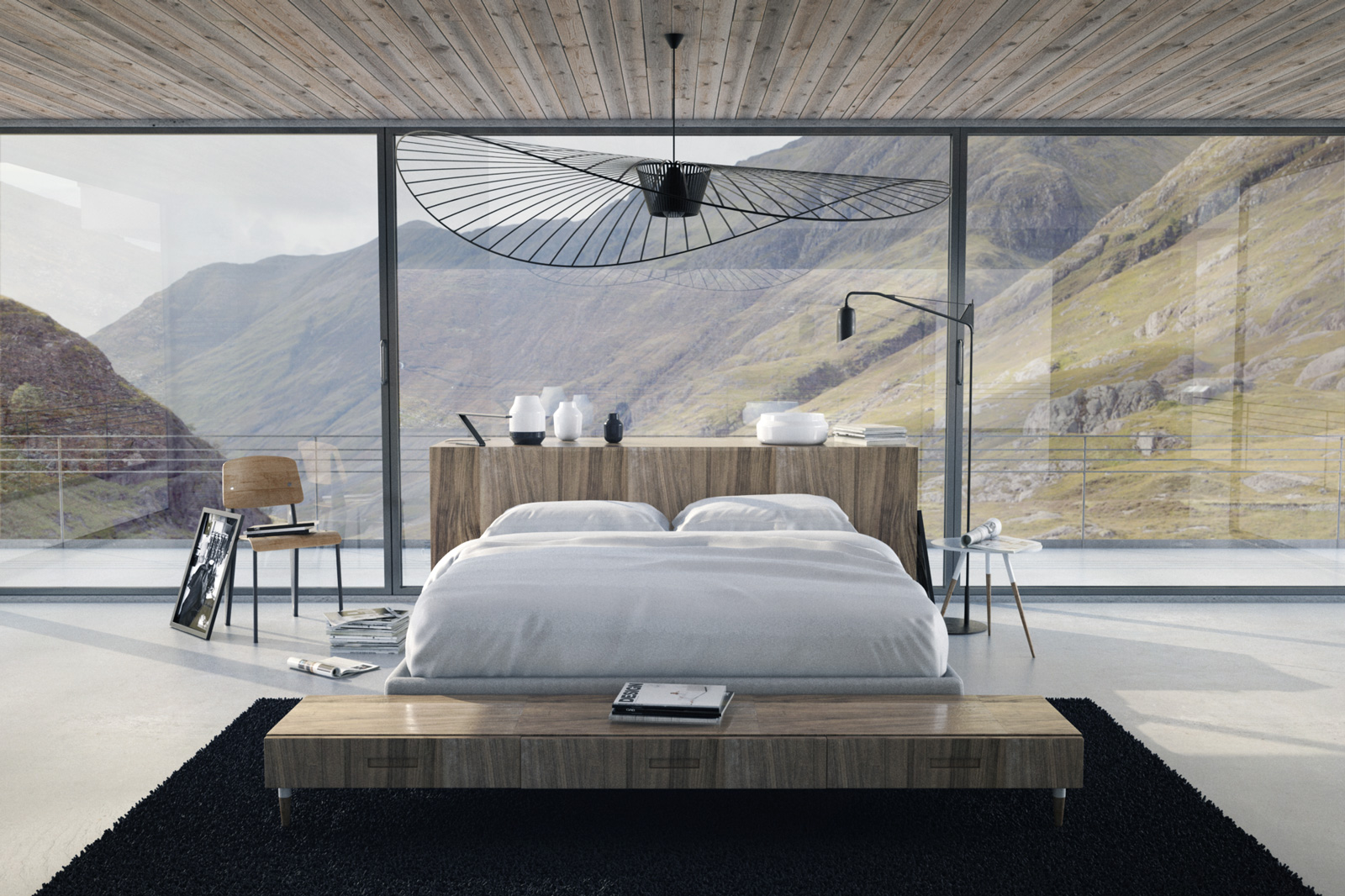 Given the gale-force winds Scotland has been experiencing lately, we can't help wondering whether Challand's dream would get planning permission. Nevertheless, it remains a compelling proposition. For more on this go here. And for further insight into architectural developments across the world, download the Phaidon Architecture Travel Guide App and check out The Phaidon Atlas of 21st Century World Architecture in our online store. Also, take a look at our new online architecture project, The Phaidon Atlas. Practices can sign up for a free trial, here.