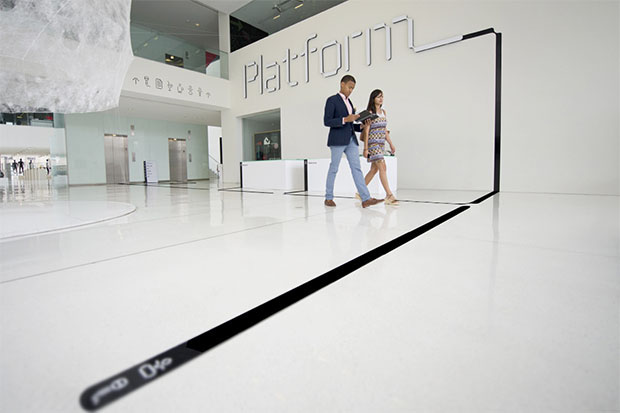 Pentagram creates brand for unlikely tech founders
The design agency produces a new ID for a group at the margins of the tech community
The internet is for all, but those who establish, run and profit from its more popular regions are rather less ethnically diverse than the term 'world wide web' might suggest.
According to industry analysts CB Insights, in 2010 only one per cent of America's venture capital-backed internet companies had a black founder, and only eight per cent had a female one.
Platform, a new site and symposium sets out to right this imbalance, by inviting 30 influential figures to share their insights with a select audience of 300 attendees from the fields of science, technology, finance, politics, education, media, design and the arts. Quincy Jones, Lady Gaga manager Troy Carter and Massachusetts Governor Deval Patrick numbered among the event's initial speakers, which took place back in the summer, at Massachusetts Institute of Technology's Media Lab.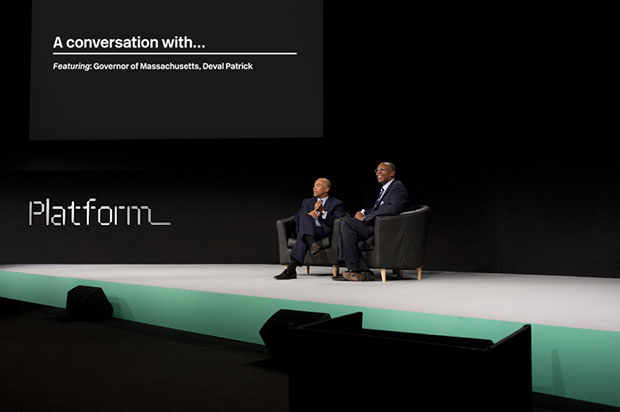 Design company Pentagram, founded by Phaidon's former creative director, the late Alan Fletcher, was among the event's sponsors, designing an identity that suggested a certain tech-industry fluency, while keeping forefront Platform's outsider status.
"As a first time event, for a new organisation, our design had to reflect a level of gravitas and credibility that we had not yet earned. Our website and event design elements delivered incredibly well on that goal," says technology entrepreneur and Platform CEO, Hank Williams.
Pentagram's Eddie Opara oversaw the process, which employed the font FF ThreeSix, a set of blocky characters that bring to mind classic digital readouts. Pentagram then developed a set of custom icons based on the typeface structure. It then imposed a temporary secondary font, New Rail, for 2013's summit's signs and programming, to give the event a sense of chronological change and consistency.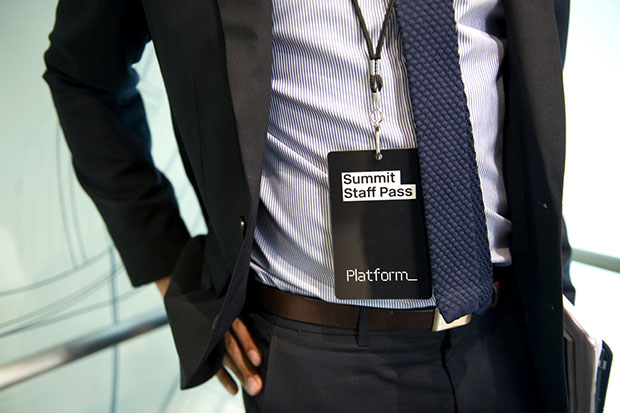 Meanwhile, the accompanying site varies the monochrome colour scheme of the event, bringing in blues reds and purples into a slick looking site that doesn't try to do too much, nor too little. We think it looks great, but, as with so many ventures, it's the target audience's opinion that counts and, as Mr. Williams says, "I think it's fair to say the attendees at the Summit were stunned by the look and feel of the event."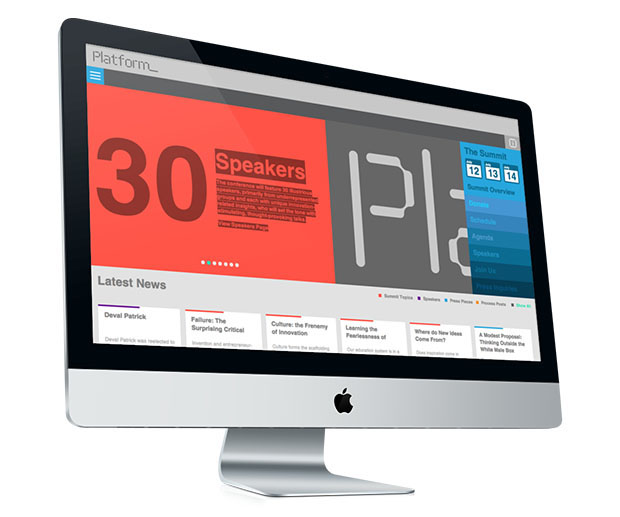 Find out more about Pentagram's Platform work here. For more on this legendary design studio, take a look at our Pentagram books, as well as our numerous titles by the agency's brilliant founder, Alan Fletcher