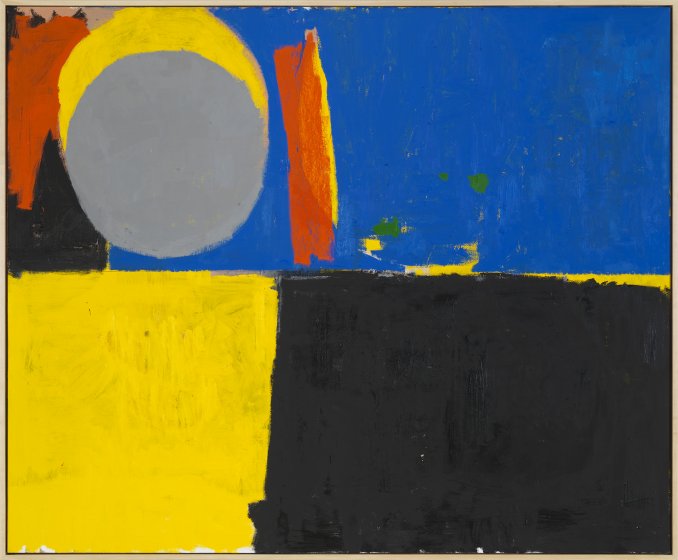 Joe Bradley's not too-mature mid-career show
Museum retrospectives usually mean artistic maturity but with Joe Bradley visitors expect, and get, goofiness
"Joe Bradley is undoubtedly coming into maturity," writes Matthew Price in our contemporary painting survey, Vitamin P3. Though he's only in his early 40s, his scrappy, near-abstract works have sold at auction for over a million dollars, and, later this week, his mid-career retrospective opens at the Albright-Knox Art Gallery in Buffalo. This show includes works lent from the private collections of fellow artist Richard Prince, gallerist Larry Gagosian and Rupert Murdoch's ex-wife Wendi Deng.
However, visitors to the show, which opens 24 June, shouldn't expect too much sombre, mid-life, maturity. There's still a lot of youthful vigour and playful goofiness in his work.
Though many of Bradley's paintings look abstract, the artist says he often works from some figurative source material, which gets obscured, as he adds layer upon layer of paint onto his unprimed canvases. Sometimes his titles, such as All Duck or Mother and Child, seem to allude to that obscured image, while others hint at both low and highbrow influences, such as the 1970s TV show The Love Boat, and T S Eliot's 1940 poem East Coker.
His charcoal-on-paper drawings of faces and cars, meanwhile, are both minimalist and primitive - a theme which his sculptures of TVs and pastiches of African wood carvings, develop further.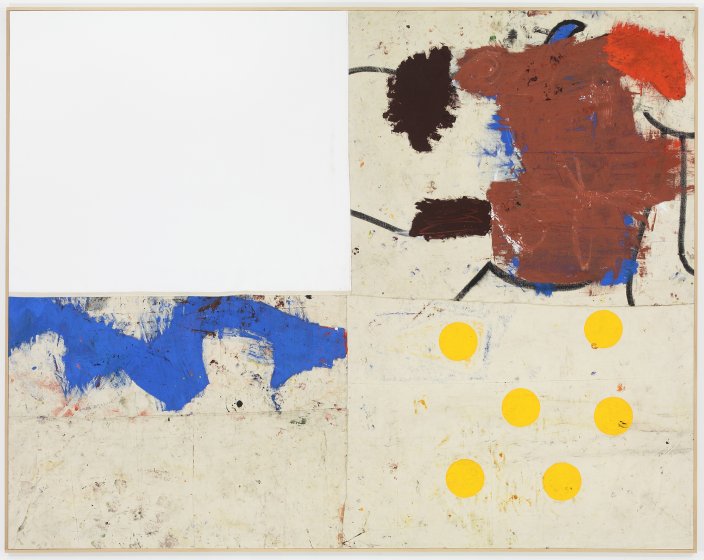 Bradley lays his canvases on the floor while working on them - just as Jackson Pollock did - and lets dirt from his studio mingle in with the mess of paint.
This gunk might hide whatever image Bradley began with, but, as Matthew Price puts it in Vitamin P3, no one looks to Bradley's paintings for high-fidelity reproduction: "In the stained and scarred grubbiness, a wonderfully unselfconscious union of chaos and contrivance takes place, an unbridled outpouring of the nervous system on canvas."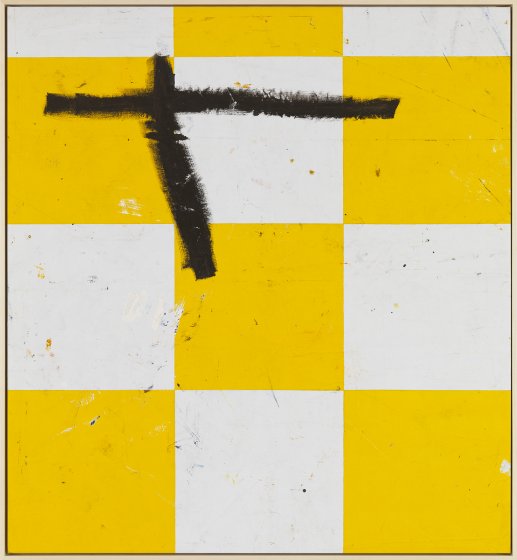 To understand that nervous system a little better why not order a copy of Vitamin P3 here.