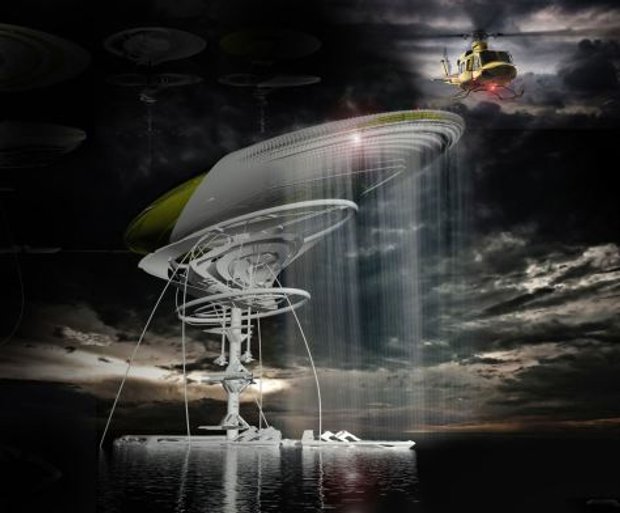 How this floating prison could power a small town
Zaha Hadid protégé Margot Krasojevic says her sea jail could generate enough electricity for 2000 homes
Architect Dr. Dr Margot Krasojevic likes wild, watery buildings. We've already featured the former Zaha Hadid employee's plans for a floating champagne bar on the Seine. Now she has outlined her vision for a floating prison off the Canadian coast.
Krasojevic's Hydroelectric Waterfall Prison is designed for the North American nation's Pacific coast. Made out of reinforced concrete and steel, it would be tethered to the seabed and would function as "a sustainable prison which acts as a hydroelectric power station," she says.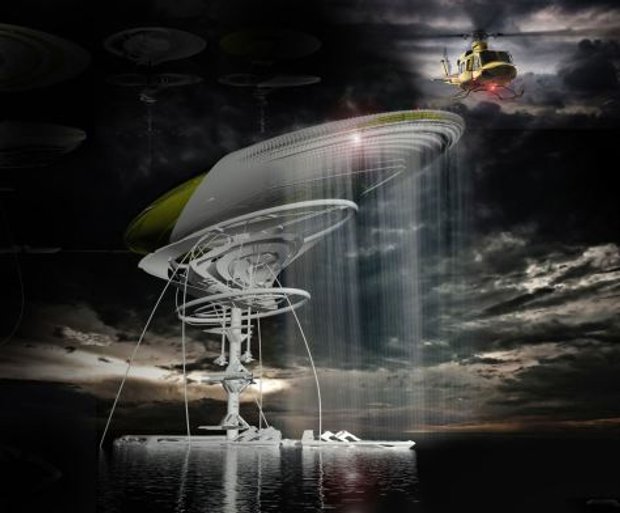 The futuristic accommodation doesn't sound like too great a punishment. Cells are designed in a continuous loop, so that the weight of the rooms and their furniture is distributed evenly along a cantilevered ramp. "Prisoner cells are lined with a semi-transparent optical mirror," the architect explains, "which provides superimposed views into and through the cells, giving the illusion of an open plan space."
A central spiral staircase leads up to the helipad, which appears to be the only way on and off of this floating jail. Yet, would a jail break be the big problem here? Might Canada's law-abiding citizens feel instead, that those incarcerated are having too much of a good time aboard Krasojevic's prison and might actually want to break in?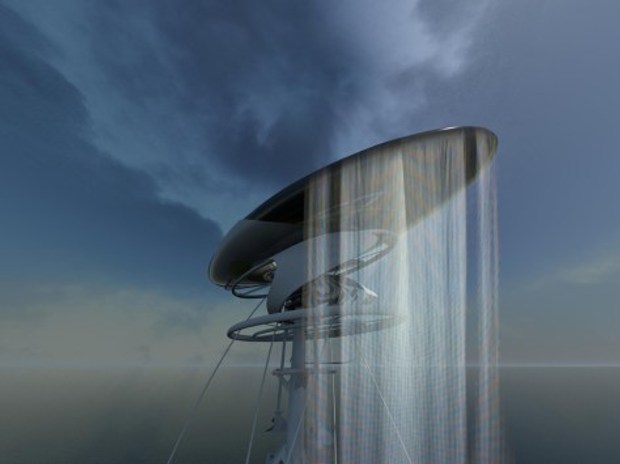 Well, they might not find out. The architect has screened off the cells behind a wall of water, masking the prison from outsiders. This falling ocean water form part of the building's generation system, which uses wave power and hydroelectric turbines to store and generate electricity.
The architect claims that the electricity generated would be enough to power more than 2000 homes, and would be fed back to the mainland via underground cables. Now that's paying back your debt to society.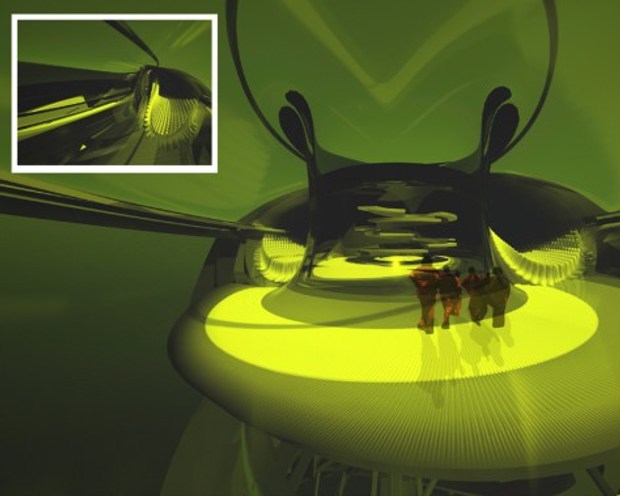 For further innovative architecture sign up for a free trial of the Phaidon Atlas, our peerless online resource.