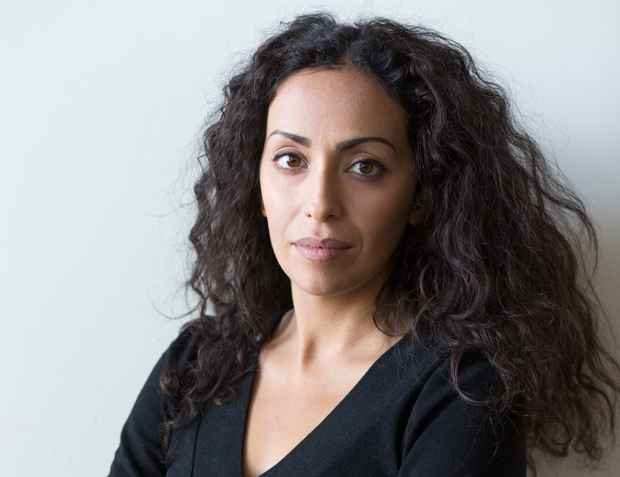 Hayv Kahraman - Why I Paint
Exploring the creative processes of tomorrow's artists today - as featured in Vitamin P3
Hayv Kahraman's paintings are a refined confluence of cultures, an 'otherworld' where different pictorial traditions meet, and every picture tells a story. Intensely personal, her paintings are concerned with understanding the politics of tradition and gender. Born in Baghdad in 1981 during the Iran-Iraq War (1980–88), Kahraman spent her formative years in exile. Her journey as a refugee began aged eleven when she, her mother and sister travelled from Iraq on false passports through Ethiopia, Yemen and Germany, finally settling in the far north of Sweden (where her father joined them a year later).
She began to paint at the age of twelve and went on to study art and design in Florence, after which she returned to Sweden to take a degree in web design. Without doubt her aesthetic has been shaped as much by her émigré status in Europe, and now America, as it has by her natural gift for graphics. Kahraman's early works range in their references from Japanese sumi-e painting, Arabic calligraphy and Art Nouveau.
Painting has become Kahraman's place of protest (as much as it is her salvation). Women - grieving mothers, displaced and alienated girls - take centre stage in her pictures which represent, and therefore advocate for, those silenced by their gender, oppressed by politics or, through no fault of their own, caught up in the consequences of war. Here the Vitamin P3-featured painter tells us what interests, inspires and spurs her on.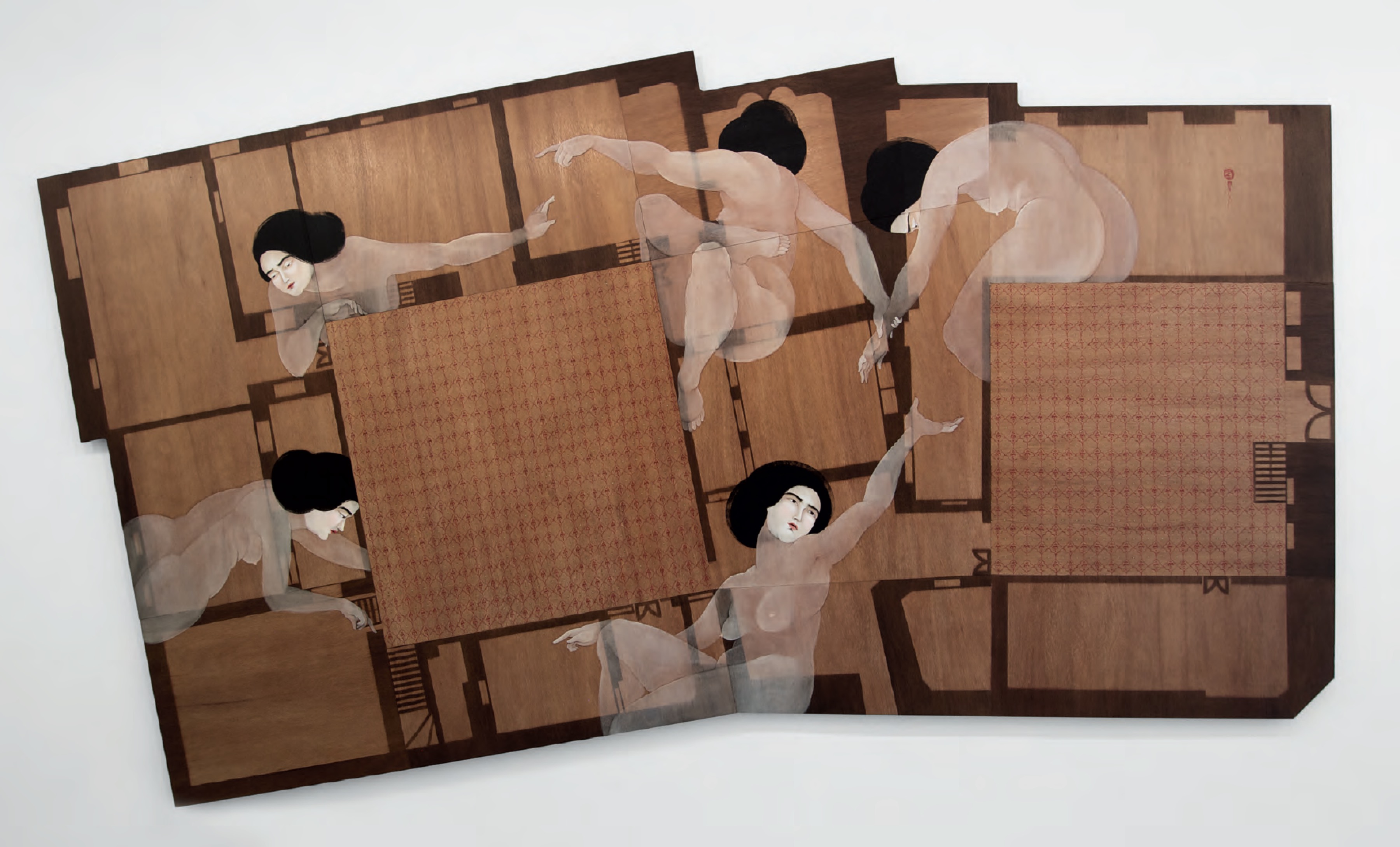 Who are you? I'm a mother, an Iraqi immigrant and an artist.
What's on your mind right now? Transitioning. This is the period after finishing a body of work where there is a stretch of silence. No physical painting, no movement. Just an audible exhale. The work has shipped, has been installed and is now out in the world. Then the questions begin; did this obsession answer what I needed? Can I close that chapter? What now? What next?
How do you get this stuff out? It's a process that most often than not involves a memory and the necessity to then archive it as I feel it fading day by day. The personal and the research merge and create an idea that then morphs into form.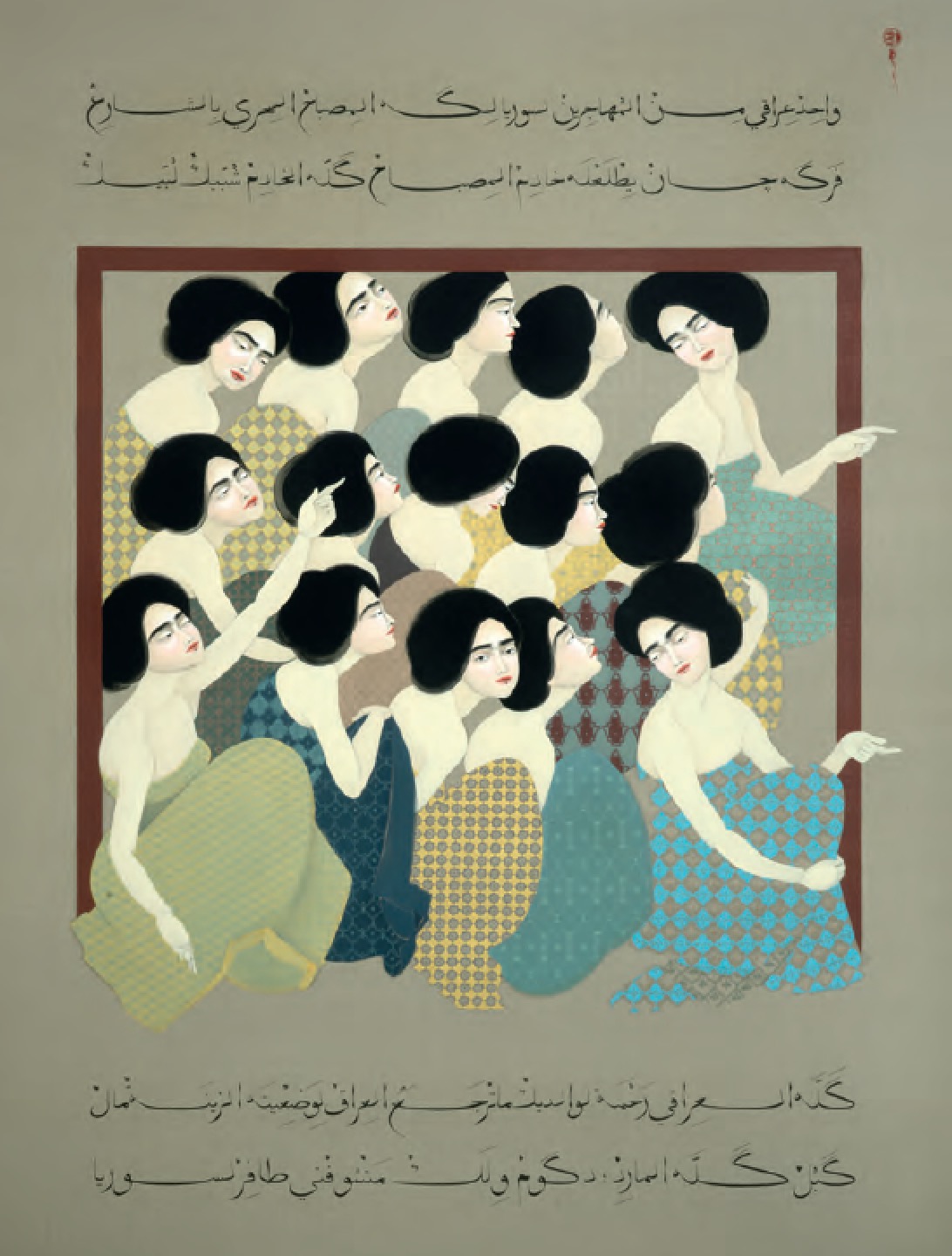 How does it fit together? There is a focused moment where the puzzle pieces feel right but then zooming out you realize that the puzzle itself is vast. I try to maintain a structure when I work and sometimes the flow is uninterrupted but there are also times where I loose control. It's a constant push and pull until the work leaves the studio.
What brought you to this point? Hard work, determination and staying close to who I am. Sounds clichéd but it's true.
Can you control it? Most of the time I can control my process but that's about it. I'm not someone who likes to loose control. Escaping the chaotic environment of Iraq, systems and order have become things I work hard to achieve.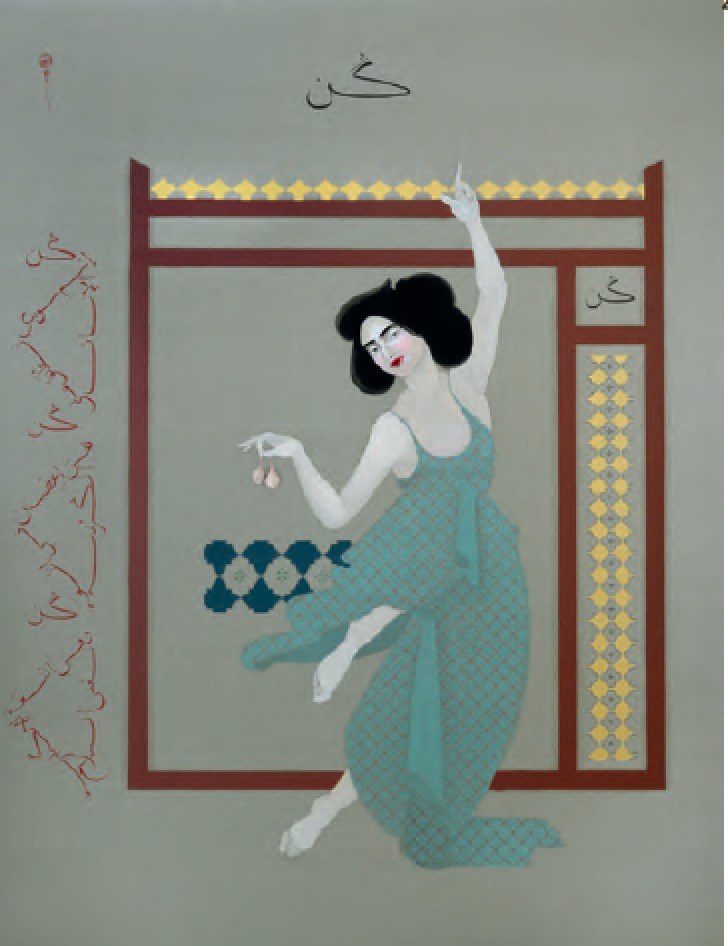 Have you ever destroyed one of your paintings? Not really. The worst work I have ever made is still in my studio staring at me. I want to throw it out but I keep thinking I can save it. I have most probably inherited this from my experience as a refugee; fleeing the war and having to leave everything behind has created an obsession to salvage whatever is left.
What's next for you, and what's next for painting? I have been experimenting with my linen pieces, making small horizontal slits and threading other pieces of linen through it. The attempt is to re-weave the material by creating a synthesis of sorts that formally mimic an historical Iraqi object called the "Mahaffa"; a handheld fan woven with reeds.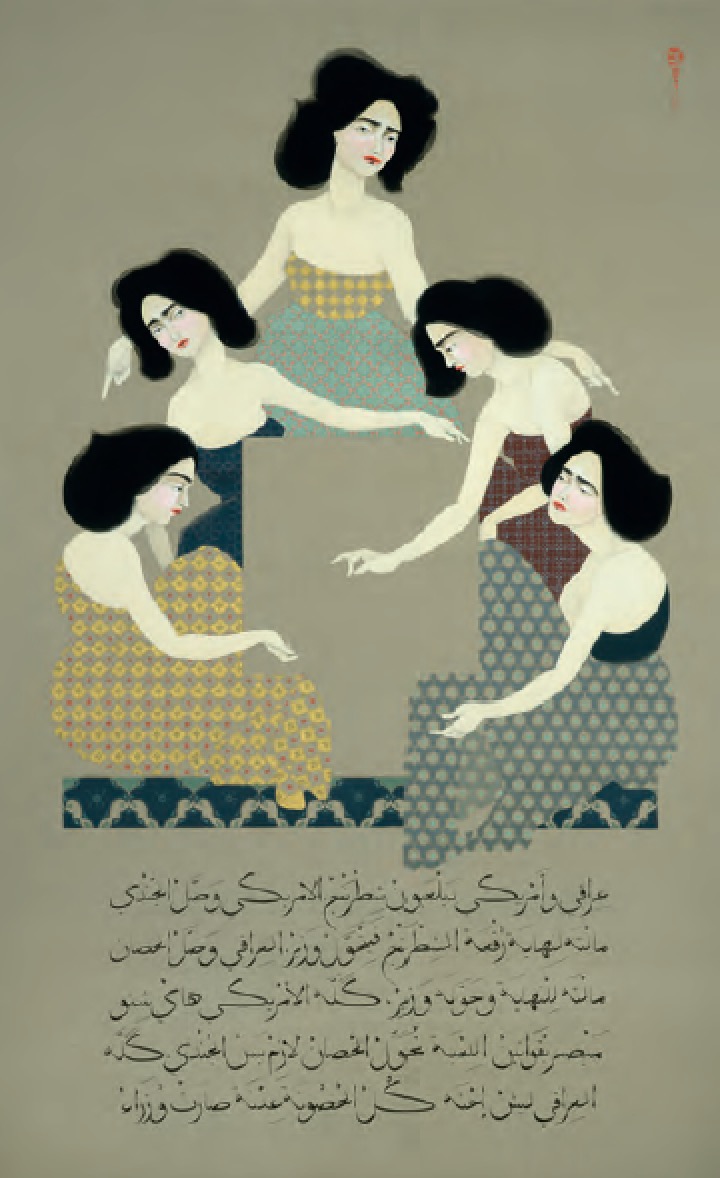 Vitamin P3 New Perspectives In Painting is the third in an ongoing series that began with Vitamin P in 2002 and Vitamin P2 in 2011. For each book, distinguished critics, curators, museum directors and other contemporary art experts are invited to nominate artists who have made significant and innovative contributions to painting. The series in general, and Vitamin P3 in particular, is probably the best way to become an instant expert on tomorrrow's painting stars today.
Find out more about Vitamin P3 New Perspectives In Painting here. Check back for another Why I Paint interview with a Vitamin P3-featured artist soon. And for more great new artists be sure to regularly check out Artspace.com.