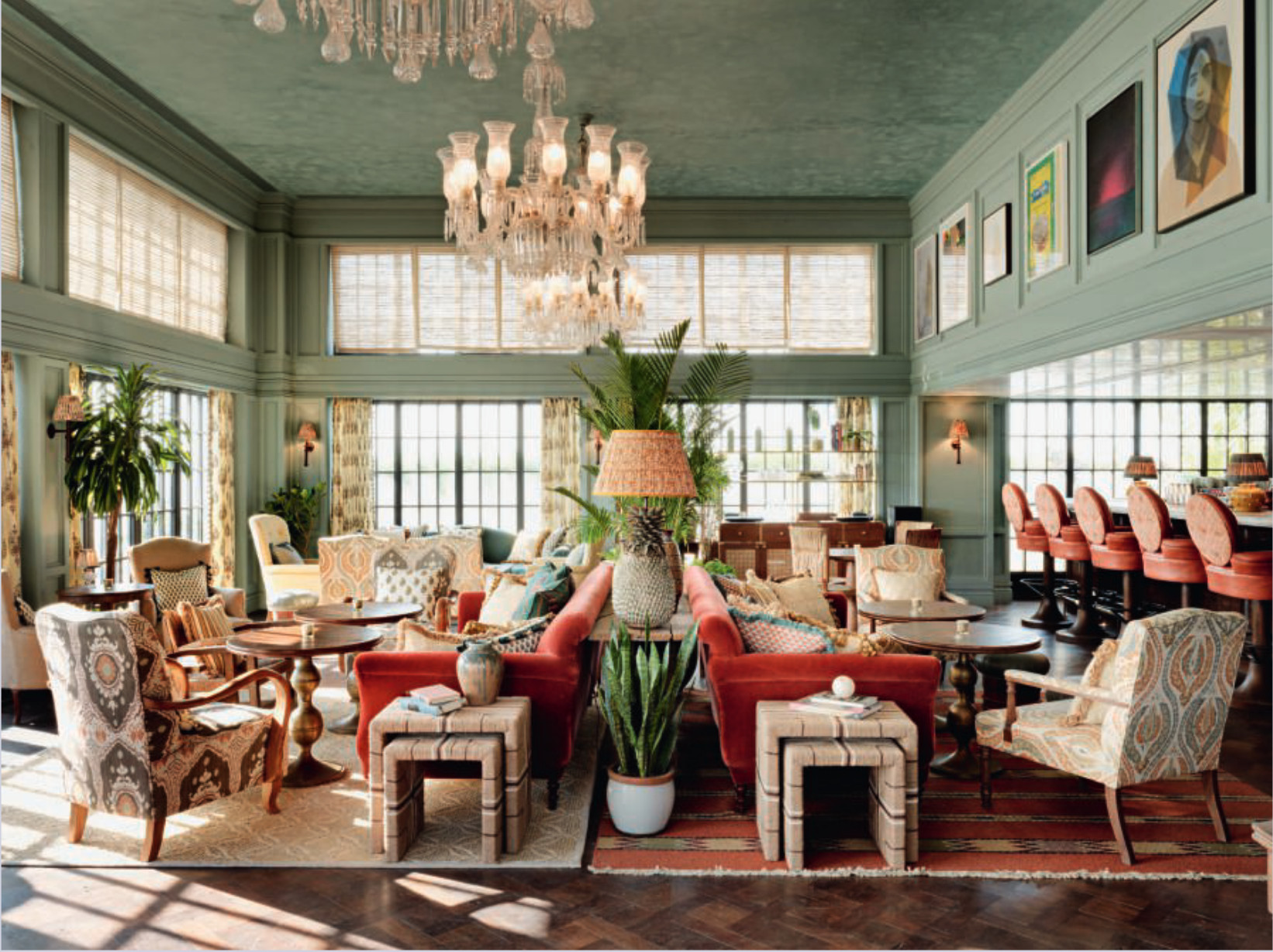 Antique By Design
Our new overview of contemporary interiors demonstrates how new designers are working with classic furniture and furnishings
Antiques aren't what they used to be. Placing an old piece of furniture or furnishing in a new room may have once been seen as an attempt to recreate a bygone era, or lay claim to some venerable, personal heritage. However, our new book, By Design: The World's Best Contemporary Interior Designers, demonstrates the myriad ways in which today's designers are repurposing old and antique pieces in new ways.
This timely, comprehensive publication showcases the most exceptional, innovative, and groundbreaking interior designers working today, as nominated by an esteemed group of industry experts.
Many have chosen their picks based on the look of the rooms. However a few had deeper concerns. As William Norwich, Phaidon's commissioning editor for fashion and interior design, writes in the introduction, Helen Barrett, an arts, architecture and design correspondent for FT Wealth, values antiques for their credentials. "Foremost in her criteria is an 'intelligent response to the sustainability challenge,'" writes Norwich. "She is primarily interested in designers who are repurposing architectural salvage and restyling collectables and antiques, which strike her 'as obviously good ideas.'"
By Design featured designer Linda Boronkay understands the inherent value in old finds, though for different reasons. "Born in Budapest to an architect father and an antiques dealer mother, Boronkay's childhood was spent being dragged around vintage markets," explains our new book. "After relocating to London, Boronkay gained experience in studios that include Martin Brudnizki and Tom Dixon. She joined Soho House in 2016, making her imprint on clubhouses from Amsterdam to Mumbai before setting up her own firm in 2020, specializing in product and interior design." Her work on Soho House's Mumbai outpost (top image) demonstrates this lifelong appreciation of placing the old in new settings.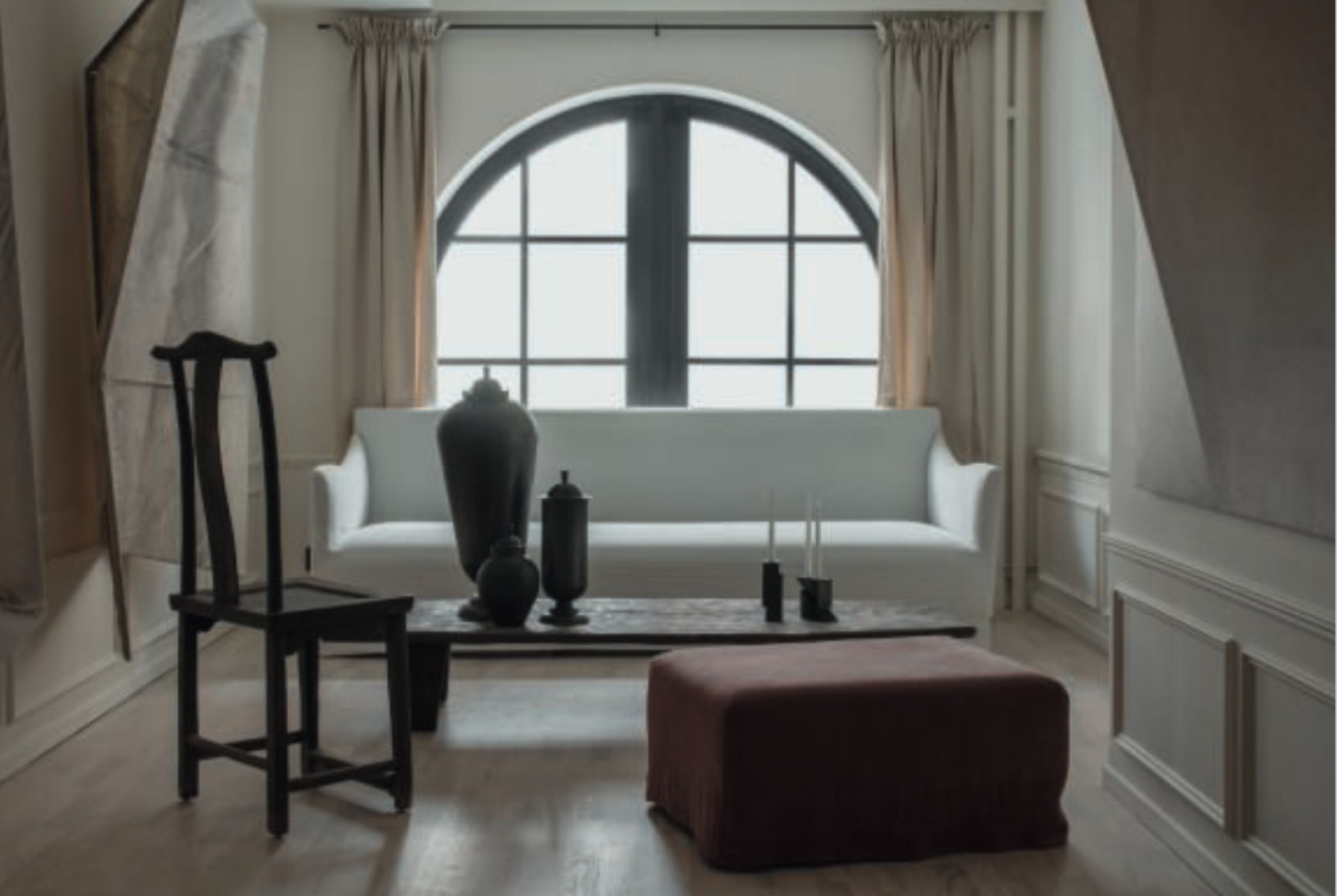 Find that a bit overpowering? Then try Robin Klang's take on contemporary antiques. As our new book explains, his path into interiors has been a circuitous one. "After establishing his name as Sweden's first male fashion blogger, he transitioned into work as a stylist for Café, a monthly men's magazine, before being headhunted as a buyer for clothing retailer H&M," the book explains. "It was in that role, traveling globally, that Klang began to consider interiors. The result is Perspective Studio, a Stockholm-based interiors firm founded in 2016."
Though his work might look quite minimalist, he also deals in one-of-a-kind antiques and artworks, via his own store, and puts quite a few in his own Stockholm apartment. "A stiff-backed wooden chair is positioned opposite an assembly of ceramic pots in varying sizes, while moody abstract artworks in charcoal textures hang from the stormy-colored walls. In another area of the home, shelves are arranged with a gallery-worthy display of vases and weighty coffee table tomes," notes our book. "The effect is spartan, elegant, and yet underlain with a subtle sense of the homespun."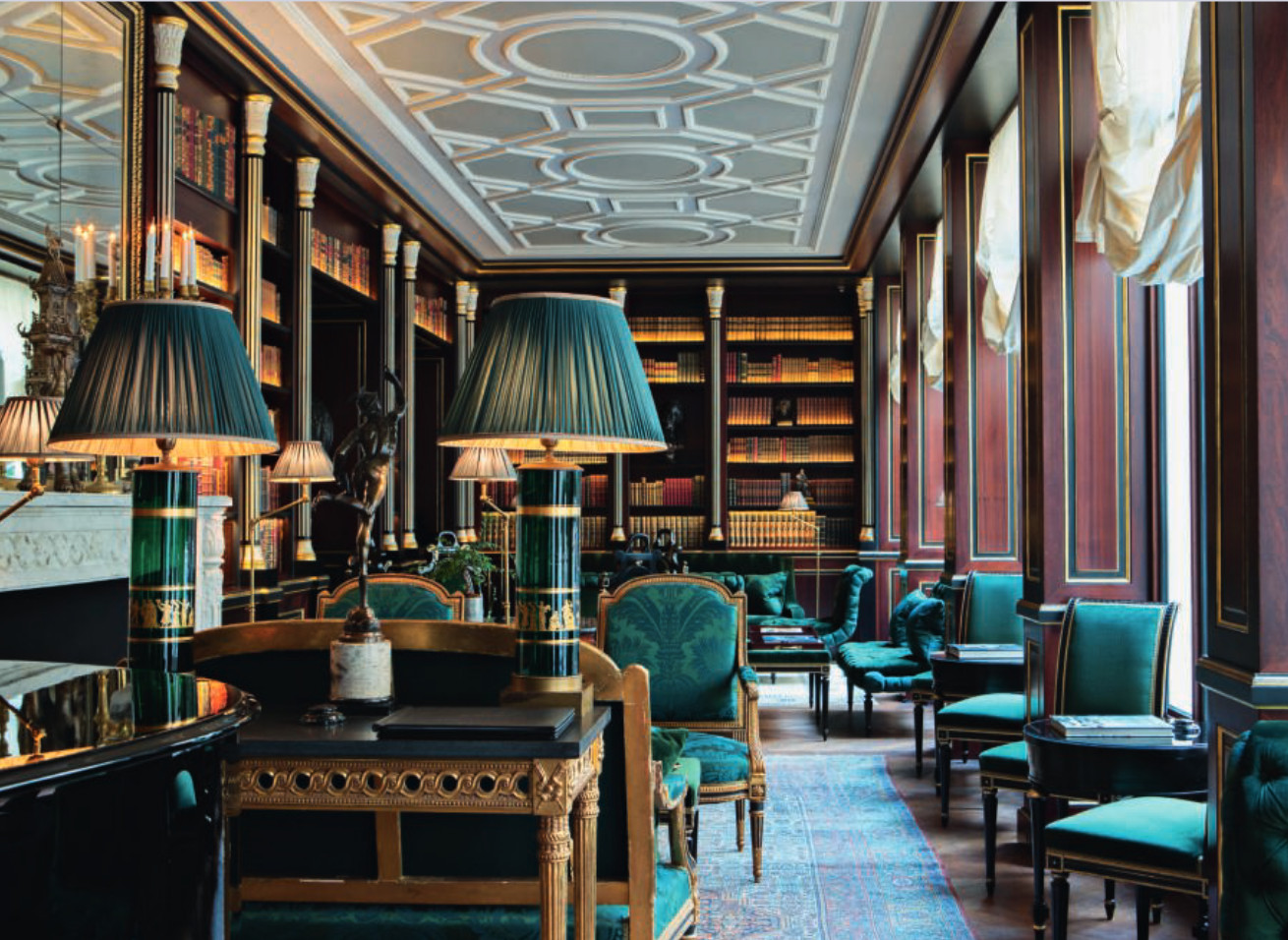 Jacques Carcia, the titular founder of Studio Jacques Garcia, offers a more indulgent take on bygone styles. "The Frenchman spent his childhood visiting flea markets and chateaus with his father, a Spanish immigrant with great artistic and intellectual curiosity," reads the text in By Design. "Together, the pair marveled at France's grand castles and imagined the lives within. It could be argued that Garcia's career has been spent trying to recreate the same sense of wonder and history for hotel guests."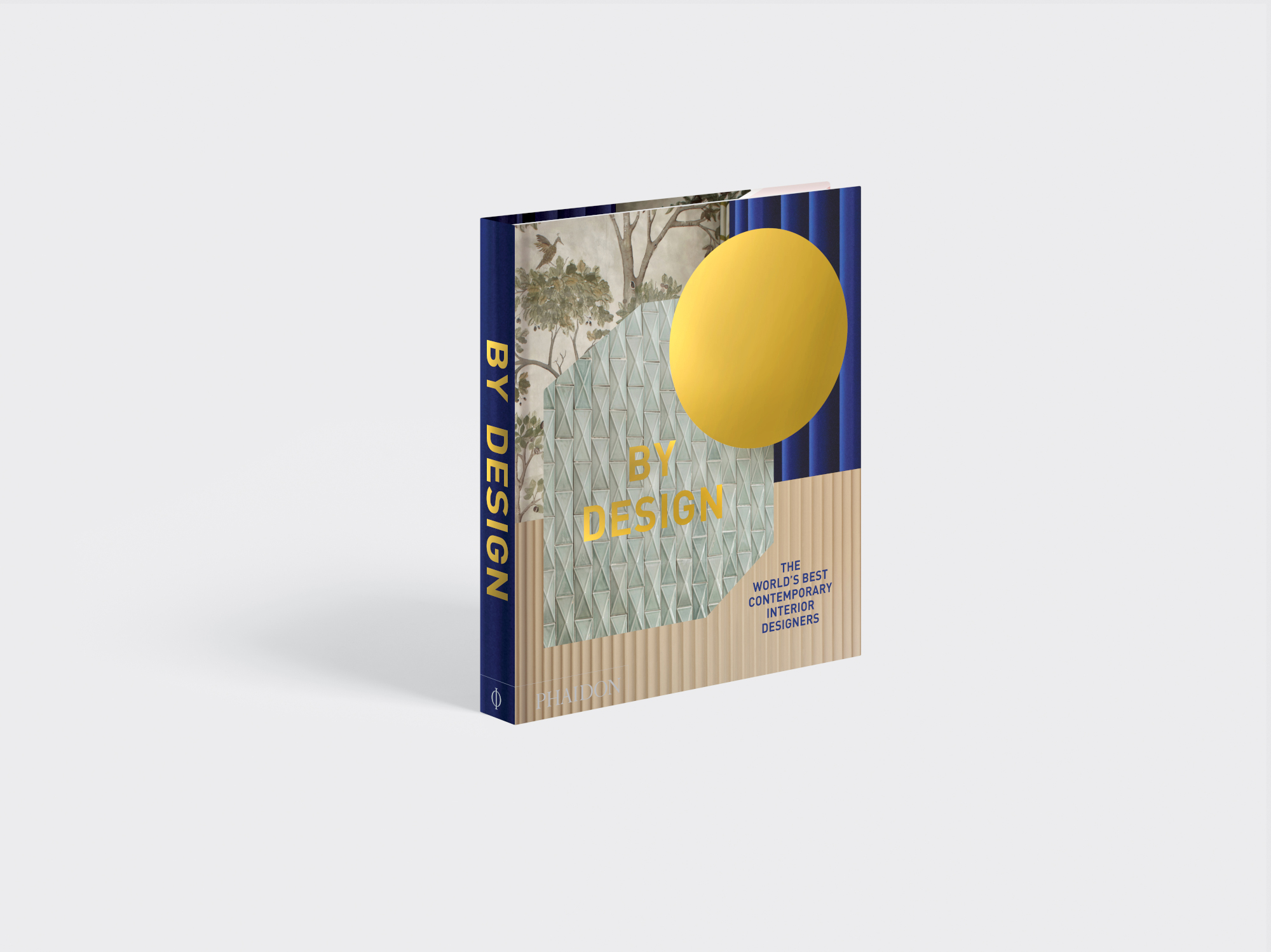 Wonder, indeed, at La Réserve Paris Hotel and Spa, an Haussmanian mansion near the Champs-Élysées. This is "unmistakably Garcia," reads the text in our book. "A traditionally opulent space with all the romance of Belle-Époque Paris: rich dark woods, engraved marble fireplaces, and gilded chairs." It may be green, but perhaps that shade is brought on by design envy, rather than ecological concerns? Whichever is the case, it's certainly just one of the many striking rooms featured in By Design. To see many more, and to understand just how they came into being, order a copy of By Design here.