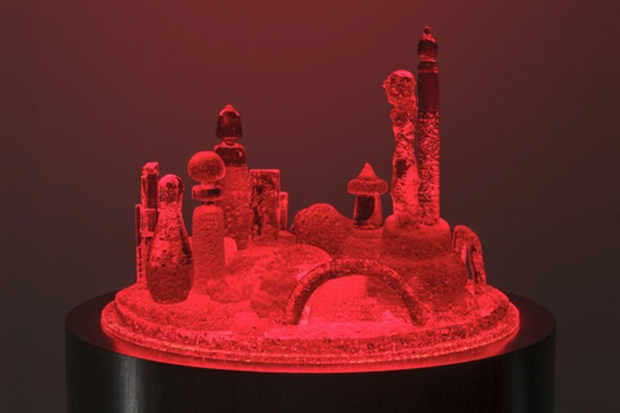 How Mike Kelley got from school to Superman
In honour of the late artist's new Hauser & Wirth show, we look at the genesis of Kelley's Kandors series
In 1995 the American artist Mike Kelley created Educational Complex, an architectural model that mashed together every school Kelley had ever attended. However, the artist chose to only reproduce the parts of the buildings that he could actually remember, and this unbuildable chimeric construction showed how one could never, truly, return to one's childhood.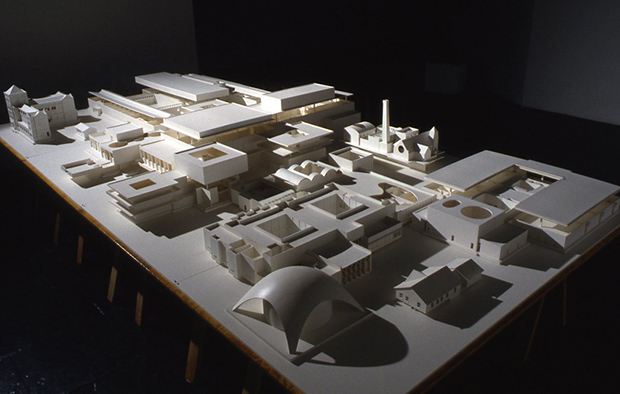 A few months later, writing about this work in the journal Architecture New York, Kelley revealed how this model had led to a new miniaturised obsession. "I find myself constantly thinking about the bottled city that Superman keeps safely stored in his Fortress of Solitude," he explained. "Inside a bell jar is an entire city, filled with living people, from his home planet of Krypton – a planet that has exploded. Krypton is the home that can never be revisited, the past that can never be recovered. Yet there it is, shrunken to the size of a doll house – an ageless memento in real time. I wonder if the eternal Man of Steel ever feels the need to smash this city and finally live in the present. That would put a stop to the fear of ending up in the shuttered room."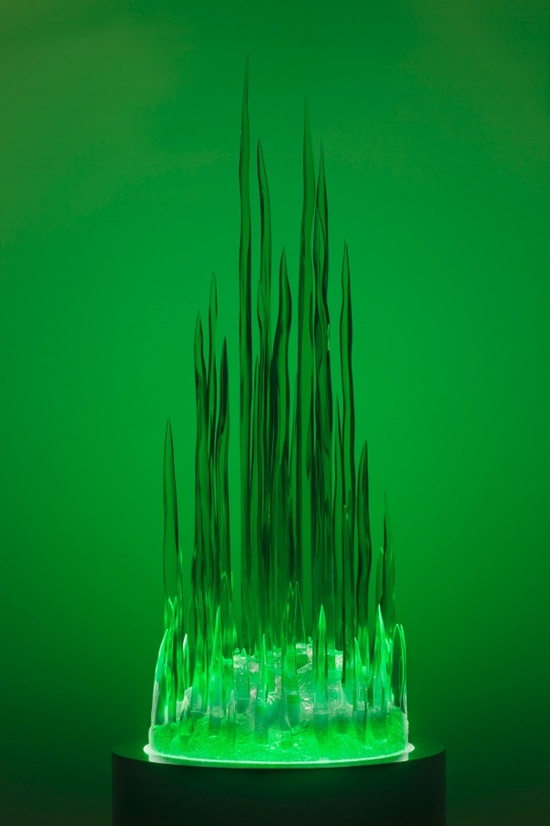 The fruits of this obsession, which lasted right up until the artist's suicide in 2012, can be seen at Hauser & Wirth in New York until 24 October. The solo exhibition is NYC's first to focus exclusively on Kelley's later series of models, Kandors.
Kandor, as every good comic nerd will know, is the name of the bottled city Kelley describes above. In the comic, the infant Superman is sent to earth just before the planet Krypton's destruction. Superman thinks Kandor was destroyed, but later learns that his home world was stolen and shrunken by the villain Brainiac. Superman wrestles Kandor away from Brainiac and hides it in his Fortress of Solitude, sustaining its citizens with tanks of Kryptonic atmosphere.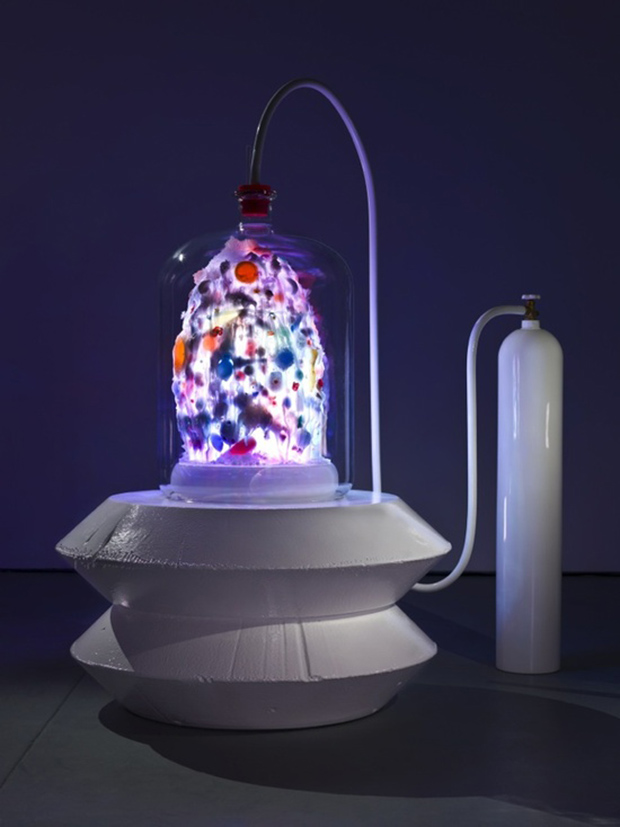 Kelley, a maestro of pop-cultural detritus, understood the poignancy the image, the childhood yearnings it captures, as well as the impossibility of ever accurately representing Kandor, since different comic illustrators had depicted it in a myriad of different ways over the years.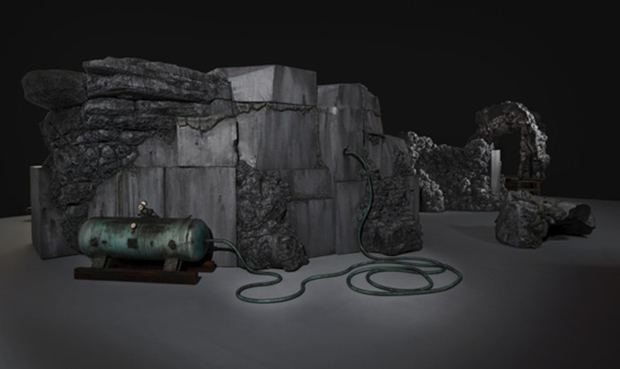 In the Hauser and Wirth show there's the mottled glowing shrunken city of Kandor 2B, the rosy urethane model of City 3, as well as the life-size Kandor 10B (Exploded Fortress of Solitude)" (2011) that seems to be a space for very adult games of ritualised sadomasochism, released by the artist just a few months before his death. Perhaps this is the world Kelley's Man of Steel might have inhabited, had the bottle been smashed. Or should we instead, as the architectural historian and critic Anthony Vidler puts it in our Kelley monograph, "imagine Kelley preserving this one realm of un-entered space as a potential field for future (self-) exploration."
For more on the show go here; to understand this important artist's work in greater detail, buy our monograph here.