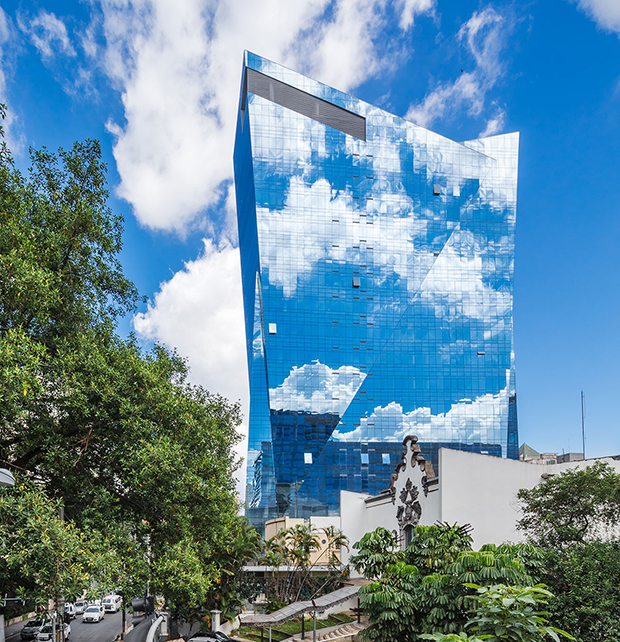 Daniel Libeskind's amazing glazing
The award-winning US architect makes his South American debut with this classy, glassy residential tower
This new Brazilian block might be called Vitra, yet Daniel Libeskind's first building in South America bears no connection to the famous Swiss furniture manufacturers. Instead the title for this 77m-tall tower of luxury apartments makes reference to its glassy walls – Vitra means glass in Latin. The new building, which is currently welcoming its new residents, stands in São Paulo's Itaim Bibi quarter, within easy reach of the city's Ibirapuera and Do Povo parks.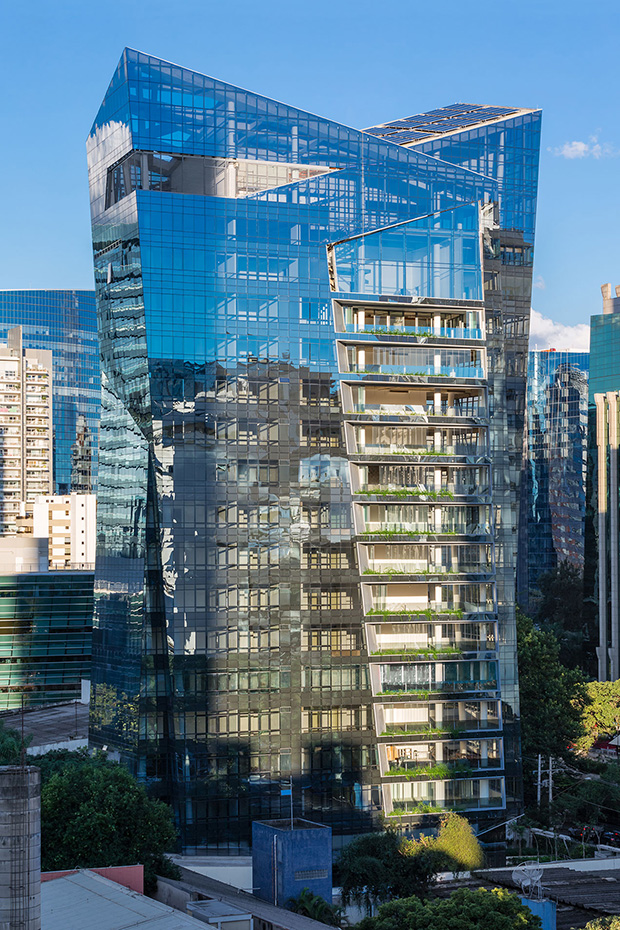 Libeskind, a Polish-born naturalized-American architect best known for his 2001 Jewish Museum in Berlin, describes Vitra as "a bold, sculptural design" that will "assume its place at the highest end of São Paulo's residential market".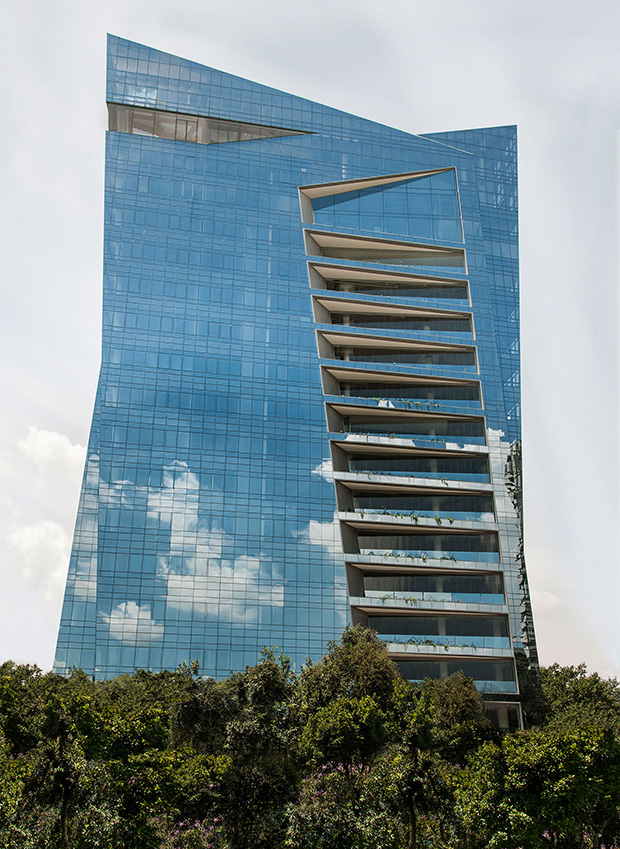 That elevated position is not achieved not through its height, but also courtesy of a set of 13 apartments, each of which takes up an entire floor, as well as a two-storey penthouse with an outdoor pool.
"The inspiration for the project is the city of São Paulo and the Brazilian people," says Libeskind. "I designed this tower to expresses the optimism, vibrant culture and dynamic possibilities of a truly pluralist people."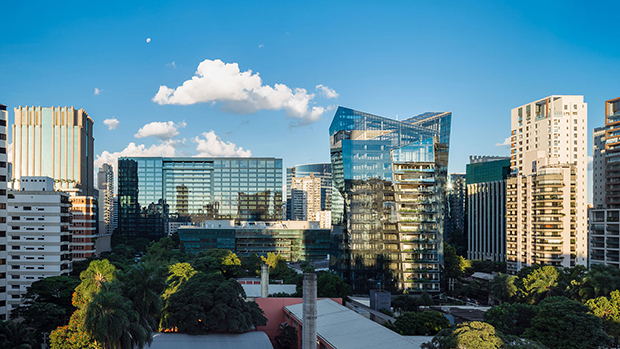 Libeskind was brought in by local real estate developer JHSF, which has built shopping centres, hotels and an international business airport. For this project, as well as vast floor-to-ceiling glazing on the geometrically angled exterior, the apartments' balconies have also been built from glass.
Indeed, compared with the mostly concrete skyscrapers nearby, the Vitra Tower appears almost mirrored. "The contemporary design of the building is multi-faceted as a gemstone," says Libeskind's studio. We're sure Vitra's new residents would agree.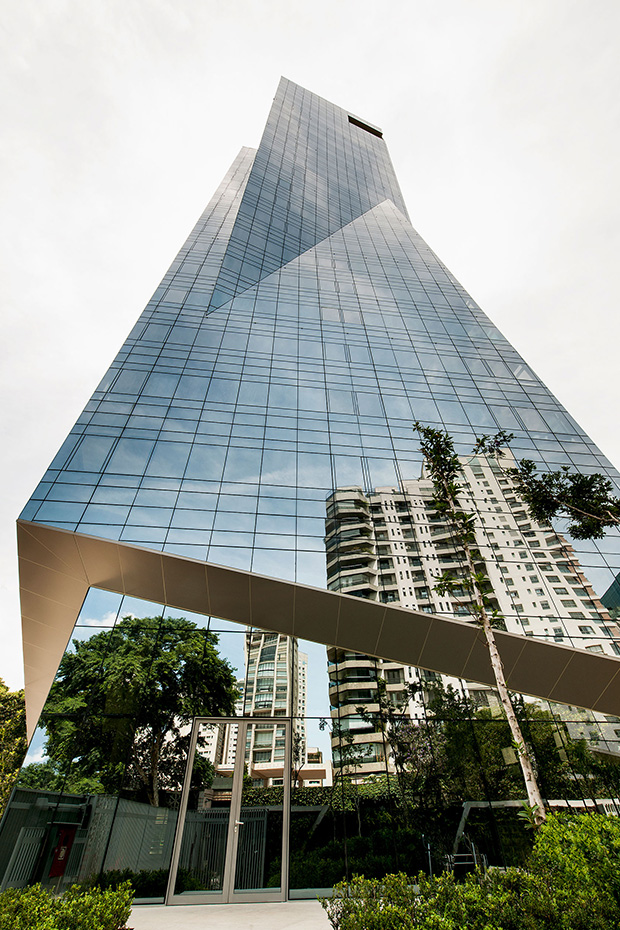 For more on the godfather of the glass-skinned building, get our Mies book; and for more on contemporary architecture around the world buy The Phaidon Atlas of 21st Century World Architecture Travel Edition.