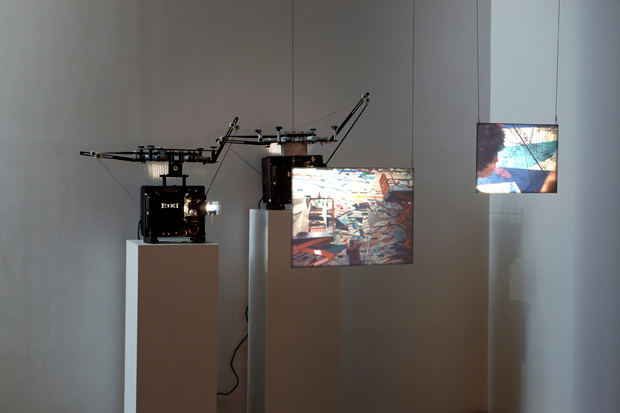 Tacita Dean's Five Americans
Artists Cy Twombly, Claes Oldenburg and Julie Mehretu star on film in Dean's biggest New York show to date
At the New Museum in New York, five great Americans currently appear next to each other in film. Choreographer Merce Cunningham is present, inspecting his dance company from his wheelchair as they rehearse an anthology of his work. So too are artists Cy Twombly, Claes Oldenburg and Julie Mehretu (the youngest of this exulted group, and the only woman); not to mention legendary art critic Leo Steinberg, whom viewers can watch writing quietly in his Manhattan apartment.
The films – beautifully crafted moving portraits, varying in length – make up Tacita Dean: Five Americans, the most substantial exhibition of works by the English-born, Berlin-based artist in New York to date. Whereas the filmmaker is widely known in her home continent, Dean's transatlantic fan-base is still growing. "Dean has had extensive recognition in Europe," says the museum's associate curator Margot Norton, one of the people responsible for bringing the artist to the New Museum. "But it's not as well known to an American audience. This fact, along with our combined excitement about her work, brought us to the decision to invite her to show here."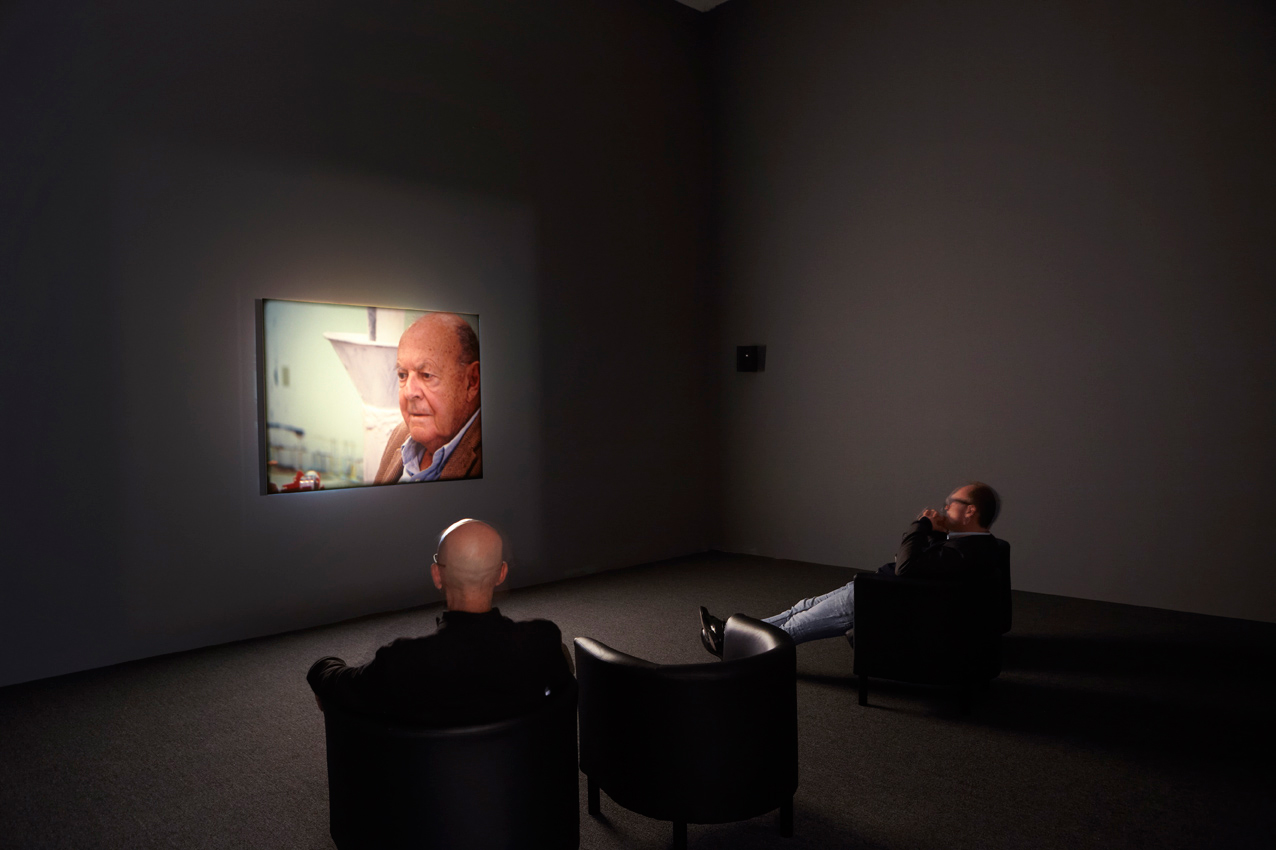 Five Americans brings together works consistent in focus in more ways than one. Dean's subjects, as the title makes obvious, are all American; they're all great, too – well-respected figures in their chosen fields if not beyond. But none are ostentatious – none play to the camera. Viewers are treated instead to myriad acts of normalcy, captured with Dean's typical intimacy: Twombly lightly skims the Financial Times; Oldenburg lifts dusty objects from shelves; Mehretu, with the help of assistants, dabs paints onto a canvas meant for the lobby of Goldman Sachs. All are filled, as The New Yorker critic Emily Eakin notes, with the "imperative to create" – whatever it is that makes a great creative figure do what he or she does.
"It resonates with viewers," Norton explains, "who through Dean's works are able to see the everyday behaviours and moments of inspiration that drive these iconic figures who have been so crucial to our shared cultural history, both nationally and internationally."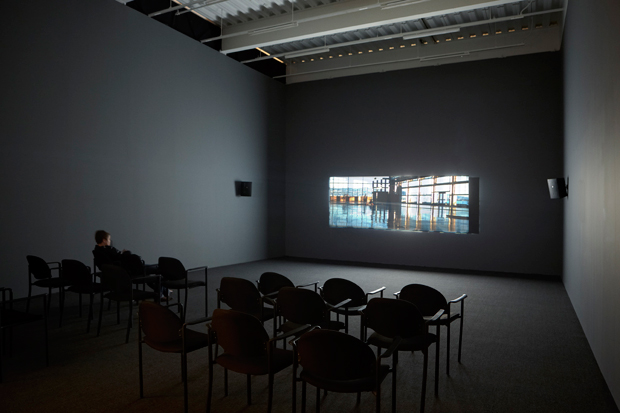 Dean's show is one of a series of New Museum exhibitions that concentrate on a single project or body of work within an artist's larger practice. The series has included presentations by Apichatpong Weerasethakul and Gustav Metzger. Now it's Dean's turn, but why these particular portraits? "Dean herself suggested this particular group of works," Norton says. "These pieces were all made in the past year, with the exception of Craneway Event, which was completed in 2009, and they're tied thematically in that they focus on the unique and varied ways these respected American figures navigate the creative portrait."
Whereas some artists take a step back during the curatorial process, happy to let the curators in charge do their job, Dean was fully involved in the conversation. "All decisions – from the choice of works in the show, to the exhibition layout, to the catalogue – were developed through an active interchange between the curators and the artist," Norton says. "Some of the decisions were clear from the beginning, such as the grouping of the works in the show, while others, such as the exhibition layout, required a lot of back and forth. In the end we arrived at a content and installation format we were all satisfied with, and we were delighted to see it took shape to exceed our expectations." If you'd like to investigate the work of Tacita Dean further be sure to check out our excellent Collector's Edition with her.