Massimo's top mountain eats
The world-famous chef and Phaidon author picks out his favourite places in the Dolomites for the New York Times
You can drive from Massimo Bottura's hometown of Modena in Italy to the slopes of the Dolomites in about four hours. The world-beating chef and Phaidon author is a fairly sporty guy, so you would be forgiven for assuming that he takes advantage of being so close to some of Europe's best ski slopes.
Not so. "I hate to ski," he tells the New York Times. However, he found plenty of other reasons to take to the peak. His wife and business partner Lara Gilmore, is a keen skier, and, in accompanying her, he's found other things to love about this region of northern Italy.
"The Dolomites have all the greatness of Italy, but transported to the mountains," he tells the paper, while also admitting "I love the kind of eating on offer in the mountains."
These places vary from the three Michelin star Restaurant St. Hubertus at Hotel Rosa Alpina - watching his friend and fellow chef Norbert Niederkofler at work in the open kitchen and eating "his special mountain flavors — it can change your entire vision of life" says Massimo – through to the simple Rifugio Edelweiss, a ski lodge that serves dinner once a week - The venison there is cooked slowly, slowly, slowly over an open fire, and the meat maintains the scent of the fireplace," he tells the Times. "My mouth is watering just thinking about it."
In fact, Massimo has found a way to bring the taste of the mountains back to Modena. He was so taken with speck on offer at Ristorante La Siriola at Hotel Ciasa Salares – a double Michelin starred place – that he had some of the cured pork vacuum sealed, to take home.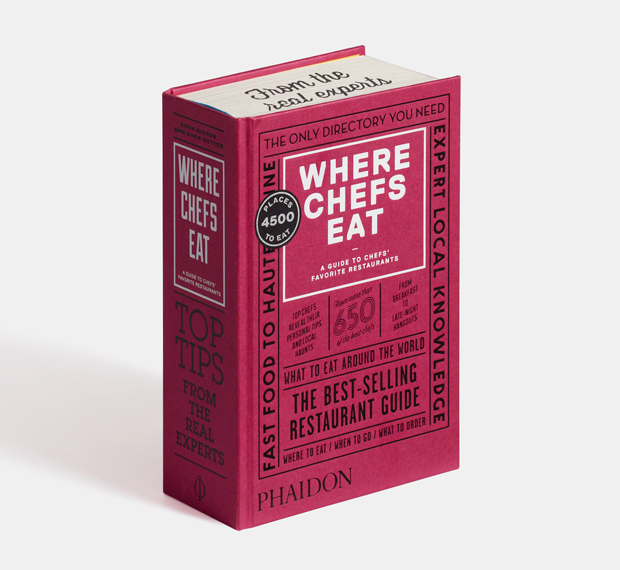 Care to find out more about the places where culinary such as Massimo like to dine? Then order a copy of Where Chefs Eat. Wherever you are, you'll never miss the best local diner for breakfast, the best restaurant for a business dinner, or the best place for a late-night snack - and everything in between. Order a copy here. Meanwhile, for more from Massimo get his book Never Trust a Skinny Italian Chef, here.