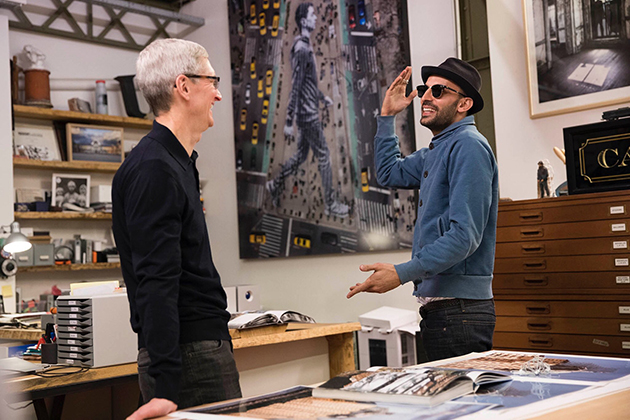 Apple CEO - 'Yes JR, Art CAN change the world!'
Tim Cook hangs out with the French artist and Phaidon author during a flying trip to Paris
Who does the CEO of the world's largest publicly traded company meet with on a trip to one of the world's great cultural destinations? Technological innovators, press reporters and some of his key, local management heads, certainly. But when Apple's Tim Cook came to Paris a couple of days ago, he also chose to drop in on the French artist and activist, JR.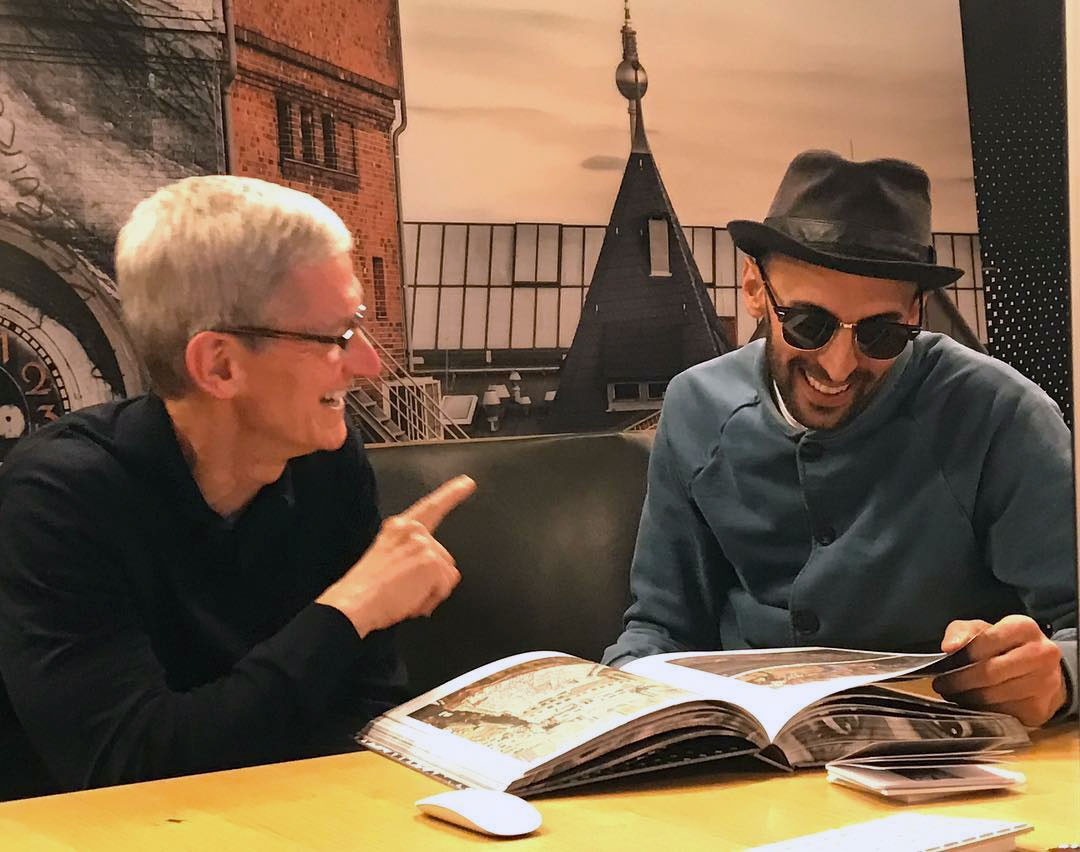 "Yes, art can change the world," he tweeted after meeting the Parisian 'photograffeur', during a flying trip to the artist's studio.
The phrase is, of course, taken from the title of JR's Phaidon book, JR: Can Art Change the World? JR associate Marco Berrebi even posted a shot of the artist and Apple man browsing through a copy of the book, while JR himself, with characteristic humour, Instagrammed a picture of Cook pretending to repair his 2004 iMac G5.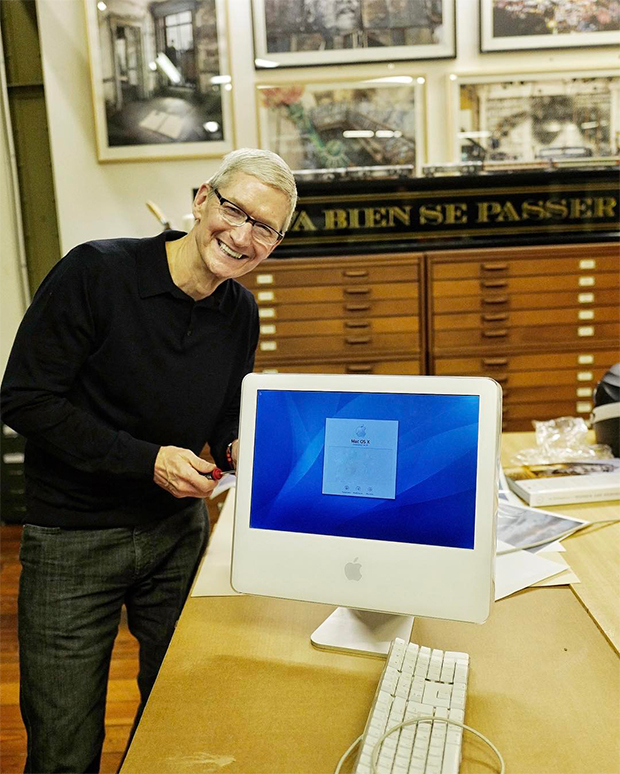 We're waiting for JR to tell us what they talked about. But in the mean time if you want to see why Tim Cook is such a big JR fan, check out JR: Can Art Change the World? here; and for more on Apple's success story, order a copy of our Dieter Rams book, which features an introduction written by Apple's Chief Design Officer, Jonathan Ive.And if you're looking for more examples of how artists both celebrated and unknown have resisted the powers that be in recent times, check out Liz McQuiston's scholarly but thoroughly readable and copiously illustrated Visual Impact Creative Dissent in the 21st Century.