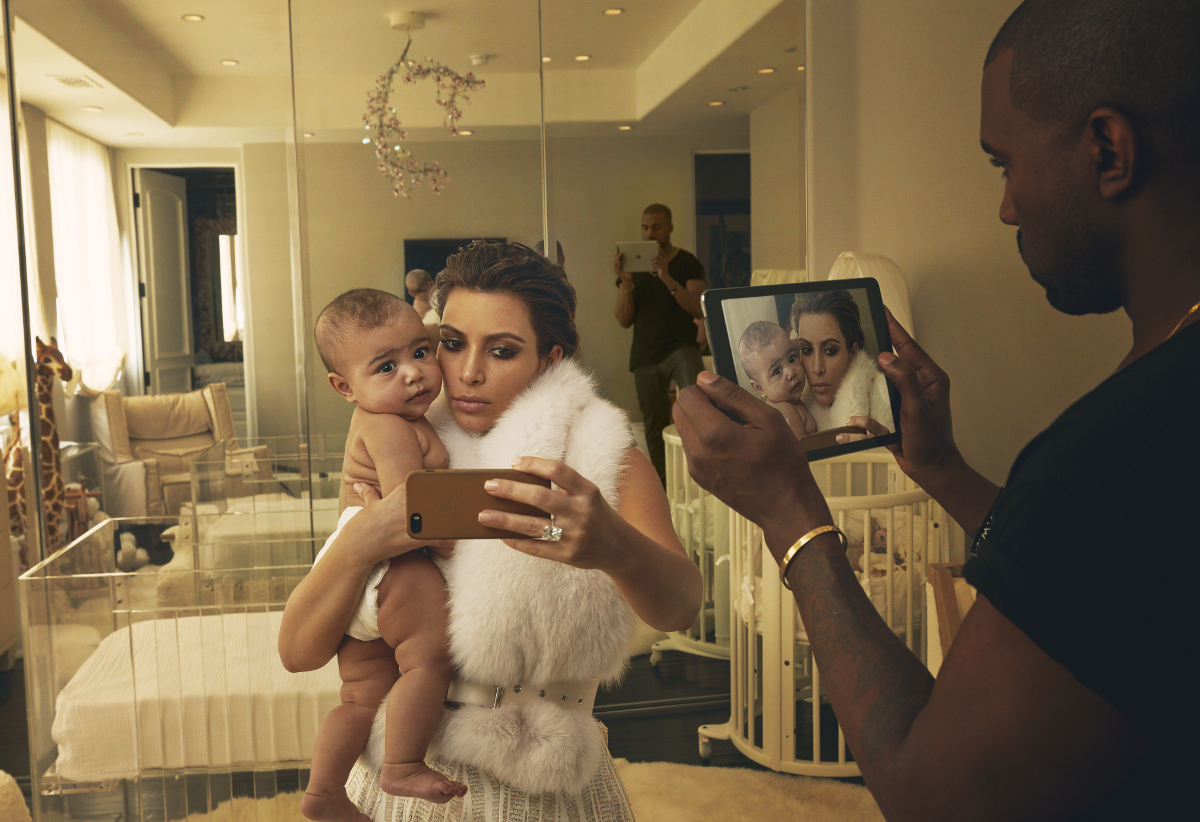 How Annie Leibovitz captured Kim and Kanye's selfie side
In Portraits 2005–2016, Annie Leibovitz offers us a clear look into the lives of two huge social media stars
When Annie Leibovitz began shooting portraits professionally in 1970 there were no digital cameras, and the notion that you might take and share photos using a handheld telephone would have seemed like a sci-fi writer's fantasy, rather than a daily reality.
Nevertheless, in our new book Annie Leibovitz: Portraits 2005–2016 the brilliant US photographer captures the spirit of our latter-day selfie culture.
This photograph, taken in 2014, pictures two of the world's most popular social media stars of that moment - Kanye West and Kim Kardashian – in the act of selfie-style portraiture. Leibovitiz's image, taken shortly after Kim and Kanye's wedding and the birth of their daughter North – also pictured – is a wonderful clear shot of what can be, at times, a hugely distortive image-making process.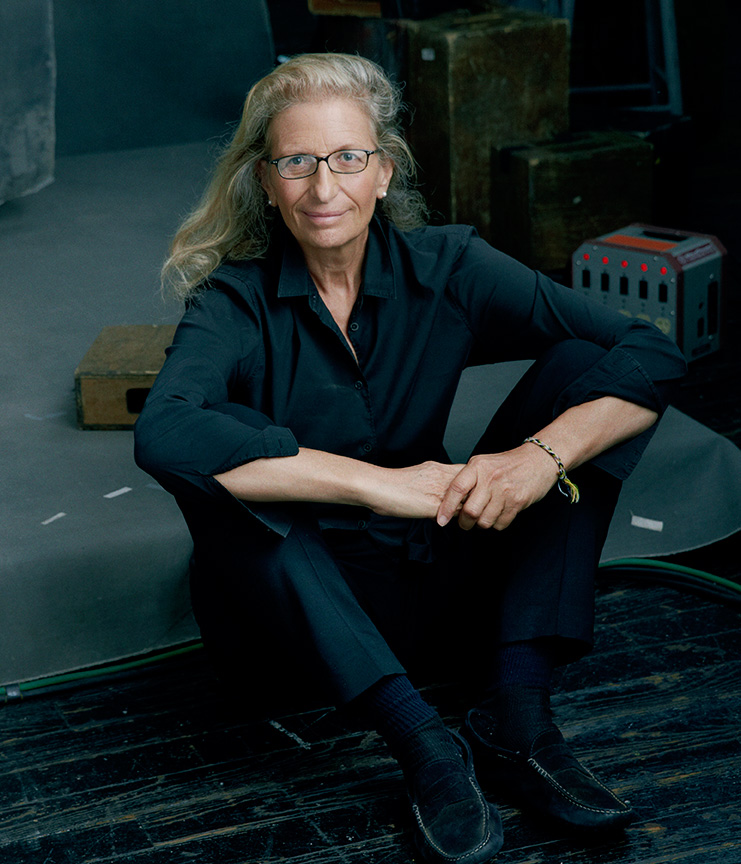 Since that picture was taken, Kanye has chosen to delete his Instagram and Twitter accounts, while his wife continues to post on hers, and currently has a combined total of over 150 million followers.