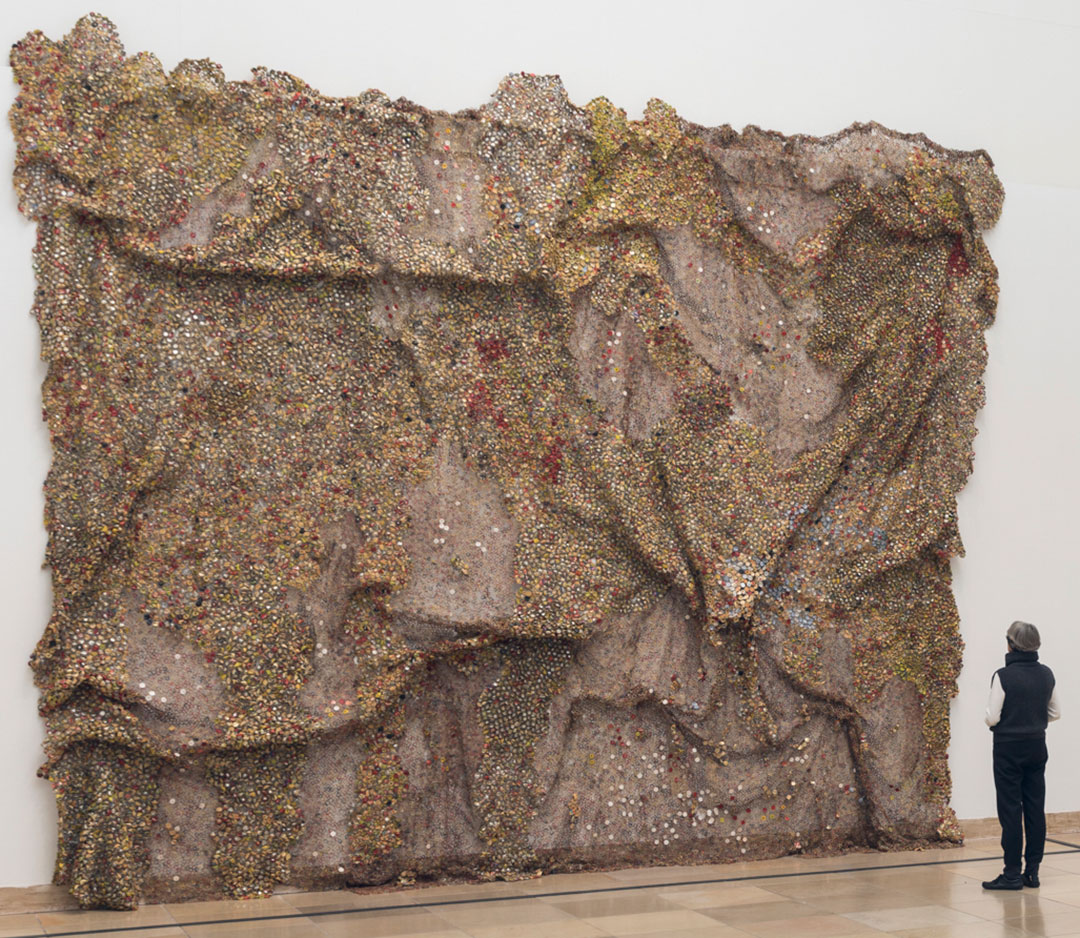 Okwui Enwezor on El Anatsui
The late, great curator knew how to interpret, and how not to interpret, this important contemporary artist
The great curator and writer Okwui Enwezor's final exhibition, El Anatsui: Triumphant Scale, opened at the Haus der Kunst a few days ago in Munich.
This show is a major career retrospective for El Anatsui, yet it's also a fitting epitaph for Enwezor, who died last month and who had championed this Ghanaian artist for years.
In our book, Defining Contemporary Art, Enwezor emphasises the brilliance of El Anatsui's artistry, but he also helps readers to avoid any potential misunderstandings.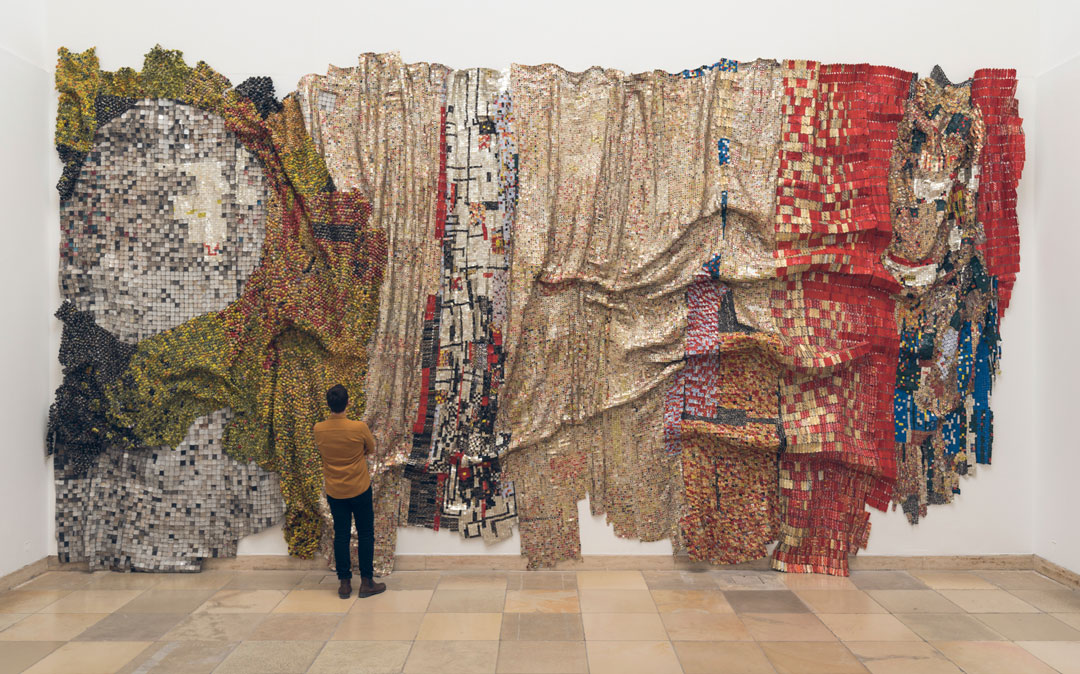 "The sculptures do suggest the possibility of being paintings or tapestry," admits Enwezor in a piece that focuses on two 2007 works by the artists, Dusasa I and II. "A kind of colourfield abstraction pervades the works, and some viewers have suggested Gustav Klimt as an influence.
"Despite this ascribed painterliness, however, Anatsui never thinks of these works in terms of painting, but as objects," he writes, "in short, as sculpture. Even comparing them to tapestry is anathema to his formal intentions."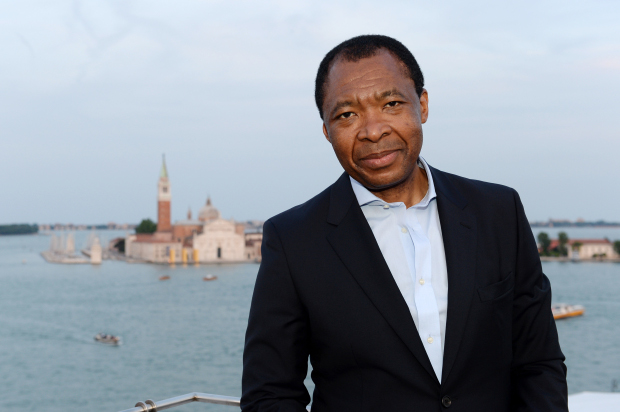 To help readers understand this distinction, Enwezor recalls the pieces going on display, at the Venice Biennale in 2007.
"One immediately had the impression of a billowing movement in the sculpture, of its dazzling hues heaving," he recalled. "Rising several metres high and spreading more than nine metres across, the sculpture either arrested viewers on the spot or beckoned for a closer inspection – in which case what may have appeared from a distance like a tapestry, pieced together from panels of the most intricate Kente weaving, revealed itself to be flattened pieces of aluminium (in fact, thousands of liquor-bottle caps) held together with copper wire.
"Like other major sculptors who have experimented with the new formats to test the limits and possibilities of sculptural plasticity – Richard Serra and Anish Kapoor come to mind – Anatsui generates new plastic possibilities each time he shifts from one material to another.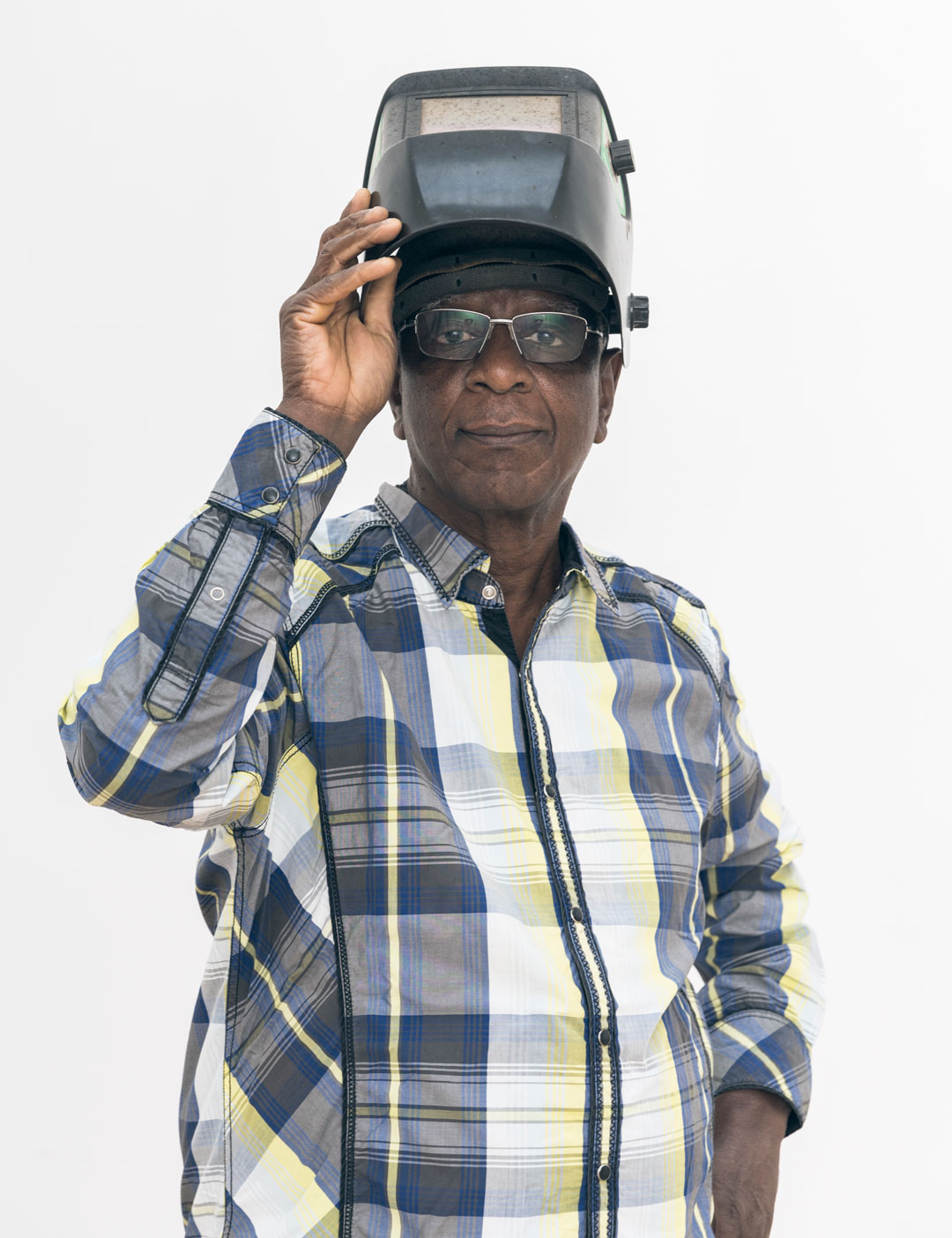 "Witness his wood sculptures created with a broken chainsaw or his 1970s ceramic series Broken Pots, each of which is structured via ideas of negation and fragmentation.
"At the centre of his practice is the use of fragmentation as a language to resist the limitations that any one method may impose on his formal choices," Enwezor argues. "While an immediate reading of the use of bottle caps may be redolent of the view of recycling in Africa, Anatsui first saw them as a raw material that could be harnessed to powerful aesthetic effect.
Yet we shouldn't fall into the trap as seeing these as high-art upcycling. "The miracle of what he has achieved with them is that the lowly material looks nothing like what it was. And its evident sculptural qualities are precisely what Anatsui was interested in," he writs, "rather than an impulse to redeem the discards of commodity culture."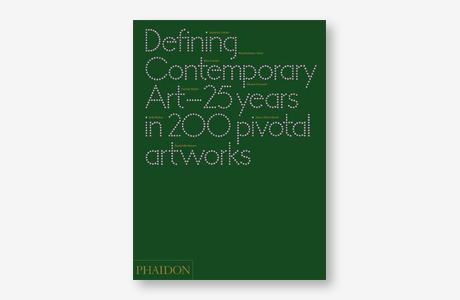 To read his full essay, as well as plenty more from Okwui and other prominent contribtuors, such as Hans Ulrich Obrist, Massimiliano Gioni, Suzanne Cotter and Connie Butler, get a copy of Defining Contemporary Art here.