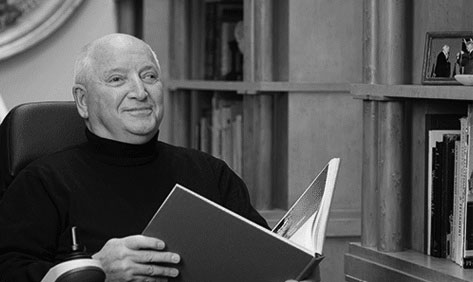 Michael Graves RIP
One of the influential 'New York Five' architects and designer of the postmodern Blue Bird Kettle dies at 80
At the start of the week we lost a great architect in Frei Otto so it's especially sad to end the week with the loss of another, Michael Graves. Graves who was 80, was one of the most prominent and prolific American architects of the late 20th century, with more than 350 buildings around the world to his name. Though he was perhaps best known for his Blue Bird Kettle and pepper mill marketed by Alessi, Graves helped redefine modernism in the 1970s.
As one of the New York Five, he was linked with Peter Eisenman, Richard Meier, Charles Gwathmey and John Hejduk - also known as the Whites, due to their love of white buildings inspired by the forms of Le Corbusier.
His colourful, ornamental work on the headquarters of the Humana Health Care company in Louisville and the Portland Municipal Building in Oregon was the epitome of postmodernism and broke him through to an audience which previously had little interest in architecture. His work was global, taking in cities as diverse as the Hague in Holland and New York.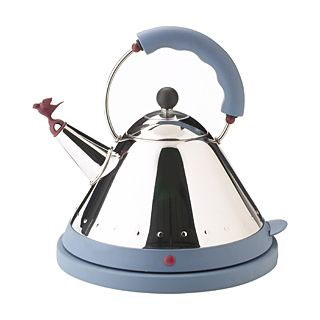 Despite this he was perhaps best known as a product designer who followed a path of populism in the 2,000 plus products he designed for the likes of Target, Alessi, Steuben and Disney.
When he was awarded the American Institute of Architects' gold medal in 2000, the institute's Eugene C. Hopkins said Graves had "brought quality designed products within the reach of everyone in the country." His reaction to the accolade was unabashed. "I figured, if it's going to get designed, let's do it well. So that's what we did, and I'm happy about it."
"He chose to go populist and commercial," the architect and friend Peter Eisenman told the New York Times. "I think you pay a price for those kinds of things." Despite this Graves was unperturbed, and whenever he was asked whether he worried about injuring his reputation, would routinely claim: "Just the opposite. It was my hope to do that!"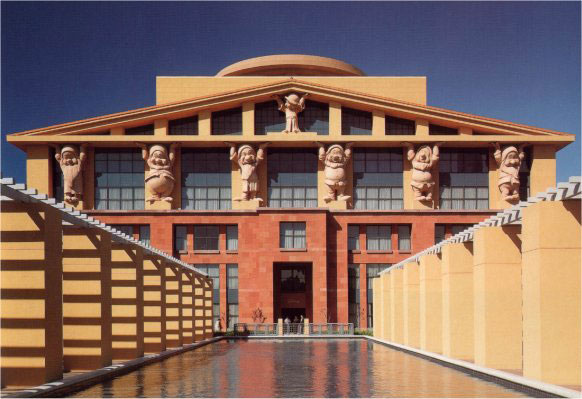 Graves became among the most celebrated of the postmodernists in the 1980s, "on top of the heap," as Eisenman puts it. The Portland building, with its hammered-copper statues, striking colours and classical references, was a case in point and became an icon of the postmodern movement.
But by the mid-eighties a backlash against postmodernism had begun. Graves's plan for expanding the Whitney Museum of Art's Breuer building, which called for a radical altering of the building's facade, prompted objections from public and private bodies and was eventually rejected. "Losing the Whitney - and that fight he had with the neighbourhood - took a lot out of him," Eisenman told the Times. "He really wanted to build that building."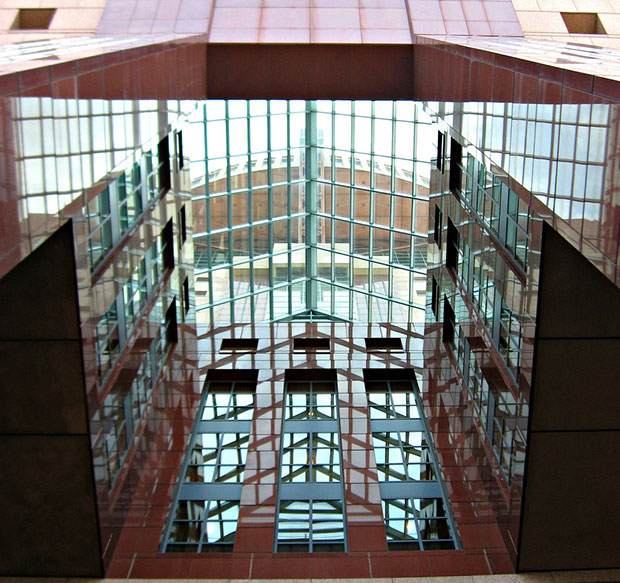 Graves had been paralyzed from the waist down since 2003 as a result of a spinal cord infection and in recent years had become a vocal advocate of health care design, explaining his use of vibrant colour in hospital spaces thus, "It's not there to get you well," he said, "but make you smile and make you think life is not as bad as that operation you had."
Eisenman said that he and Meier had both seen Graves recently, at an American Academy of Arts lunch, and noted that the declining members of the New York Five (Hejduk died in 2000, Gwathmey in 2009) had made him reflect on his own mortality. "We had a lot of good times," Eisenman said. "As I said to Richard Meier, 'And then there were two.' "