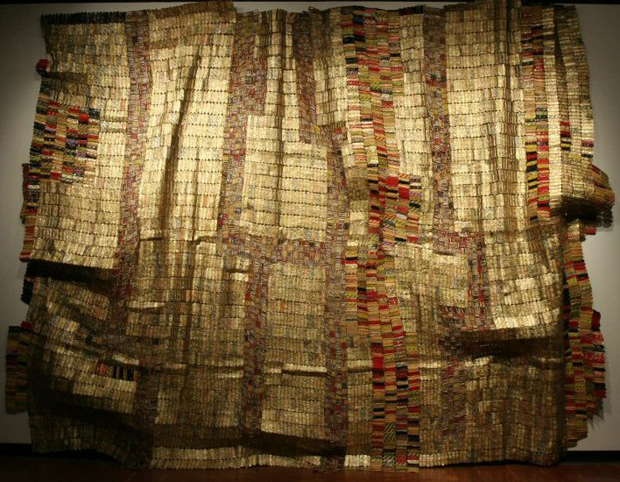 El Anatsui - the High Line's next star
Discarded bottle caps and mirrors woven together with copper wire will adorn Broken Bridge tapestry
Obviously we don't need to be reminded about the phenomenal success of the High Line in New York. It attracts nearly four million visitors a year, (500,000 last month alone) and has become not just somewhere to escape the crowded city streets and catch some views of the Hudson River, but it's becoming an increasingly serious art destination. Each year its arts programming increases, now including films and performances as well as projects by fine artists.
A site-specific installation by El Anatsui looks to be the standout for this fall. The artist, born in Ghana and resident in Nigeria, is known for his shimmering tapestries, created from discarded bottle caps woven together with copper wire. On an outdoor wall adjacent to the park, between 21st and 22nd Streets, he will create Broken Bridge, a monumental drapery made from mirrors and pressed tin.
"He hasn't shown here much except in galleries," says Cecilia Alemani, the curator and director of High Line Art. "We're particularly excited because this piece is slightly different than others he has made in the past, since it includes mirrors that will reflect the surrounding landscape." Broken Bridge, will be installed in early October and will be on view until spring 2013. We feel a city break coming on. . .