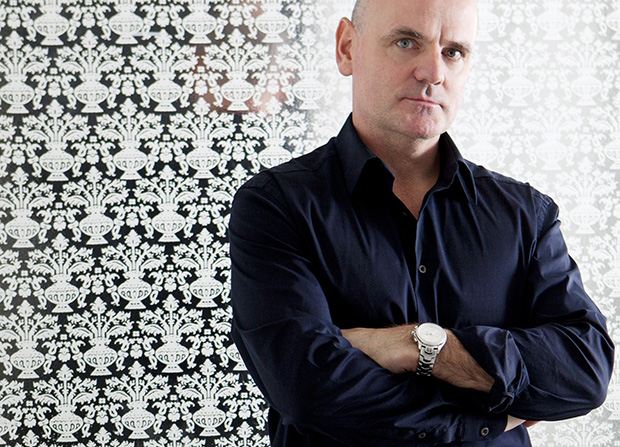 James Corner's High Line vision
The landscape architect and co-creator of the High Line's unique design recalls his first trip to the abandoned railway - and the ways in which he helped transform it into a work of art that attracted six million visitors last year
Are we looking at our cities in the wrong way? James Corner, founder of the widely acclaimed design firm James Corner Field Operations suggests that we are. Or rather, he makes a more subtle distinction: we should consider our urban areas as a new type of landscape, as a continuous field of public life, rather than thinking about them as a collection of buildings and objects.
"Most people view landscapes as something green and pastoral," explains the 53-year-old British-born landscape architect, co-designer of New York's hugely popular High Line Park, and co-author of our new book on the High Line. "But landscape connotes so much more than greenery, invoking ecology, politics, culture and technology. For me the city is a landscape: it is not necessarily always green or scenic, but it is topographical, with places, pathways, journeys and stories."
Corner was born in Manchester in the north west of England, and remembers being fascinated by both his city and its adjacent natural areas. "Manchester was alive with music, arts and culture," he says, "and the nearby Lake District was sublime with large-scale nature, weather and geology."
Studying landscape architecture and urban design, Corner arrived in the United States during the 1980s. "I was mesmerized with the American landscape," he recalls, "especially out in the West, with massive infrastructural and technological landscapes. But I was also inspired by the many post-industrial sites across the U.S. that demanded new approaches to design, new ideas for re-use, adaptation and programming."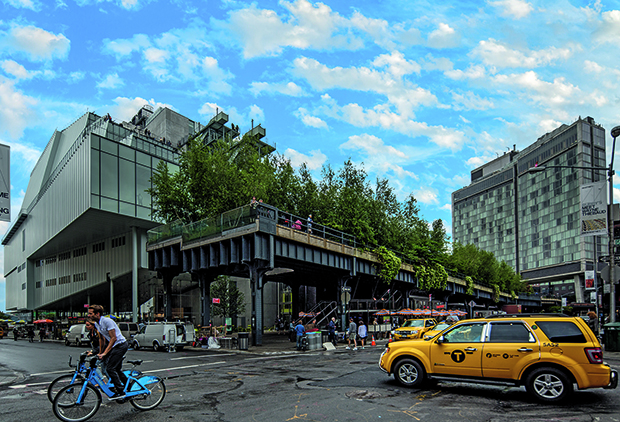 In his early career, he worked on such notable projects as the redevelopment of the London Docklands, the design of Philadelphia's North Delaware Riverfront and Freshkills Parkland on Staten Island. He is professor of landscape architecture and urbanism at the University of Pennsylvania School of Design, and founded his own practice, James Corner Field Operations in New York City in 1999.
The firm's name, Corner explains, was chosen to reflect its inter-disciplinary, holistic approach. "We design fields of texture and effect as opposed to objects," he says. "We have to operate in particular contexts as opposed to simply imposing forms; and we work with time and temporal processes as much as with spatial geometries and figures."
When it came to the design for the High Line, Corner and his colleagues realized that that time had worked its own wonders on lower Manhattan's abandoned strip of elevated railway track. "This magical green carpet ran undisturbed for nearly one-and-a-half miles above the street, around and underneath buildings, and invisible to most people," he says, recalling his first visit to the High Line in Spring 2004. "It was a secret garden in the sky."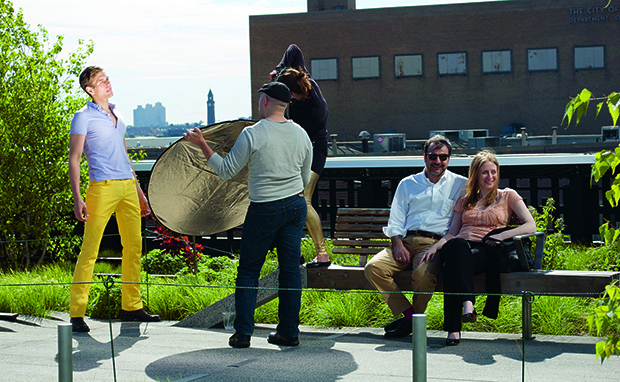 Corner's vision for the park, which was realized in collaboration with the architects Diller Scofidio + Renfro, sought to preserve "its austere structure, emergent ecology and its strange sense of autonomy. From the outset we said "Keep it! Keep it wild! Keep it slow!"" he recalls.
He called on the Dutch gardener and prairie-grass expert, Piet Oudolf, to build on the High Line's existing wild flora. Corner's team choreographed the park's dramatic sequence of pathways and gardens, which flow one into another, allowing visitors access to a varied horticultural experience that might, to the casual stroller, feel more natural than man-made.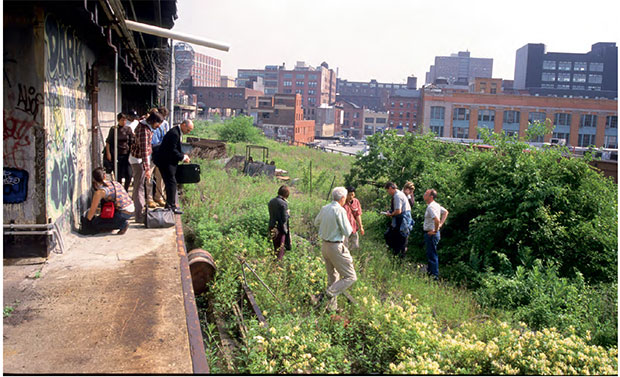 Today Corner and his practice are working on the final stages of the High Line, as well as planning and building other parks and projects around the US, including a dramatic new waterfront for Seattle and The Underline in Miami, a ground-level linear park running under an elevated transit line.
However, looking back on the High Line's very special design, Corner considers whether this phenomenally successful park, which opened in 2009 and drew six million visitors last year, might appear to be so good a fit for New York, that few will realize just how much work and ingenuity actually went into it.
"As time goes by, one wonders if the full creative effort that produced the design and transformation of the High Line is evident," he explains. "Central park is often misunderstood in the same way, and yet Central Park is completely engineered, sculpted, planted and maintained. The same is true of the High Line, where an enormous amount of creative work, by myriad people, went into its transformation, most of which is not visible today but hopefully it is captured and recorded in our book."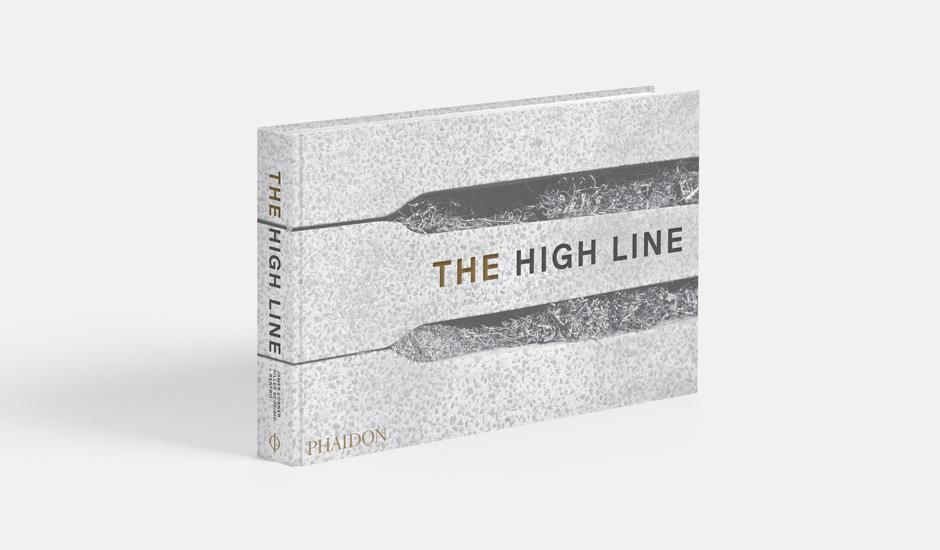 To learn more about the High Line from the people who made it order your copy of their new book here. Also, if you really love the park, consider giving it a little help. Each year, Friends of the High Line provides 98 percent of the funds needed to operate, maintain, program and run the High Line— and they can only do so with the generous support of people like you. Go here to join Friends of the High Line.