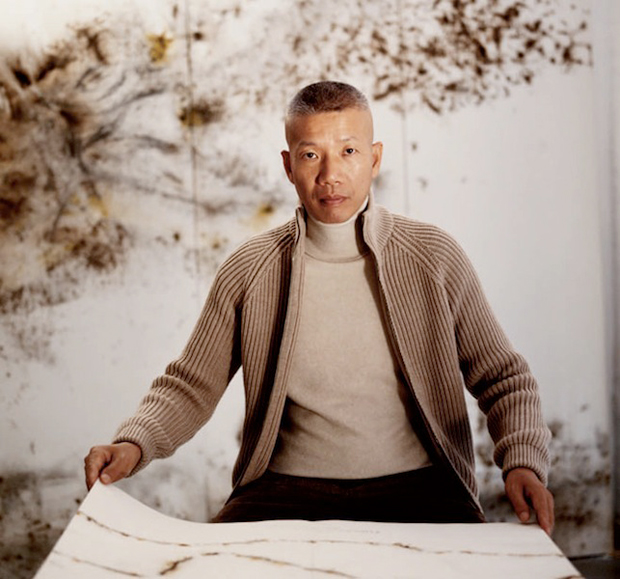 Cai Guo-Qiang wins Japan's Praemium Imperiale
'Exploding artist' takes prestigious award from ruling dynasty for his work Footprints in the Sky
Congratulations to one of our favourite artists Cai Guo-Qiang, known for his gunpowder drawings and explosion events, who is one of five recipients, along with composer Philip Glass, who've been awarded the Praemium Imperiale, an arts prize worth $192,600, awarded each year by Japan's ruling dynasty.Cai is the prize's first Chinese winner. His "Footprints in the Sky" piece for the Beijing Olympics opening ceremony was cited as being partially responsible for his award.
The other three recipients were Danish architect Henning Larsen, Japanese ballerina Yoko Morishita, and Italian sculptor Cecco Bonanotte. Since it was initiated in 1989, the Japanese prize has awarded five recipients, in painting, sculpture, architecture, music and theatre and film, each year. Last year's recipients included Bill Viola and Anish Kapoor.
We have a great book on Cai Guo-Qiang in the store right now. Cai's early works from the 1980s took the form of oil paintings, but these gradually evolved as he became interested in harnessing the power of nature to develop his work in new and unusual ways. His early experiments included making rubbings from rocks and trees on the canvas before painting it, and using exploding gunpowder to mark and scorch the canvas. This interest in location is fundamental to his work, which frequently alters or develops as it is exhibited at new sites. You might also like to check out our videos of Cai Guo-Qiang in action too.