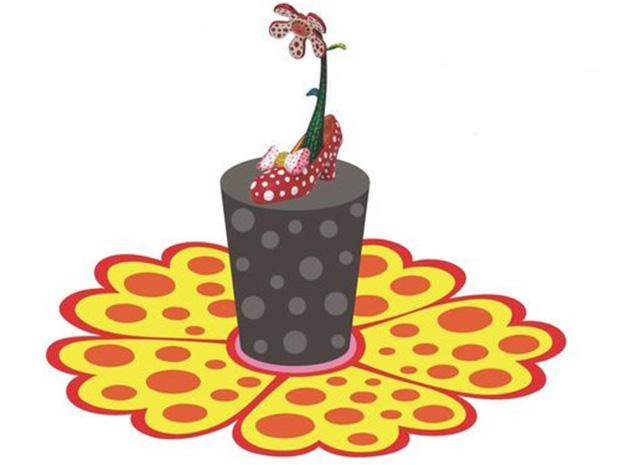 Why Yayoi Kusama's new sculpture is for lovers
The 85-year-old artist says this new public work for a Taiwanese train station is all about dressing up for a date
The Japanese pop artist Yayoi Kusama might have celebrated her 85th birthday last month, yet she shows no sign of losing her youthful joie de vivre. Taiwanese media reports that Kusama has submitted plans for a large public sculpture at the new Yuanlin train station in the country's central Changhua county.
The work is called Let's Go and See Our Boyfriends in High Heels and will be installed next June in a public square in front of the new station, according to the China Post.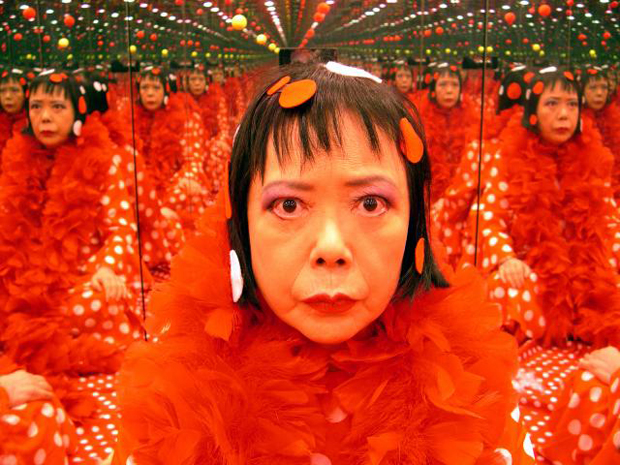 Interestingly, Kusama has used this title in the past, most notably in her Louis Vuitton window displays at the Selfridges store in London two years ago. Nevertheless, as a name it remains apt; the Taipei Times says that Kusama was inspired by girls who dress up and wait at the railway station for their dates, and that the flower in the work is similar to the wild varieties that thrive in the fields nearby. The Railway Reconstruction Bureau hopes this bright and lively artwork will become a new landmark for the region, as well as a meeting place for young lovers.
In an age of when contemporary art can sometimes viewed as obscure and overly complicated, its great to see a new piece like this, that celebrates a simple joy in an accessible way.
For more on Kusama's life and work, take a look at our monograph on this singular, pioneering artist, and for greater insight into the kind of art that thrives outside the gallery system, you really should take a look at Wild Art. And, to get closer to the art world in all it's wonderful manifestations join Phaidon Club.