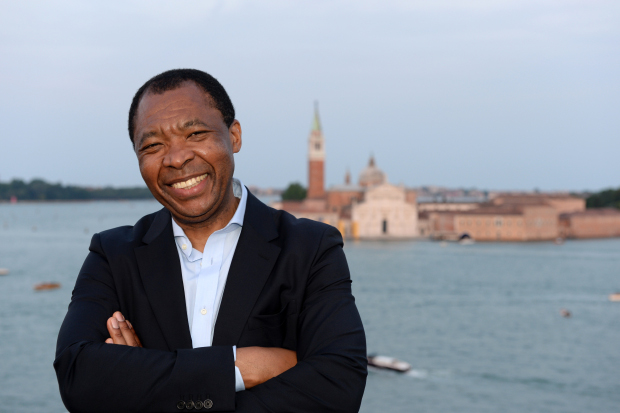 Okwui Enwezor invites Karl Marx to Venice!
The curator themes this year's Biennale around All The World's Futures with a marathon reading of Das Kapital
Globalisation isn't what it used to be. In his introduction to this year's Venice Biennale, President Paolo Baratta revealed that La Biennale had considered getting rid of all national pavilions back in 1998, providing instead a single white cube for state-led presentations.
It's a nice example of how naïve global politics was after the end of the Cold War, when many believed we had reached the 'end of history', as well as how fractured the world has become, as Venice prepares to host another international art exhibition from 9 May – 22 November.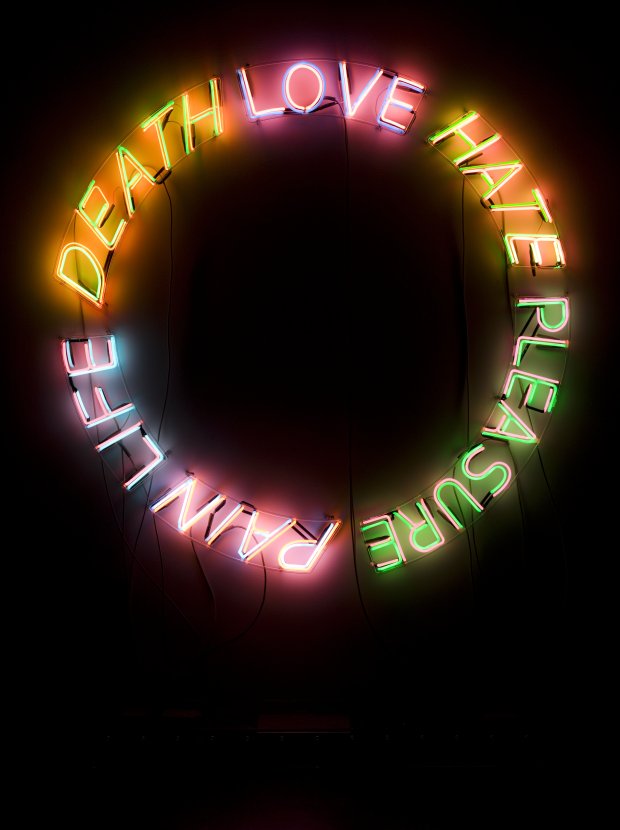 This year's curator, the Phaidon author and director of the Haus der Kunst in Munich, Okwui Enwezor, draws from this current 'age of anxiety', as he puts it, for the Biennale's international art exhibition, which he has entitled All the World's Futures.
In introducing it Enwezor looks back to not 1998's sunnier political climate, but instead the turbulent Biennale of 1974, when, at the height of Italy's post-war turmoil, the event underwent major restructuring, reached out to venues across the city, and dedicated its proceedings to the people of Chile, whose government had been toppled a six months earlier by General Pinochet's coup.
Enwezor says much of this has been forgotten, yet it remains remarkably pertinent, for an event in an age when, as the curator puts it, "the global landscape again lies shattered and in disarray, scarred by violent turmoil, panicked by spectres of economic crisis and viral pandemonium, secessionist politics and humanitarian catastrophe on the high seas, deserts and borderlands."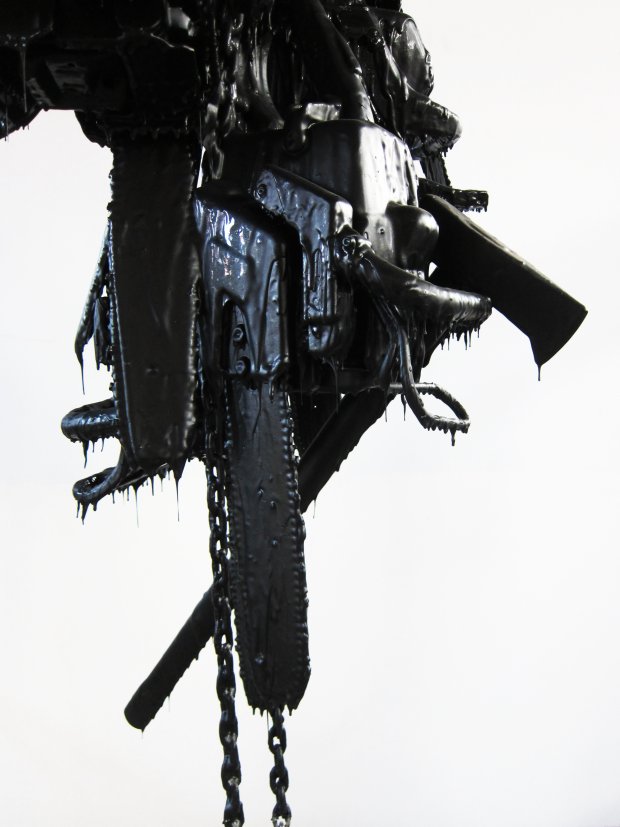 In preparing this year's exhibition, Enwezor has invited many prominent contemporary artists from around the globe, but also filmmakers, labour organisers, writers and critics, in an attempt to relate art back to our turbulent world.
Of the works on show in Enwezor's international art exhibition, 159 have been expressly commissioned for the event. Yet there is one antique piece that will be presented in a refreshing new way. In a purpose-built performance space, designed by the British-Ghanain architect David Adjaye and dubbed the Arena, professional actors will read Karl Marx's 19th century master-work of political economy, Das Kapital, in full, from beginning to end, over and over again, throughout the Biennale's six and a half month run.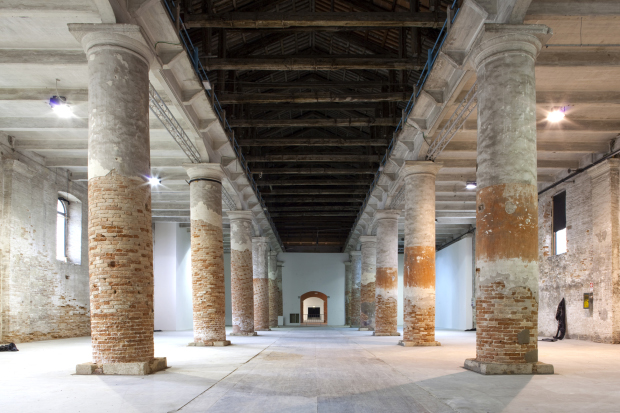 "Capital is the great drama of our age," Enwezor said at the Biennale launch in London on Tuesday. "Today nothing looms larger in every sphere of experience, from the predations of the political economy to the rapacity of the financial industry. The exploitation of nature through its commodification as natural resources, the growing structure of inequality and the weakening of broader social contract have recently compelled a demand for change."
But don't expect this year's event to be in any way dry; the curator plans for the readings to develop into song cycles, poems and discussions, with the great British filmmaker Isaac 'Looking for Langston' Julien capturing the events on camera.
There will also be a new presentation from Theaster Gates, drawing on the neglect and destruction of African-American and Hispanic churches; a new, immersive, outdoor installation from Sarah Sze; documentary films by the anonymous Syrian 'emergency cinema' group, the Abounaddara collective; representations from the Gulf Labour Coalition, devoted to workers' rights during the building of the new cultural institutions in Saadiyat Island, UAE; a mini retrospective of Bruce Nauman's neon word sculptures, a show of Walker Evans' Great Depression-era photographs, as well as works by Christian Boltanski, Monica Bonvicini, Marlene Dumas, Isa Genzken, Hans Haacke, Lorna Simpson and many others.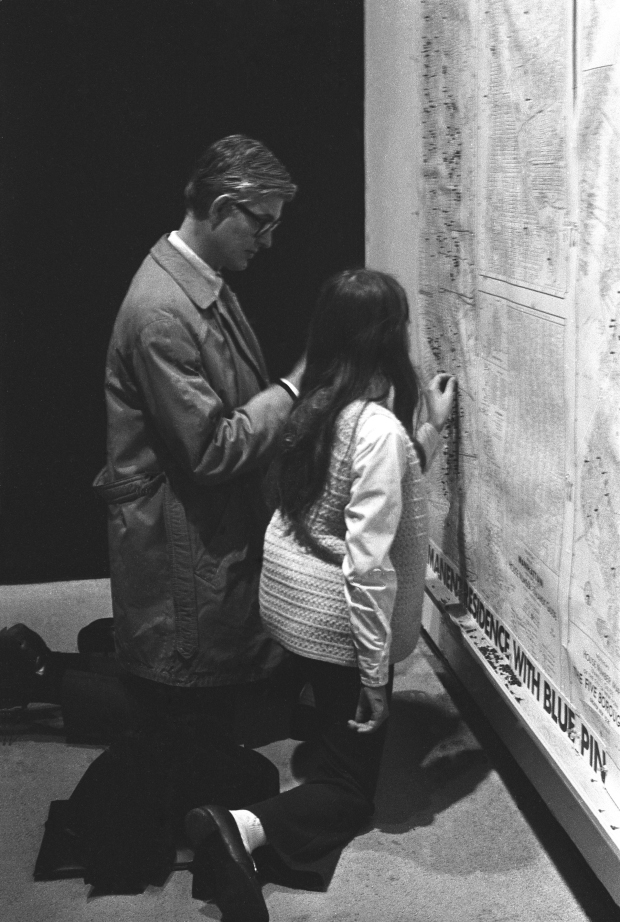 And that's all aside from the 89 individual, national presentations, overseen by the representative countries, which include regular visitors, such as Britain, the US, France, Germany and Japan, as well as newcomers, which this year include Mauritius, Mozambique and Mongolia. Enwezor and Baratta, mindful of today's choppy times, know better than try to yoke all these states together. We're looking forward to it!
For greater insight into this year's curator, consider some of the books Enwezor has contributed to, which include Life and Afterlife In Benin, and Defining Contemporary Art.