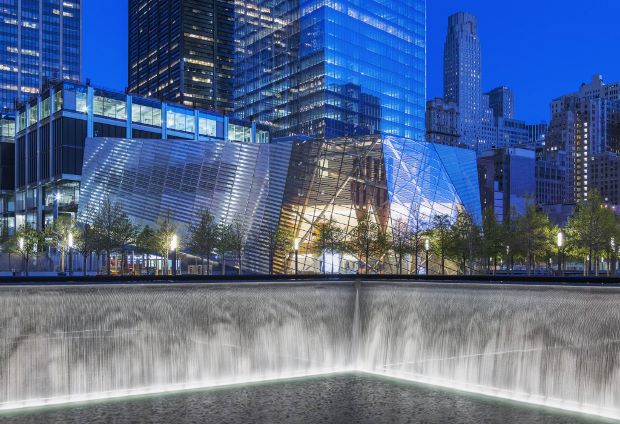 NYC's 9/11 Memorial Pavilion is complete
Snøhetta says it has struck a balance between the everyday life of the city and a fitting quality for a memorial
Some of us are used to memorials, such as those dedicated to the Second World War, designed to commemorate events that we didn't directly experience. Yet New York's 9/11 Memorial Museum Pavilion, which President Obama opened ceremonially today, comes to a city where almost all adults will have some memory of that fateful day. Snøhetta, the Norwegian firm which oversaw the final memorial on the site of New York's World Trade Centre have tried to find a space for private grief within a public monument.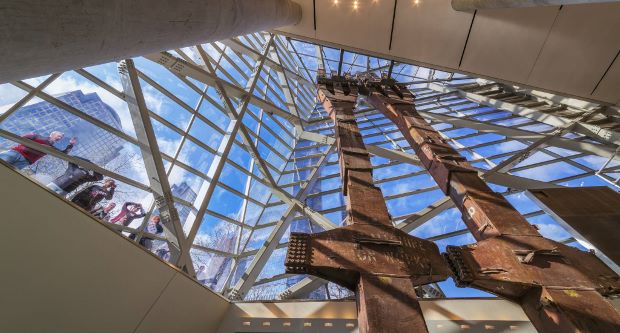 "Our desire is to allow visitors to find a place that is a naturally occurring threshold between the everyday life of the city and the uniquely spiritual quality of the Memorial," explains architect Craig Dykers. "It is important that people physically engage with the building and feel that it helps lead them on to other areas of the site and other thoughts about their experiences there."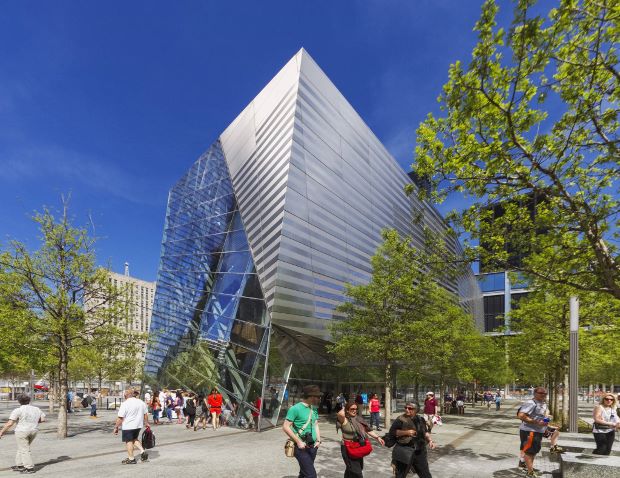 This plaza pavilion, which leads down to the subterranean 9/11 Museum has been described by the New York Times as "a glass box set at a sharp, dizzy tilt, like a tipping building or a listing ship." It is beside two tree-lined, cascading, sunken water features, set exactly where the twin tower's foundations once stood.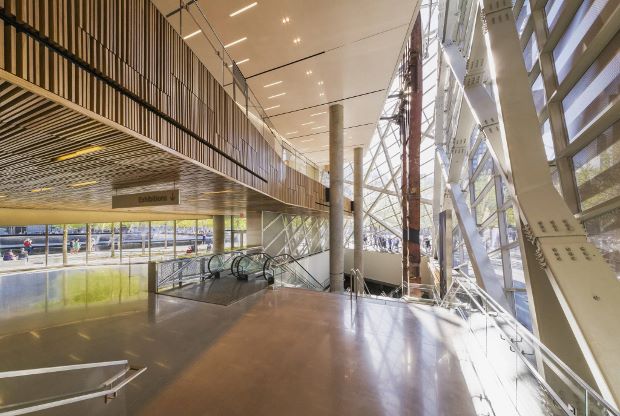 While the angles might bring to mind the early moments of the disaster, the inclusion of two raw structural columns from the fallen buildings, perhaps symbolise what has survived. The ample natural light makes the descent into and return from the museum more gradual, allowing all who visit a palpable "physical and mental transition in the journey from above to below ground."
Monuments like this are always fraught with disagreements, yet it seems, ten years after Snøhetta started this commission, they've made a building befitting both the city and the event. Find out more here. The building will open to the public in a week, on 21 May.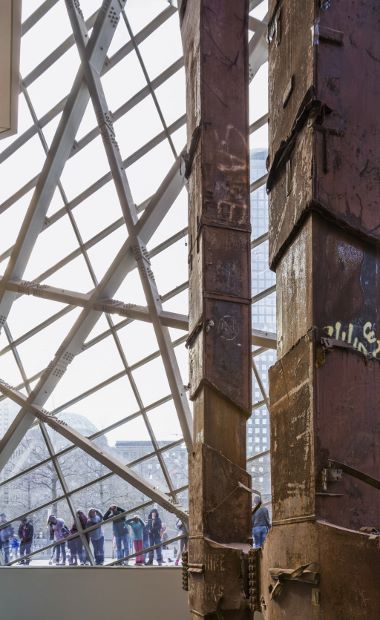 For further insight into architectural developments across the world, download the Phaidon Architecture Travel Guide App and check out The Phaidon Atlas of 21st Century World Architecture in our online store.