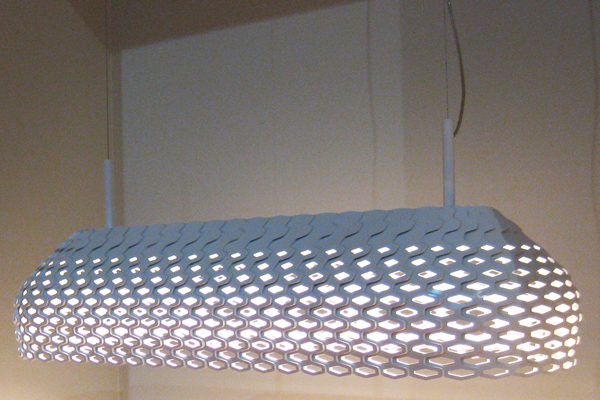 Patricia Urquiola creates Tatou for Flos
Architect turned designer adds Flos to client list that already includes B&B Italia, Alessi, Foscarini and Molteni
There's more to Patricia Urquiola than meets the eye. Born in Oviedo, northern Spain, for many years she's been based in Milan. And, as a graduate of architecture, most of her career has been about products and furniture. But if you're into things rather than buildings, then Italy is the place to be. And it's more than paid off for Urquiola, as her client list reads like a Who's Who of high-end Italian manufacturing: Moroso, B&B Italia, Alessi, Driade, Foscarini and Molteni among others.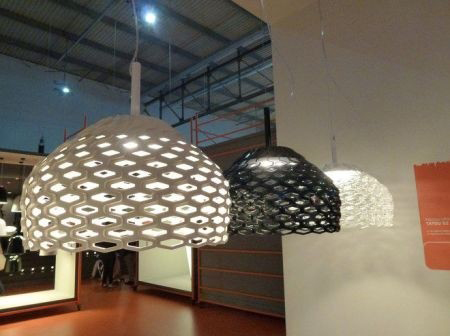 Now, for lighting company Flos's 50th anniversary, she's created Tatou (not to be confused with the equally accomplised actress, Audrey). This family of lamps is about mixing geometrical complexity with top-notch craftsmanship, and the company believes Tatou is "set to become another Flos lighting classic". Maybe a bit early in the day for such predictions with such conviction, but certainly Urquiola's work garners plenty of postive attention. Prices for the collection start at £230 from Flos.
She attended the Faculty of Architecture of the Technical University of Madrid where she graduated in 1989 having done a thesis with Achille Castiglioni. From 1990 to 1992 she was assistant lecturer on the courses held by Achille Castiglioni and Eugenio Bettinelli both at the Politecnico di Milano university and at the E.N.S.C.I. in Paris. You may like to know we have a great Castiglioni book in the store right now.