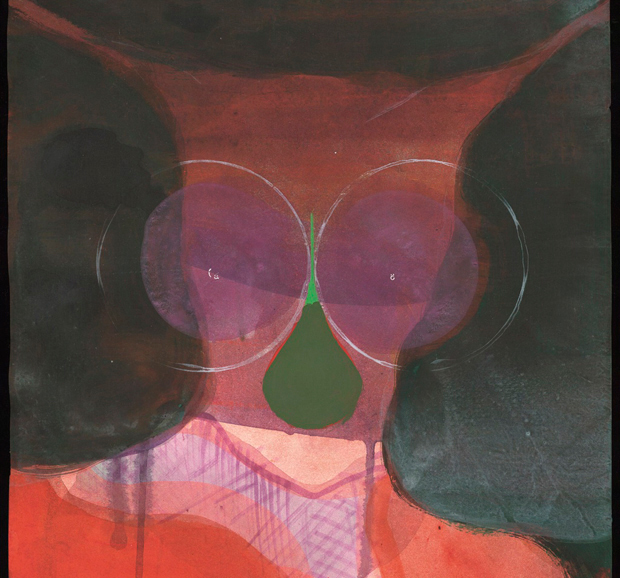 See the dark arts of Gert and Uwe Tobias in London
The Transylvanian-born twins channel European folklore and Russian Suprematism in their London installation
Transylvanian twins Gert and Uwe Tobias only heard of Dracula after they had left their native Romania. The pair were born in 1973 in the mountainous region so closely associated with the blood-sucking undead; yet the Soviet leader Nicolae Ceausescu ruled the country throughout their childhood, and banned all mention of vampires.
It was only after they had settled in Cologne in 1985 that the twins heard of the ghoulish legend. As the critic and editor Colin Perry notes in our new international drawing survey, Vitamin D2, "the disjunction between tradition, myth and modernism embodied in this anecdote is central to the brother's art."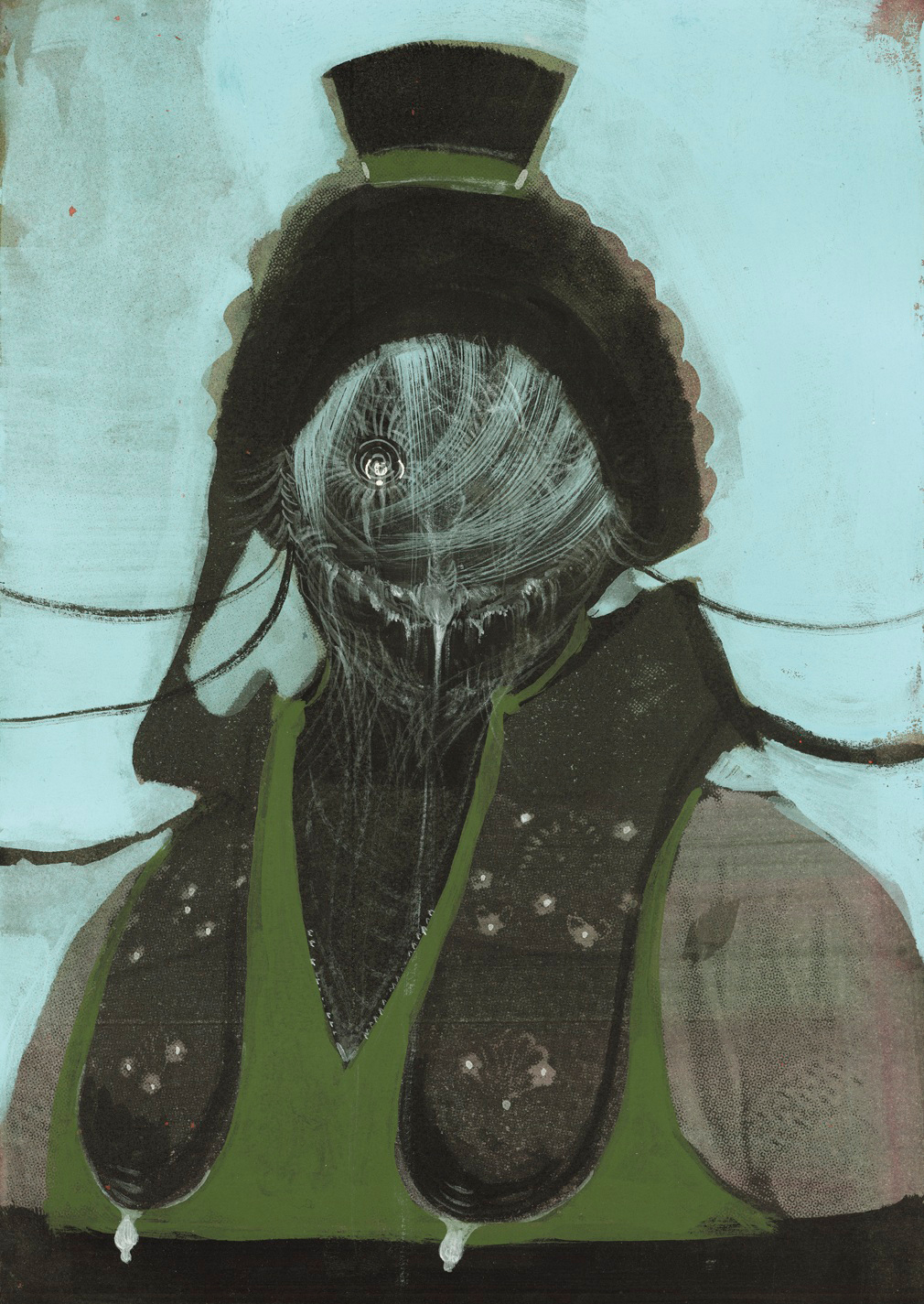 Gert and Uwe are best known for their macabre faces and figures, drawn in such as way as to bring to mind the sinister side of European fairy tales; yet they combine these images with typographic and geometric flourishes, often using typewriter keys, which appear to borrow from the Modernist traditions of El Lissitzky and Jan Tschichold.
Their art, which also includes collage, woodcut and ceramics as well as drawings absorbs "both the sensibility of the Romantic folk tales of the Brothers Grimm and the austere beauty of Russian Suprematism," Perry explains.
Visitors to London's Whitechapel Gallery will be able to take in the Tobais' hot mix of pre and post-Christian Europe, at a specially commissioned installation in Gallery One. The exhibition, which opens today and runs until mid June, will not only encompass the brothers' drawings, but also ceramics.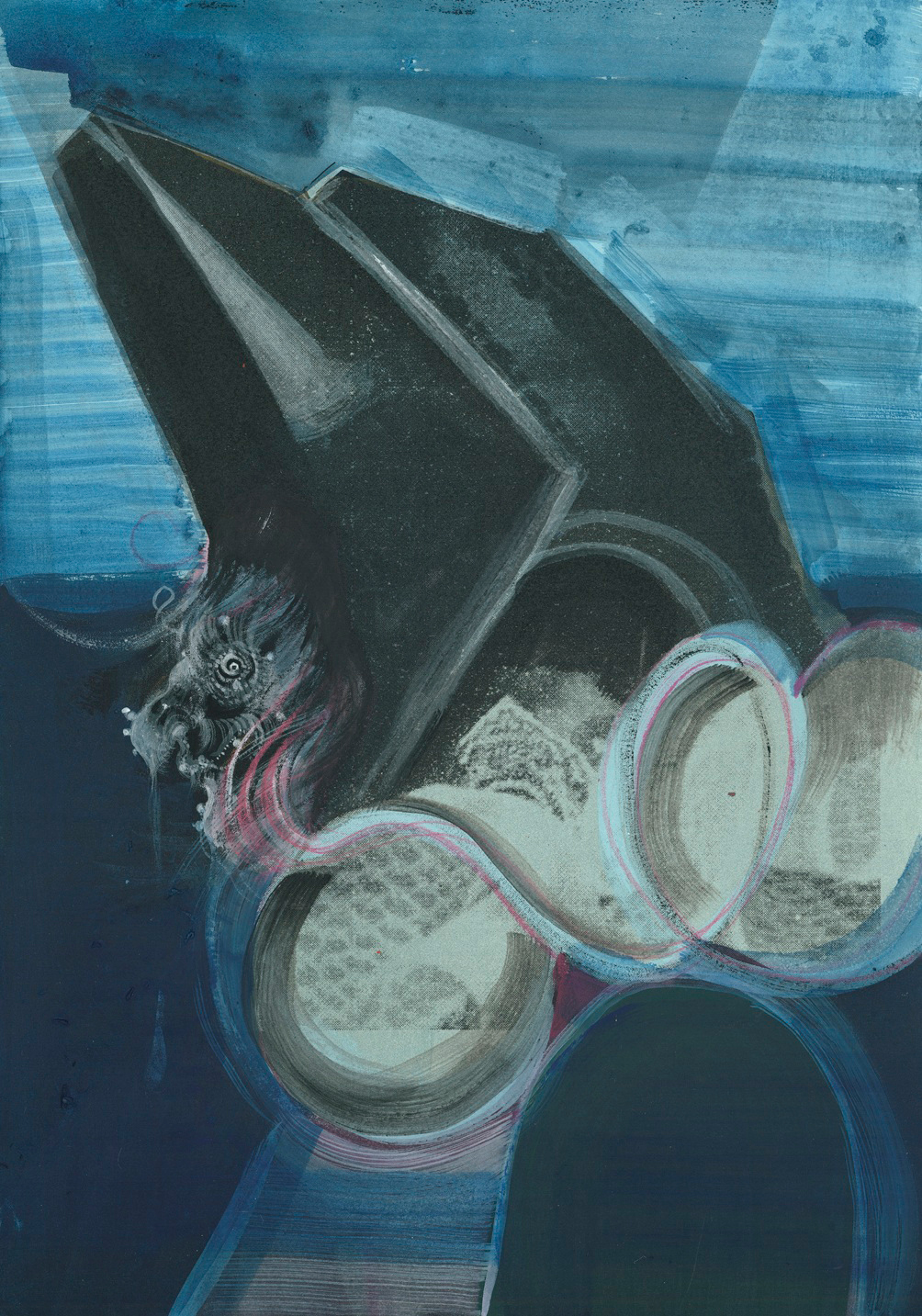 Yet don't expect any simple pottery works. "They take mass produced crockery and add ceramic extrusions and coloured glazes turning an ordinary plate or vase into an expressionistic sculpture," The Whitechapel explains. "Boundaries between craft and fine art, abstract concept and unconscious fantasy, modernity and tradition, dissolve."
A great expression of Europe's dark heritage, then, both ancient and modern. Find out more about the exhibition here. To discover more about Gert and Uwe Tobias work, and how it compares with fellow artists, order Vitamin D2, our global, up-to-the-minute survey of contemporary drawing.