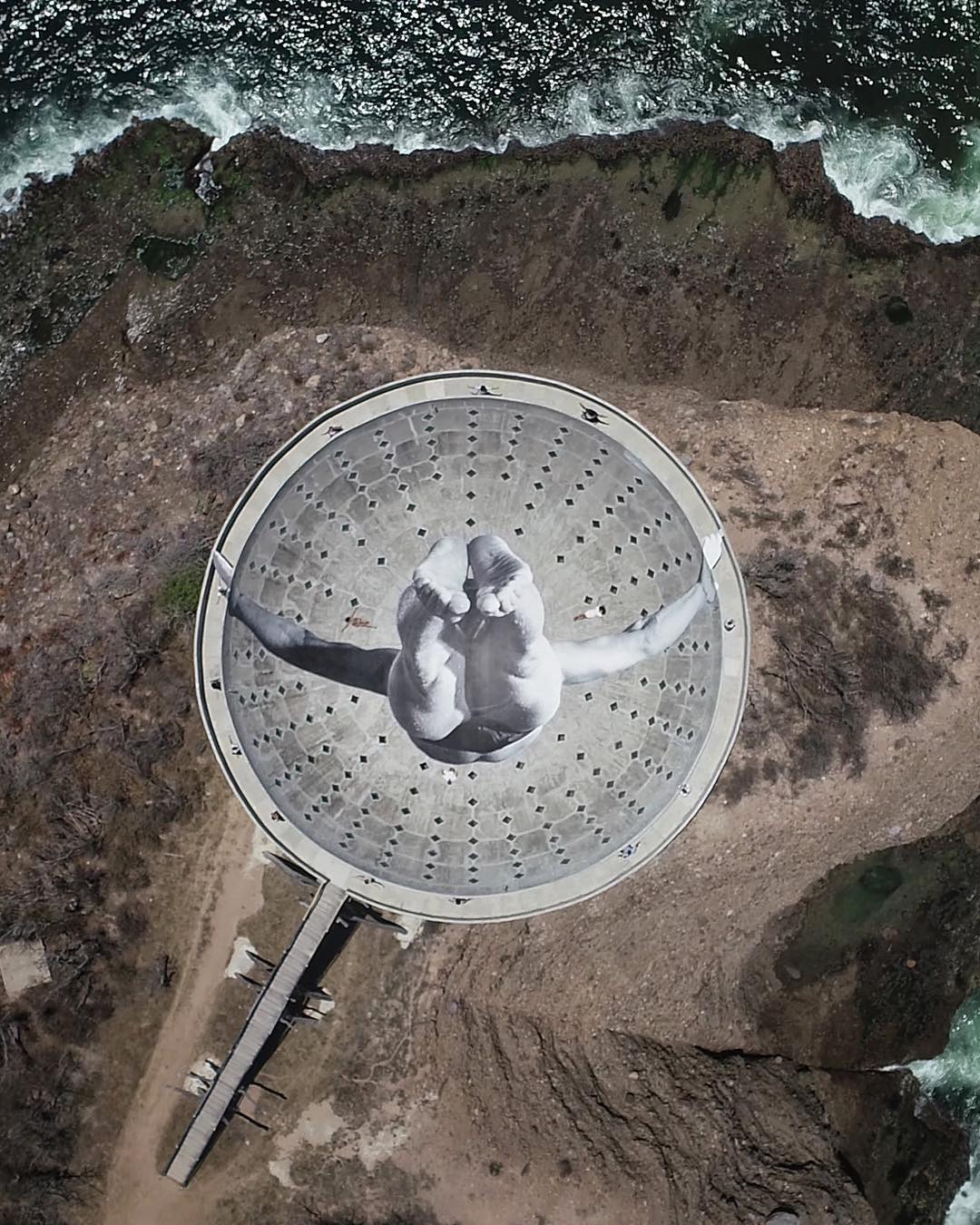 JR just sent this guy to pick up his latest award
Going to Mexico's exclusive Costa Careyes resort any time soon? Then look out for a diver gracing its brutalist folly
The artist, activist and Phaidon author JR just won a prize at the Arte Careyes film festival in Mexico. The award went to his documentary Faces Places, which JR made with the veteran new-wave director Agnès Varda. The movie, shot in rural France, offers a sensitive portrait of the lives of French nationals, airing hopes and fears that are less commonly seen on the big screen.
Unfortunately neither Varda nor JR could make it along to collect their prize at the festival, which is held in the beautiful, remote coastal resort of Costa Careyes in western Mexico.
However, in their place, JR managed to send one of his works of art. The piece (top), is similiar in style to the GIANTS series he installed at the Rio Olympics back in 2016 (below).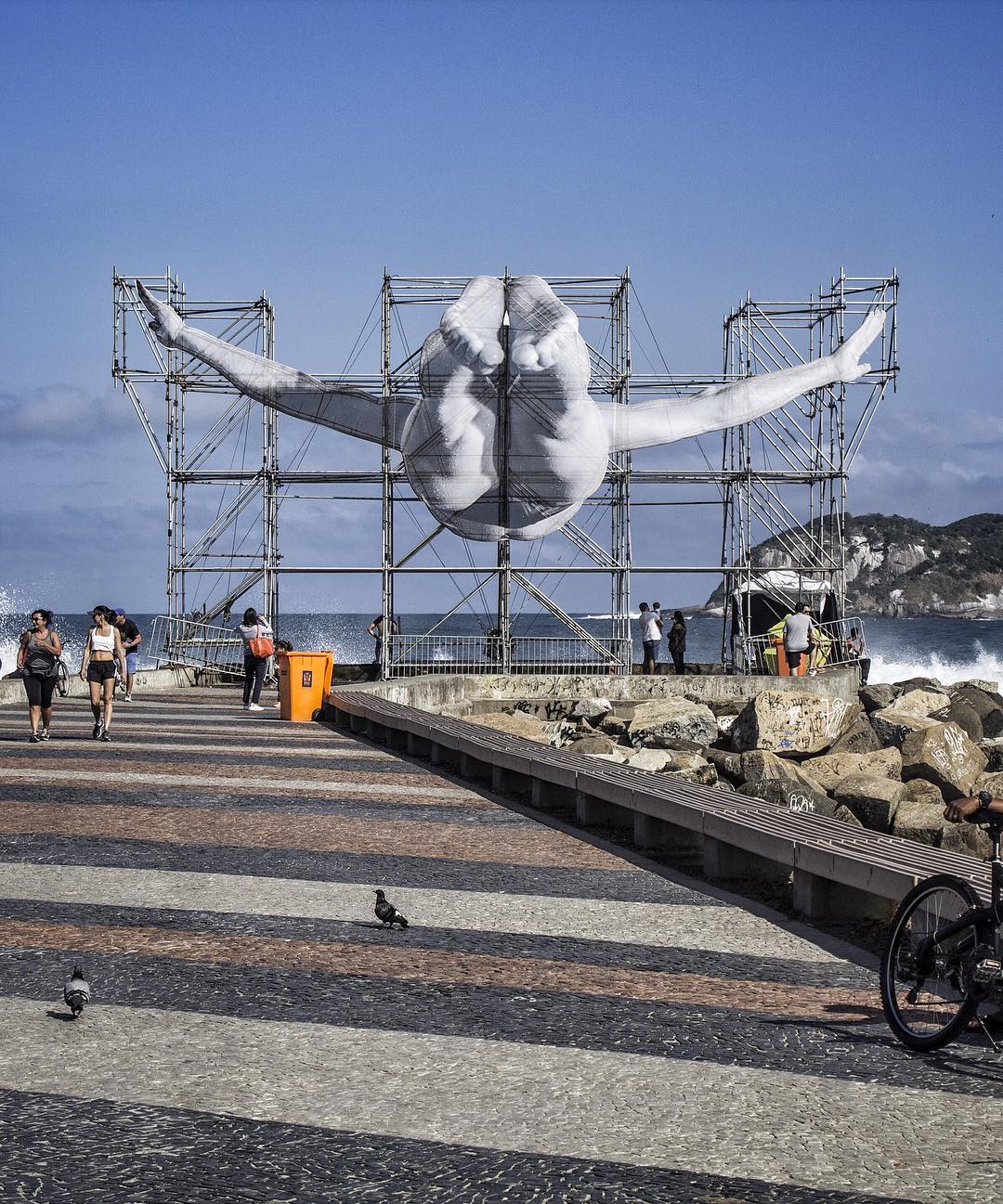 Though we're unable to see the face of this monumental diver- fitted to the seaside resort's brutalist, concrete folly, La Copa del Sol – the installation undoubtedly adds JR's identity to this exlcusive resort.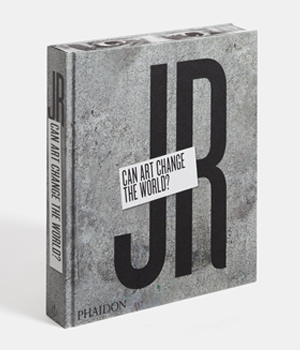 To see many more of his printed-out and pasted-up artworks, order a copy of his book, Can Art Change the World? here.