Five unlikely choices from Art Everywhere US
We look at a few of the less-obvious choices in a poll for America's summer billboard art show
Public votes for a nation's favorite works of art are often quite predictable. Old favorites, like The Lady of Shalott by JM Waterhouse, have topped the polls in Britain. So, it shouldn't surprise us to learn a few days ago that Edward Hopper's Nighthawks was announced as the most popular choice from a selection of 100 paintings put forward for Art Everywhere, America's summer billboard show.
This public celebration of art in the US, places well-known works on billboards, bus shelters and subway posters across the 50 states this August. Five of America's leading art museums, including the Whitney Museum of American Art, the Art Institute of Chicago and the Los Angeles County Museum of Art, put forward 100 works for this summer's display; then the public selected its favourite 58 pieces from the list.
However, Hopper's mid-century classic aside, there are plenty of less-likely choices in the list. Take The Avery Coonley Playhouse: Triptych Window (1912) (above) by Frank Lloyd Wright. This stained-glass window by an architect proved more popular than better-known canvases by Lichtenstein and Ruscha. There's something enormously playful about this image. As Robert McCarter writes in our book, On and By Frank Lloyd Wright, "While living in Oak Park, Wright would bring home gas-filled balloons for his children, then spend hours in the vaulted playroom helping the children arrange the brightly coloured spheres in different patterns by tying them to furniture and playing out their strings to varying length. The coloured glass windows of Wright's Avery Coonley playhouse reflect this hands-on practice."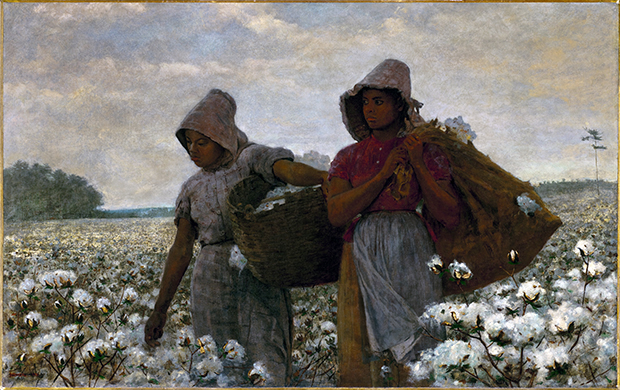 Similarly, a painterly, 19th century scene, reminding us of the sins of the past is hardly likely to win the popular vote, yet The Cotton Pickers (1876) by Winslow Homer also made the cut. It's impressive, as "Homer's women do not appear to be content," writes Randall C Griffin in our book dedicated to the artist, An American Vision. "The painting shows the consequences of failed government policies after the Reconstruction. African Americans in the Southern states had been promised a brighter future, with voting rights and forty acres of free farmland each. But because the South's economy and sense of identity had been so entwined with slavery, those promises were never kept."

Other works appear to be less likely choices, because, while they're beautiful, they're quite uncharacteristic examples of work by a well-known artist. Take Sky Above Clouds IV, (1965) by Georgia O'Keeffe. No flowers or desert scenes here. Indeed, not much in the way of figurative representations. As Randall C Griffin explains again, this time in our Phaidon Focus book, "a flight to New Mexico inspired O'Keeffe to create a series of cloud paintings. Willfully decorative, these works present the clouds as something that should delight and inspire revelation. Several of these late works radially reduce the sky and clouds to vivid gradients and blocks of colour. The series possesses a sense of sublime transcendence and echoes O'Keefe's belief that art should keep the everyday world at bay."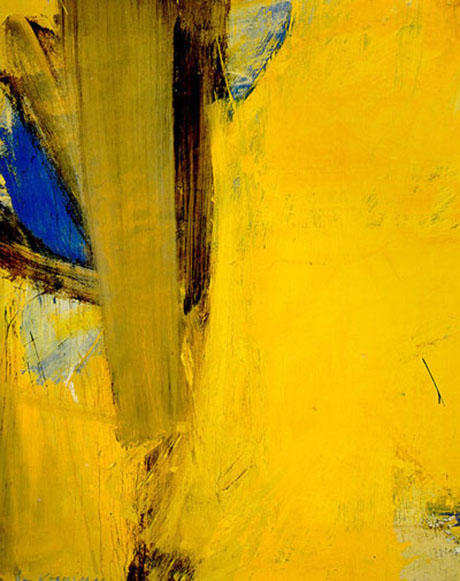 Similarly, there's not much of Willem de Kooning's painterly reworking of strokes in Montauk Highway, (1958), a beautiful tribute to the American highway. As Judith Zilczer explains in our new de Kooning book, A Way of Living: "The pleasure de Kooning found in the seemingly effortless, broad-brushed gesture led to still more sensual abstract landscapes that evoke natural vistas beyond New York City. By the late 1950s, the painter, who never learned to drive, came to enjoy automobile excursions with his friends along the parkways and recently built expressways that carried former city dwellers to the suburban countryside surrounding Manhattan: 'I am here and I like it in New York City, but I love to go out in a car. I'm crazy about weekend drives even if I drive in the middle of the week. I love to be on those highways. And they're really not very pretty, but the big embankments and the shoulders of the roads and the curves are flawless.'"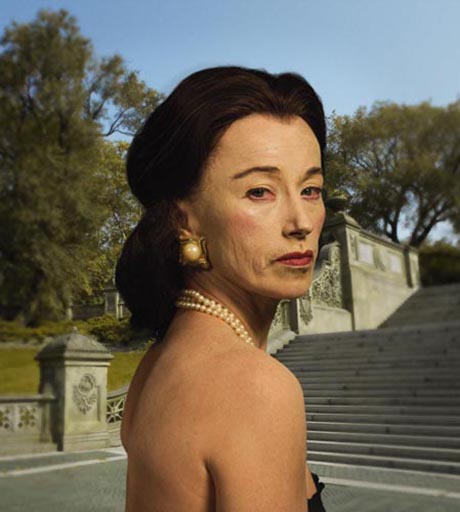 So too, Untitled, (2008) by Cindy Sherman, isn't your typical, pleasant wall work. The photograph is of an older woman, gazing out as if to challenge the viewer. The shot certainly isn't as well-known as Sherman's earlier works, such as Untitled Film Stills (1977-80), yet these Society Portraits, from which this shot is taken, are a strong encapsulation of a more mature sentiment. "Rather than attempting an air of youthful attractiveness," Paul Moorhouse explains in our Phaidon Focus book, "they are preoccupied with their own status and sophistication as the means of preserving personal and social credibility. The wives of powerful men - financiers, politicians and lawyers - they must cut a figure in a pressured world of competitive public achievement."
See the full choice of pictures here. For more on Frank Lloyd Wright, consider our books; for more on Winslow Homer, buy our monograph; for greater insight into Georgia O'Keeffe get our Phaidon Focus book; for a richer grasp of Willem de Kooning, buy our great new monograph, and for a peerless overview of Cindy Sherman, it's this succinct volume.