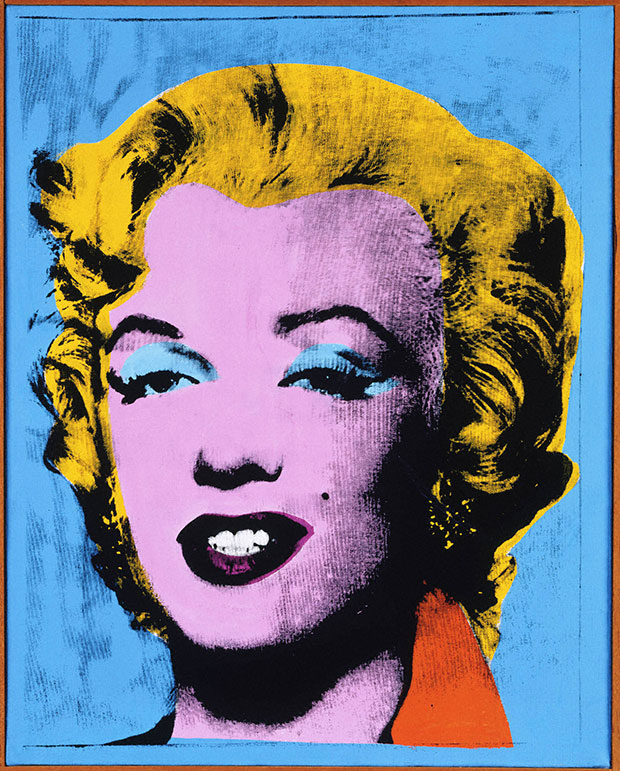 How Warhol turned Marilyn Monroe into a star
Following her suicide in 1962 Andy's image of Monroe effectively made his reputation - and revived hers
When Marilyn Monroe committed suicide on 5 August 1962, a fading star at the end of a chequered career, Andy Warhol the artist who would ultimately craft her into an idol, was edging increasingly closer to a new phase of commercial painting.
Seeking to replicate the appearance of commercial products in his paintings, during the summer of 1962 Warhol pushed his exploration of reproductive techniques to include rubber stamps, stencil and silkscreens. He learned from his printer about the photo transfer silkscreen. And returning to his childhood fascination with celebrity photos and his commercial art technique of using photo cuttings, he had begun experiments in photo-transfer silkscreening with images of movie stars.
Recognizing the confluence of celebrity and tragedy in the unique event of Marilyn's death, Warhol embarked on his largest series so far, creating literally thousands of paintings and prints of Marilyn, that would establish his critical and popular success as an artist.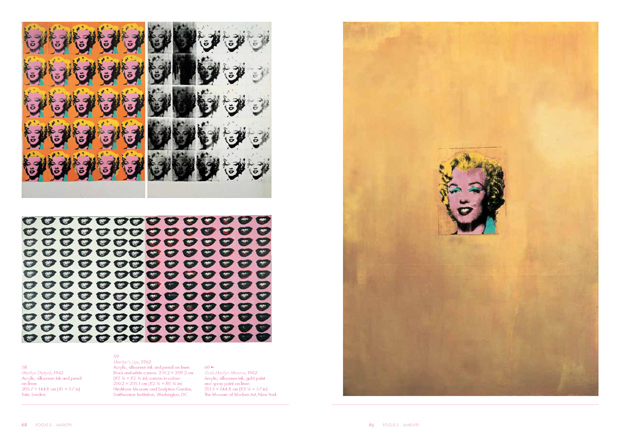 While Campbell's Soup Can may remain Andy's signature image, his Marilyn paintings epitomise his obsession with celebrity, beauty and death. Indeed, Warhol had now found the medium that best suited his ambition to mirror mass culture icons and products, and he moved into two signature bodies of work; the disasters and the celebrities. Both of these subjects were realized in the portraits of Marilyn.
Warhol had assembled a huge collection of publicity photos of the silver screen sex symbol, selecting one as the source material for his silkscreens. In this series the artist developed the silkscreen process that he would perfect over the ensuing decades. Contrary to expectations, Warhol would paint the canvas in a variety of colours and then screen the image of Marilyn on top. The misregistration of the painting and the screenprint created a dynamic surface that he enhanced with a broad, spectrum of colours. The act of printing and painting in multiple variations shows Warhol playing with typical commercial art processes in order to explore the range of graphic possibilities in an image.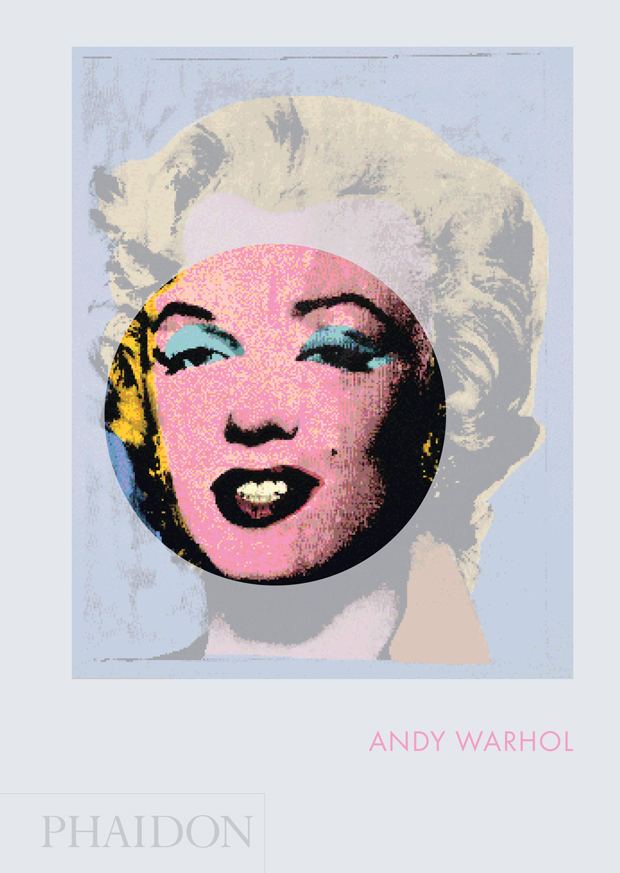 In the his canvases of Marilyn, Warhol demonstrated his extraordinary sense of colour, introducing metallic paints and day-glow colours, and beginning to explore the brilliant colours that would electrify his subsequent Pop paintings. But more significantly, with Marilyn, he co-opted the photographic means of mass communication and captured the public gaze with an icon of contemporary culture that appealed to our most base emotion: fame, lust and sense of mortality. By isolating her sensuous lips into a frieze, he crystallized her sex symbol appeal.
Marilyn was the centrepiece of Warhol's solo exhibition at the Stable Gallery in November 1962, Gold Marilyn Monroe, a memorial to the recently deceased celebrity, greet visitor at the entrance to the show. On the heels of 'The New Realists' exhibition that had opened one week earlier, this show was an instant hit and Marilyn was the leading star. The architect Philip Johnson bought the painting and donated it to The Museum of Modern Art, New York, launching Warhol on a successful career as an artist. It has also been argued that Warhol crafted Marilyn into an idol. At this point in her film career, she was a fading star. The popularity and proliferation of Warhol's image of Marilyn revived her reputation as well as assuring the ascendancy of Warhol as a Pop star. Check out our numerous Andy Warhol books in the store.