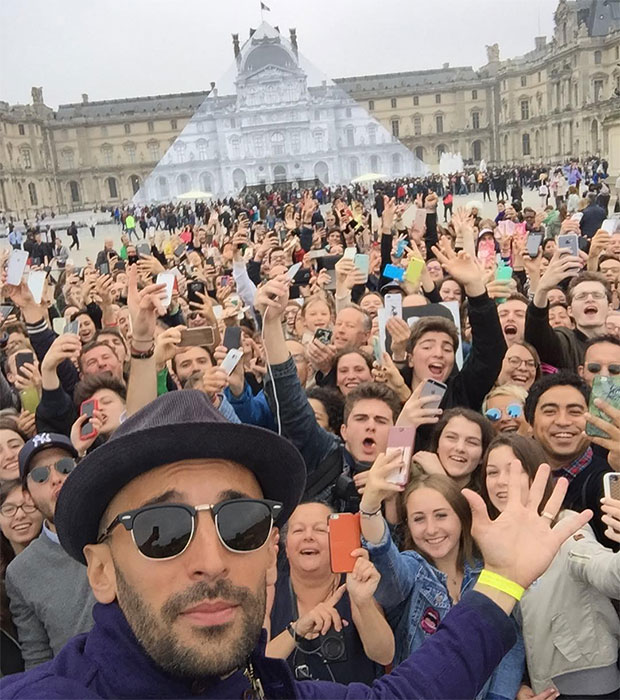 What happened at JR's Louvre takeover
An all-night concert and a Greco-Roman breakfast both featured in the artist's 24-hour Parisian extravaganza
How does a place like the Louvre accommodate an artist like JR? After all, he was until recently better known for pasting his pictures up in the streets, rather than inside galleries.
The Parisian institution responded by giving the French 'photograffeur' free rein of its museum, enabling JR to paste-up a trompe l'oeil-style panoramic picture on to the side of its glass pyramid, and stage a full day's worth of events in and around the Louvre.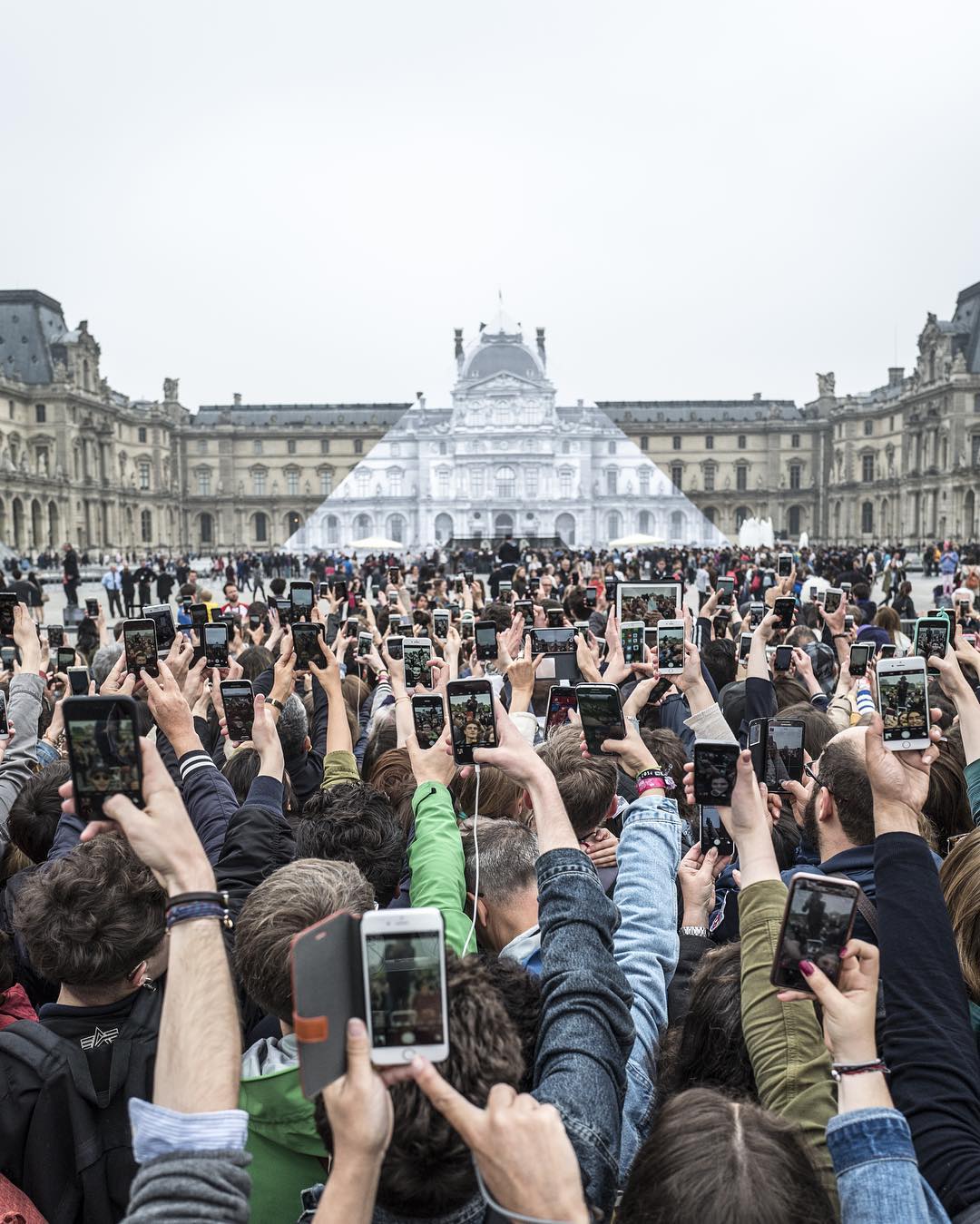 That 24-hour takeover, JR au Louvre, began on Saturday in the Louvre's auditorium at 3pm with a master class from JR himself, moderated by Sam Stourdzé, director of the Rencontres d'Arles.
This was followed by a discussion about creating art in the public space. JR was in dialogue fellow artists Daniel Buren and Felice Varini, and philosopher Peter Sloterdijk, with Fabrice Bousteau, managing editor of Beaux Arts magazine, serving as chair.
At 7pm there was a special screening of "Faces, Faces," an unfinished film the artist has been making with the veteran French New Wave director Agnès Varda in southern France.
The star magician Yann Frisch put in an appearance at 9pm, staging a show in the museum's private rooms. There were also night tours of museum and, at half-past midnight, the German pianist and the Icelandic composer Ólafur Arnalds began a mammoth six-hour concert, playing inside the Louvre Pyramid until day break.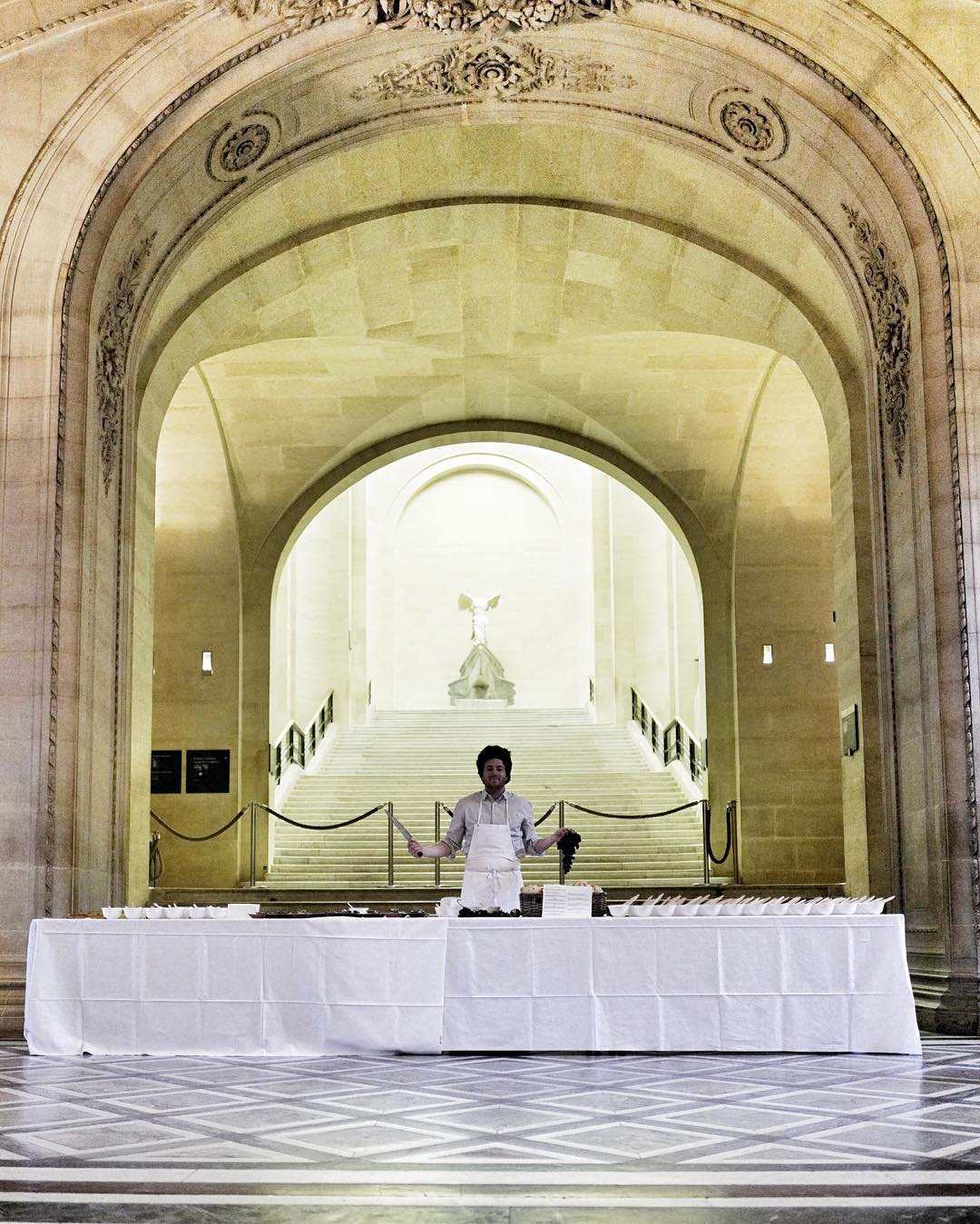 Breakfast was served on Sunday morning by chef Jean Imbert, who oversaw a Greco-Roman inspired meal, beside the classical marble sculpture The Victory of Samothrace.
Then, at 9:30am, JR hosted a workshop for the museum's visitors, before rounding things off with an outdoor performance beside the well-known Chinese performance artist Liu Bolin, wherein the pair of them tried to blend into the pyramid paste-up. Nice try JR, but we think you're always going to stand out from the crowd.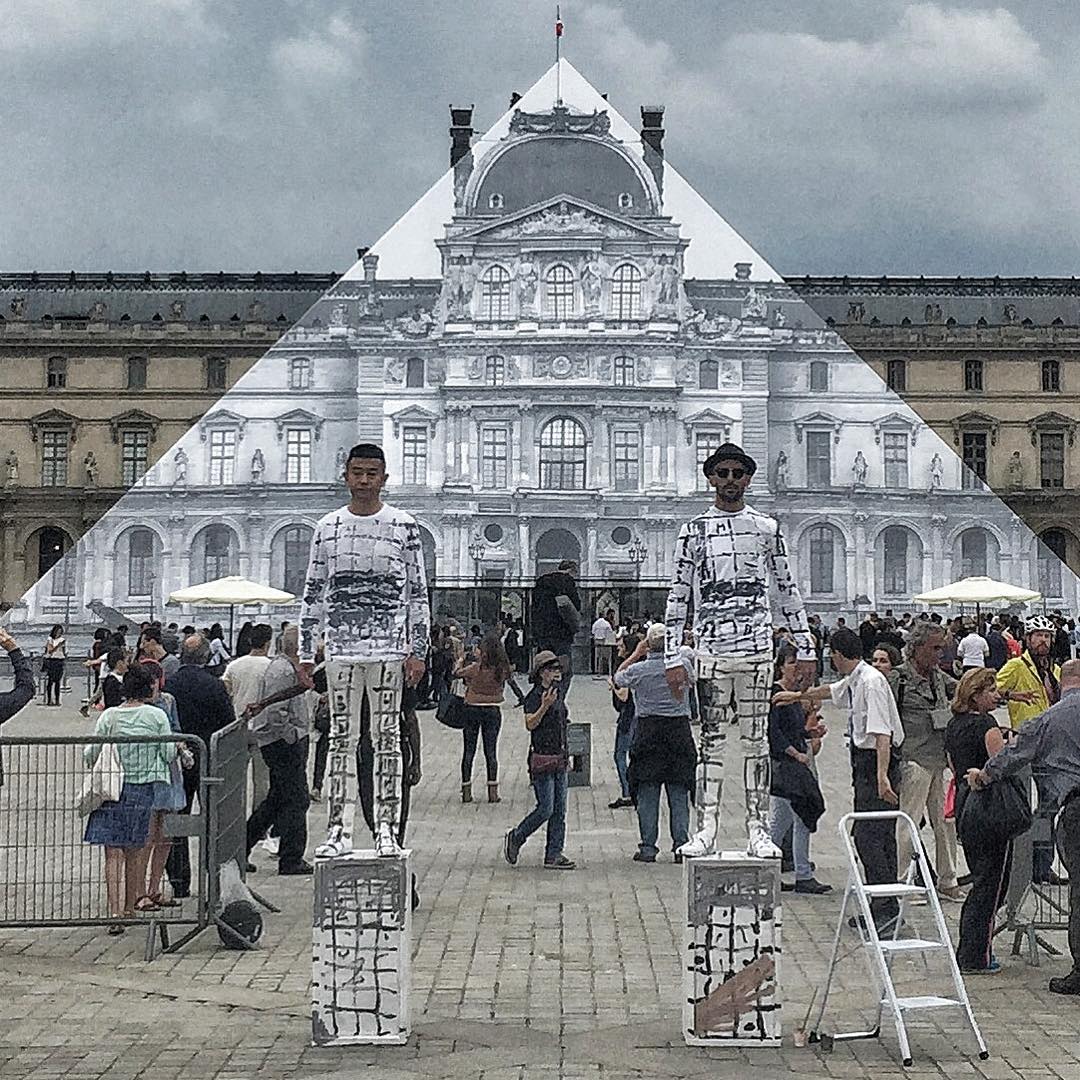 Missed it all? Well, you can take in plenty of pictures from JR's Louvre takeover via his Instagram, and for a deeper understanding of this important artist, buy a copy of JR: Can Art Change The World?, here.