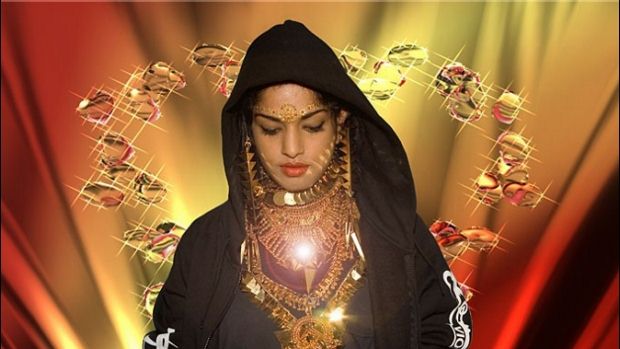 M.I.A. opens India's first biennale
The British-Tamil singer inaugurates India's largest international contemporary art event
She may have found fame as singer and rapper M.I.A., but 37-year-old Mathangi Maya Arulpragasam trained as a visual artist at Central St Martins, and exhibited paintings long before she released her debut album in 2005. So it's perhaps fitting that she opened The Kochi-Muziris Biennale 2012 last night with a concert in Fort Kochi parade ground.
The biennale, which takes place in two coastal cities in the Indian state of Kerala over the next three months, is the first of its kind in the country and is, so the organisers claim, the largest international art event to ever be held in India.
Half of the 80 or so participating artists come from overseas, and the event should go some way towards dispelling the impression that India's contemporary arts scene lags behind than those of other emerging economies.
"The hope is that it will become a hub to launch a discourse on art," local artist and co-curator Riyas Komu, told The Wall Street Journal. Works by Ai Weiwei, Brazilian sculptor Ernesto Neto, German painter Eberhard Havekost and Dutch visual artist Jonas Staal, will all form part of the event, which takes place in both Kochi, the region's economic centre, and nieghbouring Muziris, an ancient port.
M.I.A. told the The Hindu newspaper beforehand that she'd been dreading the performance. "It's more nerve wracking than singing along with Madonna," she said, referring to her 2012 Superbowl concert. She also discusses her new-found interest in Hindu gods, including her namesake, Mathangi, goddess of speech, music knowledge and the arts. "It is a coincidence that Mathangi is the Goddess of music and the spoken word, which can be rap," she observes.
Additionally, M.I.A. holds forth on India's future within the art world, as well as her own ambitions. Take a look this video interview, commissioned by the biennale, wherein she describes how she thought it was the right time for India to open up to the art world. For more on the kind of work involved, consider both our Ai Weiwei monograph – the first of its kind – as well as our book, Defining Contemporary Art, which offers a broad overview of the past 25 years in 200 pivotal works. And check out our piece on Super Hybridity which references M.I.A.'s pivotal 2010 video, Born Free.