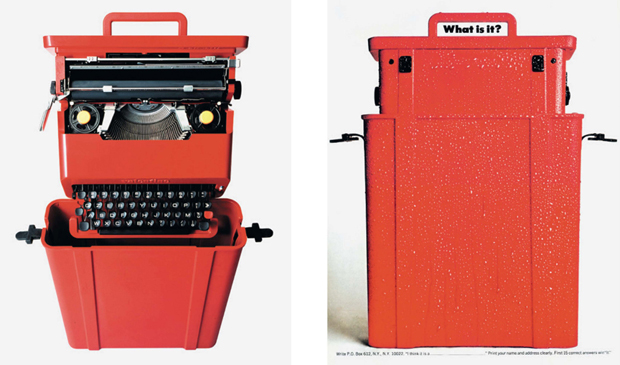 How Ettore Sottsass made the typewriter sexy
On the 99th anniversary of his birth, learn how the designer put art, sex and self-expression into office machinery
Today, we use of keyboards of one sort or another even in the most intimate situations. Whether texting on the beach, googling in bed, or tweeting in restaurants, almost nobody regards a set of QWERTY keys or icons as a preserve of the office environment. However, a little under half a century ago, it took a true design radical to suggest that these lettered keys might one day be valued by poets and artists, on the move, in peripatetic conditions, and that a new kind of typewriter could even be regarded as, well, sexy.
That designer was Ettore Sottsass, father of the Memphis design collective, who was born on this day 99 years ago, on 14 September 1917. And that keyboard belonged to the much loved and influential, though commercially unsuccessful Valentine typewriter, which he created for Olivetti towards the end of the 1960s. Here's how the Design Museum's director Deyan Sudjic describes its creation in our book, Ettore Sottsass and the Poetry of Things.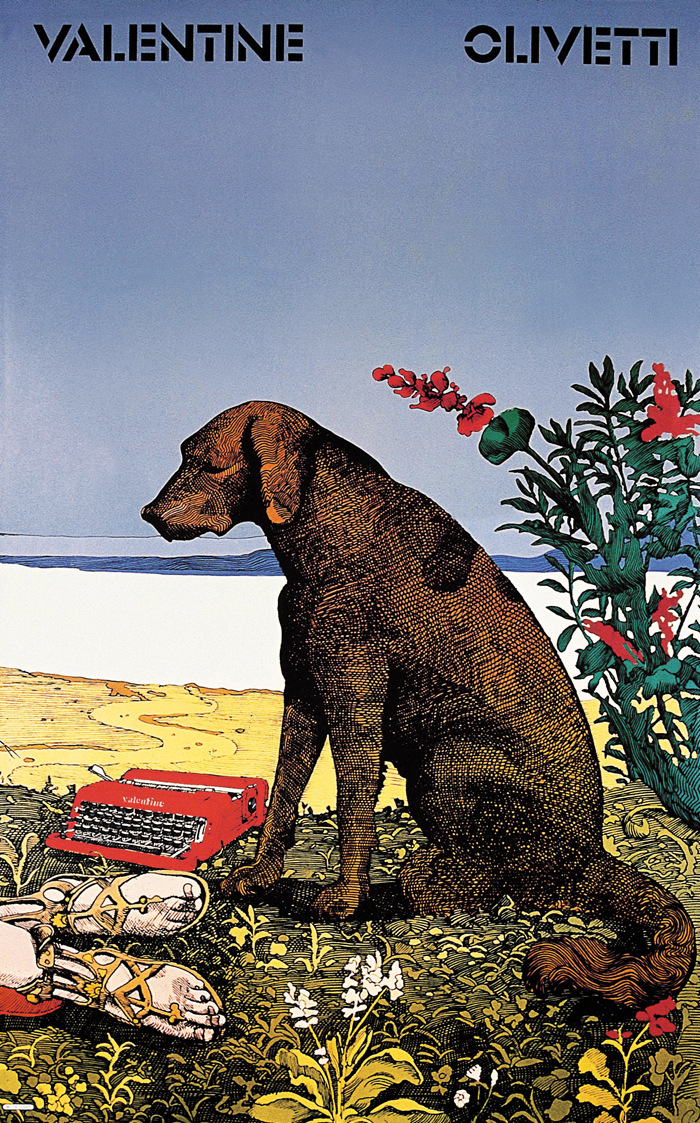 "In the revolutionary year of 1968, when Sottsass convinced Olivetti to manufacture a portable typewriter with a bright red body, named the 'Valentine', he suggested that this was a machine that was designed to keep poets company on lonely weekends in the country.
"Perry King, Sottsass's English assistant who worked with him on the design of the machine, has suggested that the decision to embellish each typewriter spool with an orange plastic lid, with a circular tip at its centre, was intended to be a suggestion of a nipple, contrasting in colour with the body of the machine in the manner of one of Tom Wesselmann's Great American Nudes.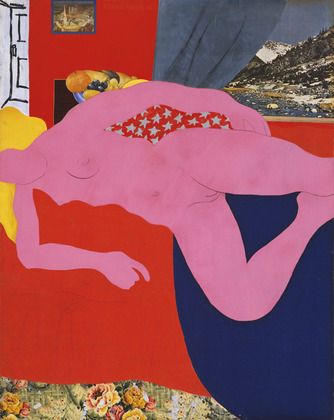 It's a reference that is just subliminal enough not to be offensive. What makes the Valentine such a fascinating object, even now, two or three decades after the digital explosion that has made all typewriters as arcane and technologically redundant as a wind-up gramophone, is that it was one of the first examples of a machine given shape by a designer driven by an understanding of the emotional nature of the relationship between people and the things that they use in daily life."
Indeed, despite its apparent commercial failure, Sudjic detects the Valentine's influence in one of the world's most successful companies.
"In one respect it also provided a precedent that was followed many years later by Apple, which suddenly transformed the desktop computer in a similar way. Using a mix of transparent plastic and acid-sharp citrus colours - memorably described by Steve Jobs as delicious enough to lick - the iMac created a new model for the computer, one that signaled that it was playful, knowing and sensuous, rather than technocratic and businesslike."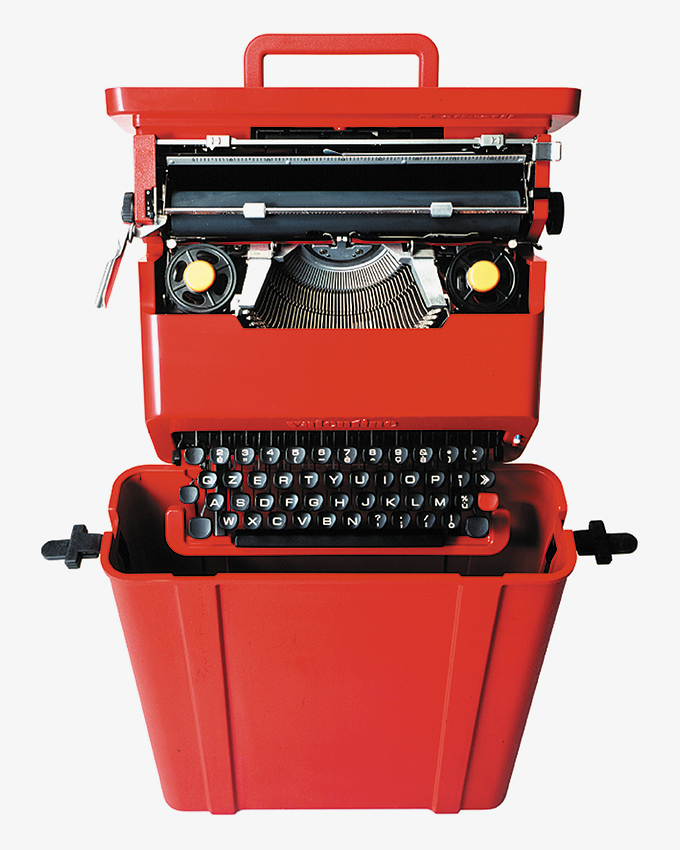 We might not think of the average Apple customer as a lonely poet tapping away in the country, yet the notion that information technology, even at its most basic, could be bright, sexy, youthful and aspirational, was first expressed in the Valentine, and is still employed today by both Apple's creators and many others around the world. And for that we should thanks Sottsass and his sensuous machine.
To learn more about this incredible designer order a copy of Ettore Sottsass and the Poetry of Things and also consider our comprehensive Sottsass monograph, here.