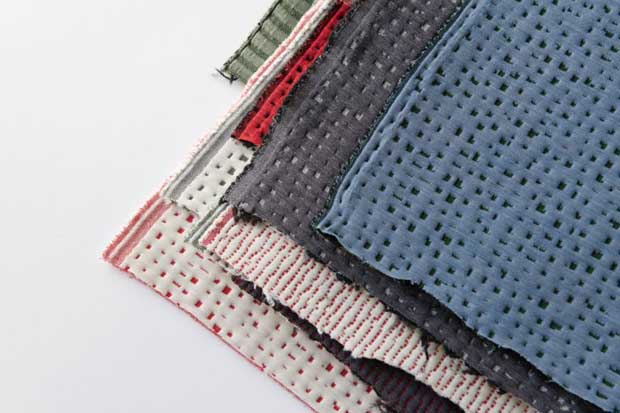 Bouroullec brothers get touchy feely
French design duo unveil first fabric collection with Kvadrat at upcoming Milan Design Week
Not content with covering the floor, coming up with the seating arrangements and creating and diffusing the light via lamp and blind; Ronan and Erwan Bouroullec have now set their sights on addressing the most tactile elements of your living space.
In association with the Danish textile manufacturer Kvadrat, the French design duo are set to introduce a new range of fabrics at the Milan Furniture Fair next month.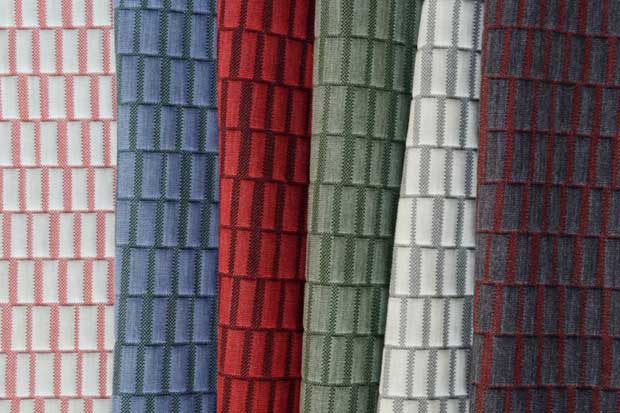 You may remember that the brothers collaborated with Kvadrat on the Textile Fields installation at the V&A Museum a couple of years back. However, despite the long term association, the new series of three fabrics will be the first they've made available commercially.
Canal, Moraine and Gravel are three collections of 3D knitted and stretch upholstery fabric. According to the brothers, the fabrics are constructed using a double jersey knit made from a front and back layer that reveals elements of the internal structure. The result, as you can see from their photos, results in a new surface of slightly quilted fabric.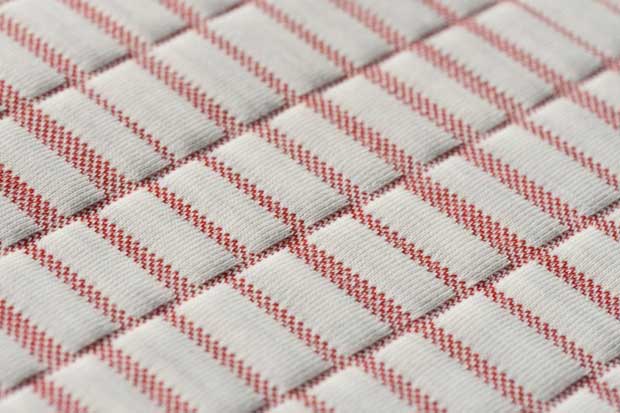 The brothers say it "combines the stretch flexibility and firmness necessary to upholster a wide variety of shapes with the possibility of less points of stitching."
"At the beginning of our research there was a fascination for the structural traits of textiles that, observed under a magnifying glass, can be interpreted like a lattice of threads, building marvellous architectures," they say.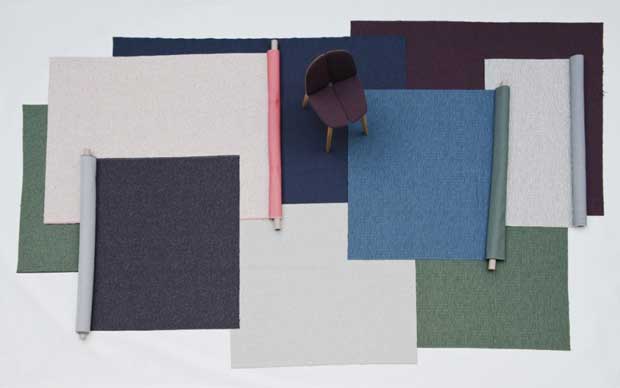 The knitted front layer of the textiles is made from fine melange wool and polyester yarns, which combines dark and light fibres. This, according to the brothers, "ensures that they have a sensuous touch and feature a rich play of warm, delicate and irregular colour nuances. The knitted back layer is made from unicoloured polyester yarns, in accent colours. These provide firmness and structure."
You can learn more about the new range over at the brothers' site and when you've done that check out their book Works in the store or read more Bouroullec Brothers stories on Phaidon.com