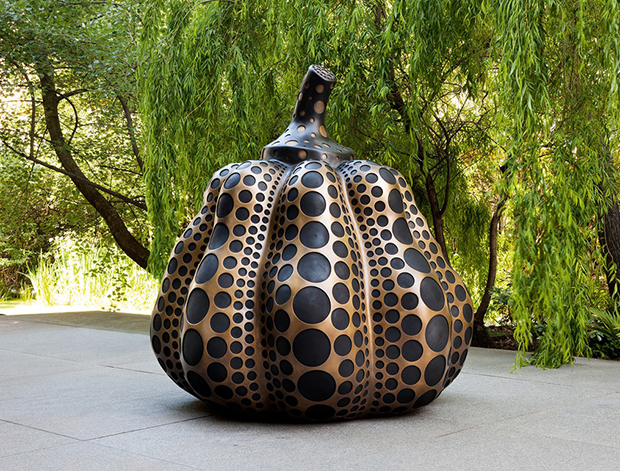 Yayoi Kusama: from fried onions to pumpkins
On the eve of her new show, the artist describes her more humble years in 1960s New York City
Was Yayoi Kusama born into privilege? Yes, as she explains to Damien Hirst in an interview reproduced in our monograph, "I came from a rich background. My parents wanted me to marry a wealthy man rather than go through the hardships in the United States."
She's also rich today; despite having lived within the confines of a Japanese psychiatric hospital for the past few decades, last year Bloomberg estimated that she was the world's top-selling contemporary female artist.
However, between the early privilege and the later wealth lay hard times, as she explains to the Telegraph's Sophie Knight, in an interview published in anticipation of her forthcoming London exhibition at the Victoria Miro Gallery.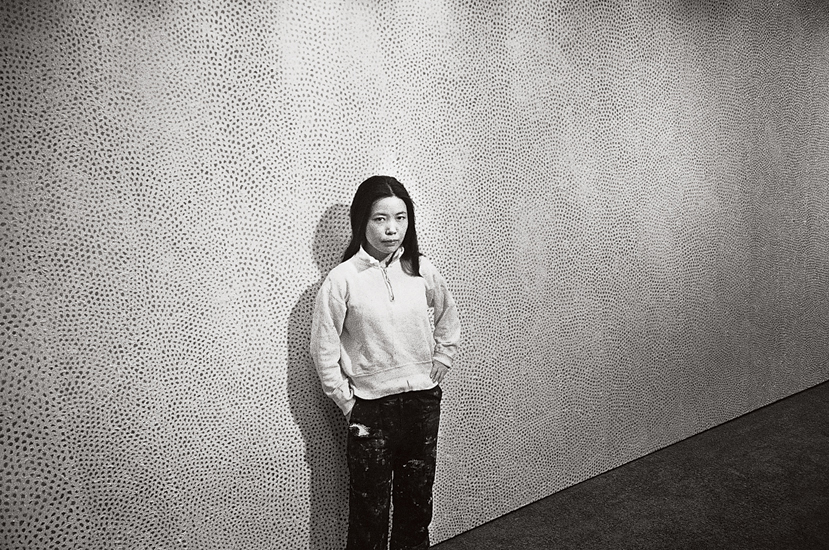 Kusama travelled from Tokyo to New York in 1958, having corresponded with the painter Georgia O'Keeffe, who cautioned the younger artist that New York was a tough city. O'Keeffe's words proved prophetic during those initial years in NYC, Knight writes: "too poor to afford heating, [Kusama] shivered her way through the winters in her kimono, frying endless batches of onions and potatoes, the only food she could afford."
Intriguingly, Kusama had funds, but, as she says in our monograph interview, "I had a hard time due to the restrictions placed on foreign exchange by the Japanese government. I even sold my furisode [long-sleeved kimonos with sumptuous designs]. Georgia O'Keeffe was so worried that she invited me to come to her place, offering to take care of me. But I remained in New York, in a studio with broken window at the junction of Broadway and 12th Street."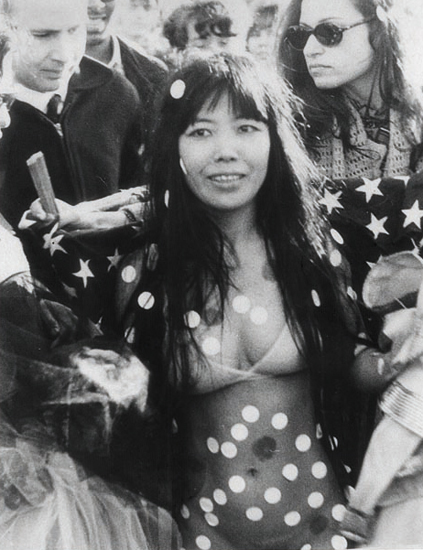 Her tenacity paid off. From these bleak beginnings, she went on to find many likeminded friends within New York's artistic community, creating fantastic dotted paintings and sculptures, staging nude happenings and protests, and befriending Donald Judd and On Kawara, as well as striking up a romantic relationship with fellow artist, Joseph Cornell. It was only on Cornell's death, in 1972, that Kusama's mental health – which had been finely poised since childhood – declined further, prompting her return to Japan.
Around this time she began making the kind of pumpkin-themed works that feature in this new show. The knobbly works might look otherworldly, yet they can be understood as a kind of down-to-earth therapy for Kusama, who needed some robust reinforcement.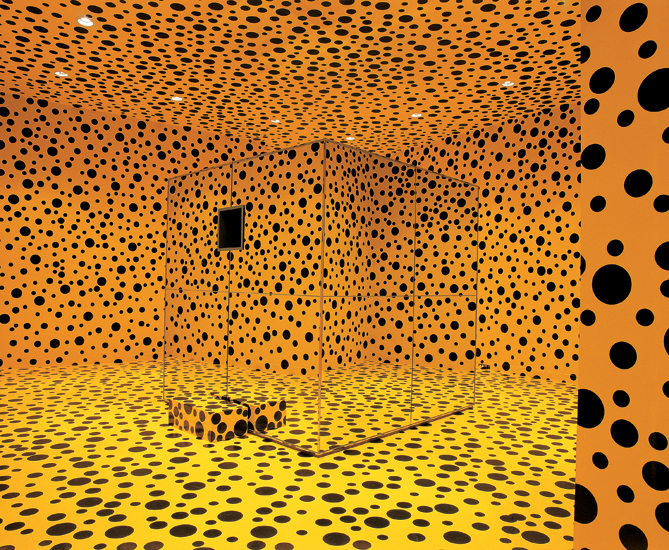 The 85-year-old artist, as the gallery explains, has described these works as a form of self-portraiture. She admires pumpkins for their hardiness and everyday quality, as well as for their unique and pleasing physical qualities. Kusama herself has written: "'Pumpkin head' was an epithet used to disparage ugly, ignorant men, and the phrase 'Put eyes and a nose on a pumpkin' evoked a pudgy and unattractive woman. It seems that pumpkins do not inspire much respect. But I was enchanted by their charming and winsome form. What appealed to me most was the pumpkin's generous unpretentiousness. That and its solid spiritual base."
For more on the new exhibition, which opens 16 September at Victoria Miro's Wharf Road gallery and and features a new series of paintings as well as new pumpkin sculptures, go here. For a richer understanding of the artist's life and work, check out our monograph with her.