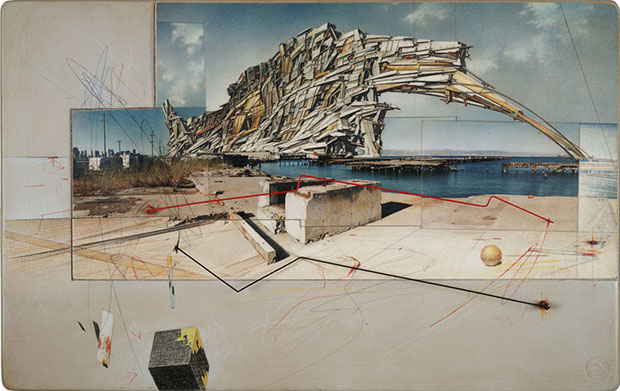 Lebbeus Woods' high-concept architecture in NYC
The late, great American architect, best known for his work on paper, gets a retrospective at the Drawing Center
The American architect, artist and master draughtsman Lebbeus Woods (1940 – 2012) was an experimentalist extraordinaire, and a great influence on his fellow practitioners. Operating on the fringes of his field, Woods mixed teaching, exhibiting and exploring the built form, showing more interest in the conceptual works than fully realised buildings.
After a spell in the mid-1960s working for the Finnish American architect and industrial designer Eero Saarinen, and then in his own practice, he focused on conceptual projects from 1976. And it is these sometimes abstract, sometimes figurative line drawings that he is remembered for.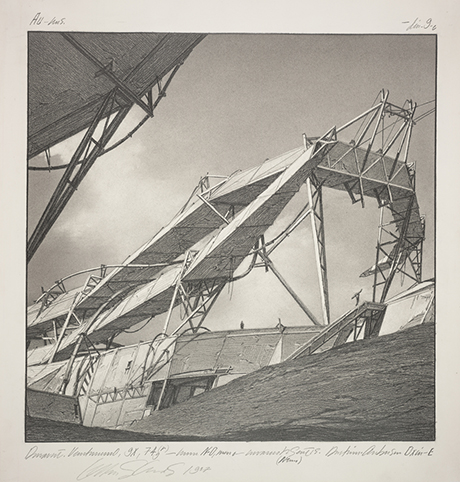 More than 100 of these works are on show from 17 April to 15 June in New York City, Michigan-born Woods' adopted home. The retrospective, Lebbeus Woods, Architect, is transferring from the San Francisco Museum of Modern Art to the Drawing Center, which is the only not-for-profit fine arts institution in the country to focus solely on the exhibition of drawings.
"Woods's architecture was in dialogue with his architectural contemporaries, his students, and with anyone inhabiting the built environment," says SFMOMA curator Jennifer Dunlop Fletcher. His oeuvre often explored the themes of architecture's ability to transform, resist and free the collective and the individual, according to the Drawing Center.
Schemes addressing war-damaged cities like Zagreb and Sarajevo, or environments damaged by natural events such as San Francisco will be featured. Look out for his 1995 San Francisco Project: Inhabiting the Quake, Quake City. Woods once wrote, "In my work, architecture is meant to embody an ideal of thought and action, informed by comprehensive knowledge of the physical world."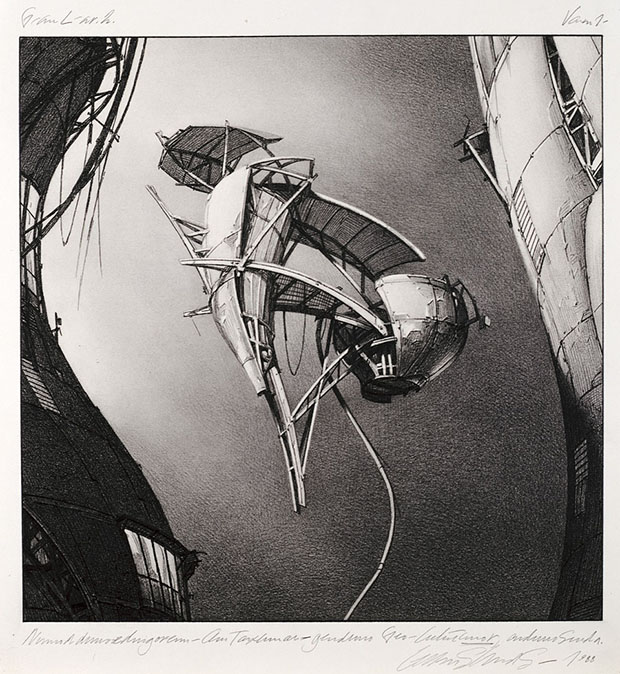 To gain greater insight into those thoughts and that knowledge, visit the show on 29 May, when the film Lebbeus Woods and Steven Holl: The Practice of Architecture will be screened, followed by a conversation with Holl himself.
Find out more here; for more on Eero Saarinen consider our great monograph, for more on contemporary building, please take a look at The Phaidon Atlas of 21st Century Architecture and the Phaidon Architecture Travel Guide App. Finally, find out more about our new Online Atlas website here.