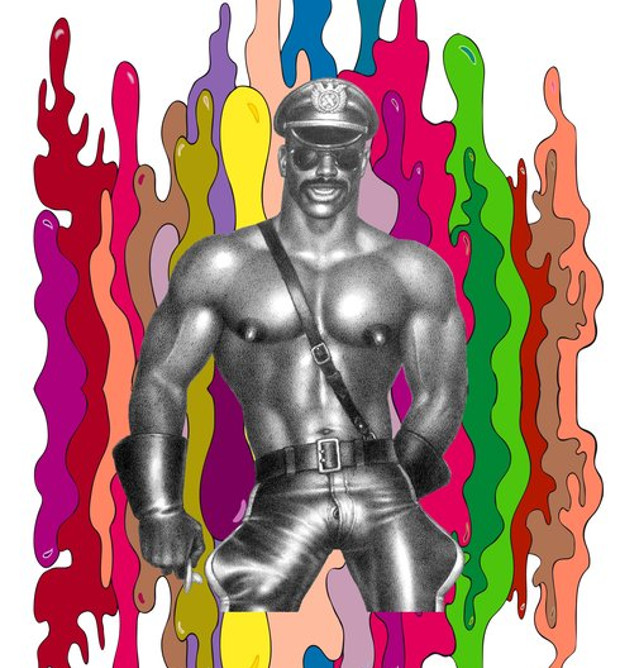 Tom of Finland and assume vivid astro focus - Affordable on Artspace
braxas ventriloquists animal fetishists is a collaboration between the artist duo and the Tom of Finland estate
There can't be many artists who have moved from the clandestine world of male physique magazines into the hallowed spaces of the gallery world. There again, there aren't many artists quite like Tom of Finland.
Although the Finnish artist, real name Touko Valio Laaksonen, began his career as an anonymous erotic illustrator, as Richard Meyer notes in our book Art & Queer Culture, "Tom's work went on to become, arguably, the most popular homoerotic illustrations of the later twentieth century which popularized the 'frankly macho style' of post-Stonewall gay culture."
The digital collage above is an unprecedented collaboration between the contemporary artist duo, Eli Sudbrack and Christophe Hamaide Pierson - who work under the name assume vivid astro focus - and the Tom of Finland Foundation. Sudbrack and Pierson were given access to the Tom of Finland archive to morph the influential artist's body of work with their visual language and codes.
The result is a stunning and euphoric coalition between artists that - although different in terms of generations, backgrounds and aesthetic discourse - are protagonists of underground art and share the means of alternative platforms to celebrate and advocate for sexual freedom and tolerance in the spirit of inclusion without conclusion.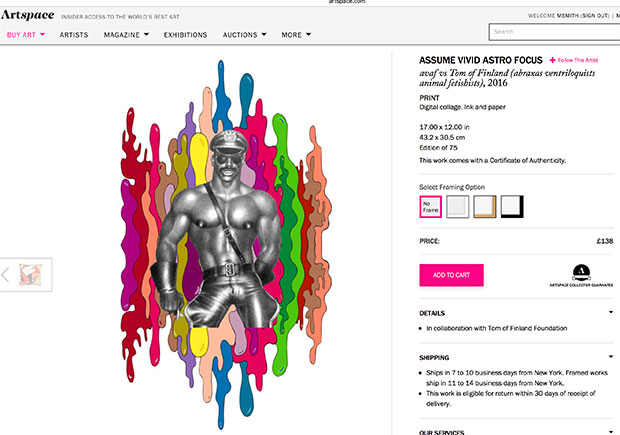 Their exclusive Art Space edition, subtitled braxas ventriloquists animal fetishists combines Tom's signature muscle men with the mind-melting, hot abstraction of assume vivid astro focus.
Priced at $200, £138 and €175, this digital collage, measures 17.00 x 12.00 inches (43.2 x 30.5 cm), comes in an edition of 75, and is available exclusively through Art Space. Take a closer look here and learn more about Art & Queer Culture here.