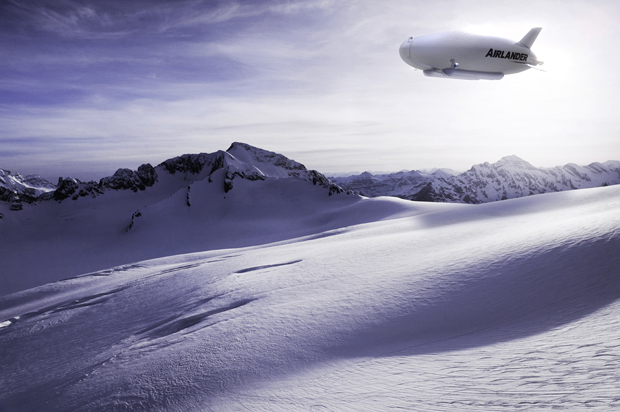 The World We Made style hybrid air vehicle unveiled
Airlander can take-off and land on any surface, emits few greenhouse gases and can stay airborne for 5 days
The Airlander is a vast airship, plane and helicopter hybrid, kept airborne for days at a time by a balloon, or to put it more accurately, a laminated fabric envelope of helium. It's the creation of the Bedfordshire company Hybrid Air Vehicles, which has spent the last 30 years developing "a new mode of air transport that offers major improvements in safety, operating costs, environmental impact and operational flexibility". If it wasn't for the fact that the US army has commissioned one for surveillance use, it's the sort of thing you'd expect to find Jonathon Porritt's Alex waxing lyrical about in our book The World We Made.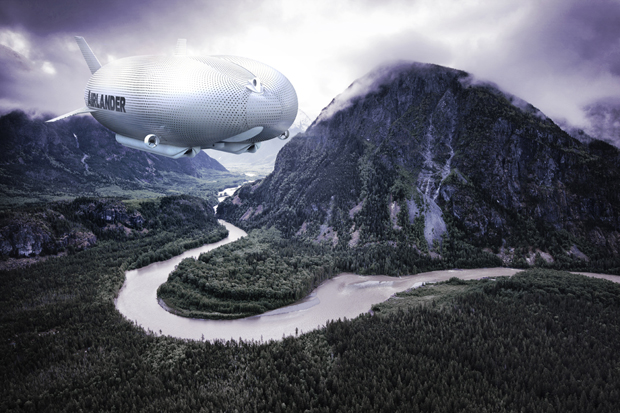 News of the Airlander follows the recent announcement that London industrial designers PriestmanGoode have created a concept capsule for the space tourism company World View to carry passengers on balloon flights to the edge of the earth's atmosphere. While the World View's introductory ticket price is $75,000 (£45,000) per passenger, the Airlander will cost £30m, or $50m to buy.
For that figure, owners will get an impressive craft with certain benefits over a plane or a chopper. The Airlander has a range of 4,815km (compared with helicopters, which can typically travel up to 556km); the Airlander can also take off and land vertically, without the need for a runway. Indeed, its developers claim it could land on most flat surfaces, including water, snow or ice. Unlike earlier airships, the Airlander is heavier than air, and so relies on the aerodynamic shape, as well as a set of conventional propellers to keep it airborne.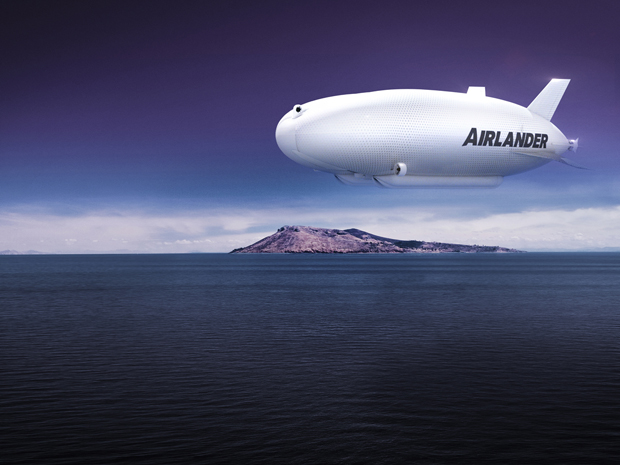 The surveillance model will enable to US army to conduct five-day long manned airborne missions, enabling them to observe "a pattern of life over a very large area of land and sea, which has hitherto been unavailable", says HAV.
Such a surveillance capability may allow the army to detect threats early on, and so "deploy their complementary assets more effectively. This increases operational effectiveness and reduces overall cost," they add.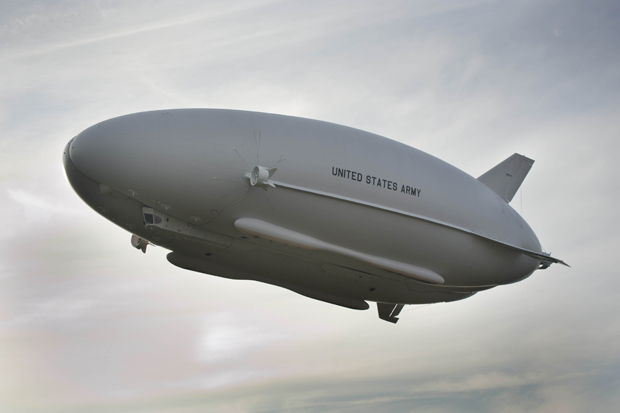 In less sinister language, HAV suggest that the Airlander, which has a maximum altitude of 16,000 feet, could also be put to good use by aid organisations, consumes very little fuel and emits a fraction of the green house gases when compared with a conventional jet or helicopter. To find out more, go here, and for greater insight into a happy, carbon-neutral future, consider Jonathon Porritt's book, The World We Made.