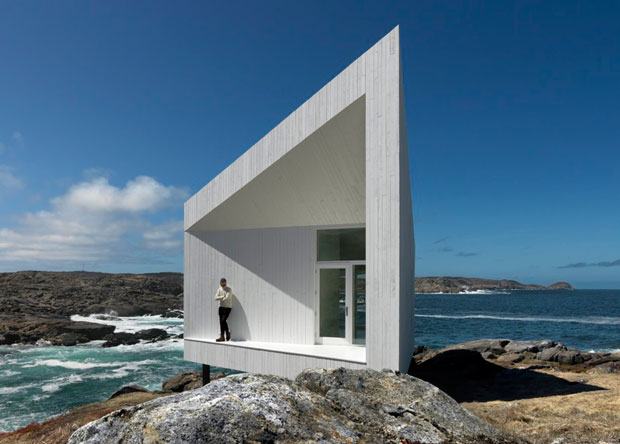 Todd Saunders' ultimate artist studio
Canadian architect's studio on remote island of Fogo looks like a great place to create
Our international readers may have given up trying to fathom the vagaries of the British weather long ago but for anyone else in the UK who's been living under a cloud of grey these past few weeks, a welcome show of blue sky and sun today has turned our thoughts to the great outdoors - and what better place for a working environment than this artist studio that's just been built on the remote, unspoilt island of Fogo in Newfoundland, Canada.
Designed by Canadian-born, Norway-based architect Todd Saunders, the complex comprises six artist studios (called Squish) dotted around the island. An inn is due to be completed by November this year and will feature an angular form constructed with wood and housing 29 rooms, a lobby, library, movie theatre, and independent art gallery. There will also be a restaurant headed up by top Canadian chef Robert Bourassa. The middle of nowhere never sounded so good.
Fogo island incidentally is also home to Brimstone head - one of the official four corners of the world according to the Flat Earth Society. The building has been designed for the Shorefast Foundation a group formed to protect rural communities.