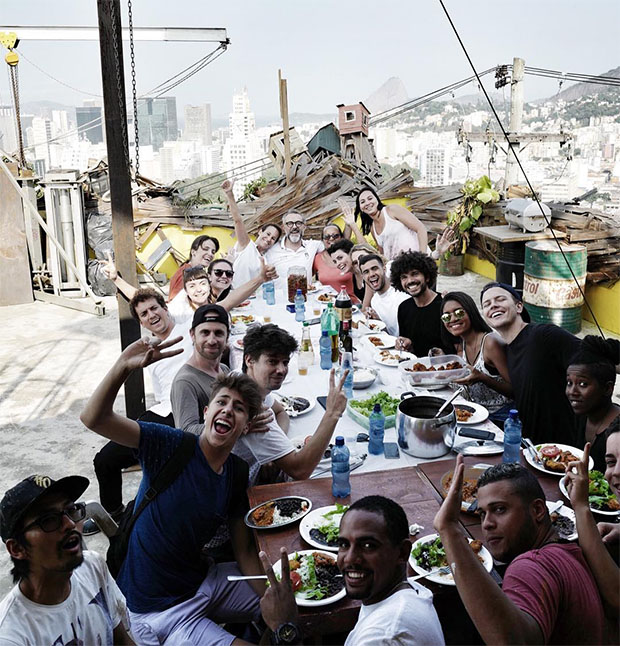 JR and Massimo Bottura's Olympic lunch in Rio
The world's greatest chef broke bread with the French artist on a rooftop in one of the city's oldest favelas
The French artist, activist and Phaidon author JR set up Casa Amarela in Rio's Morro da Providência favela, back in 2008, after staging part of his Women Are Heroes project in the Brazilian district.
Women Are Heroes sought to recognise the importance of local women by pasting-up large-scale photographs of them around the neighbourhood. Casa Amarela, meanwhile, is a longer-term educational and cultural institution, founded to serve the needs of the favela's local kids. Over the past few months JR and his team have been refurbishing Amarela, having returned to the city to create his new Olympics works.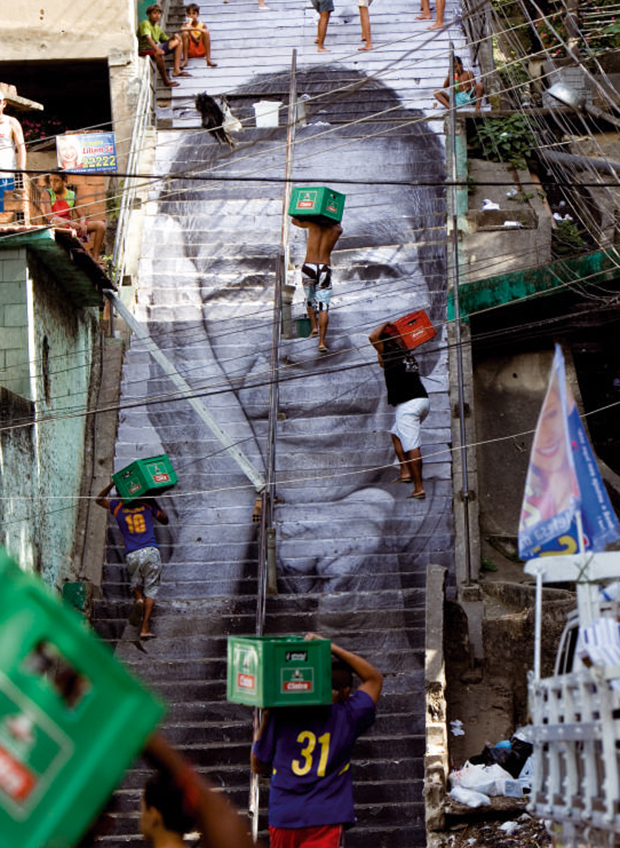 The Italian chef, philanthropist and fellow Phaidon author Massimo Bottura, whose Osteria Francescana topped the World's 50 Best Restaurants list back in June, is also in Rio, to set up the Brazilian branch of his Refettorio Ambrosiano charitable restaurant, which will use leftover food to prepare healthy, seasonal meals for the poor.
Yesterday, the pair took a break from their schedules to enjoy lunch together at Casa Amarela rooftop dining space. Massimo wasn't cooking on this occasion; instead they enjoyed fish, beans and rice prepared by Jura, a local woman who has been chef for the Casa since its inception and who also starred in JR's original Women Are Heroes project in Rio all those years ago.
To learn more about Women Are Heroes and the rest of JR's work order a copy of his book, JR: Can Art Change the World? here, and for more on Massimo Bottura get a copy of his book Never Trust a Skinny Italian Chef here.