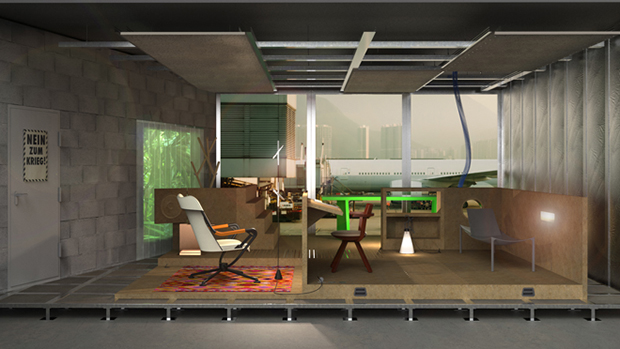 The future according to Konstantin Grcic
German designer works with Vitra Design Museum to produce forward-looking, personal retrospective
Konstantin Grcic, one of Germany's best-known industrial designers, is exploring the future. Again. Grcic, who began his career with Jasper Morrison's studio in the early 1990s, has worked with the Vitra Design Museum to stage a novel retrospective of his work, his largest solo exhibition to date.
Entitled Konstantin Grcic: Panorama, the show, which opened this week at the Z33 gallery in the Belgian city of Hasselt, explores the designer's own personal visions for life in the future.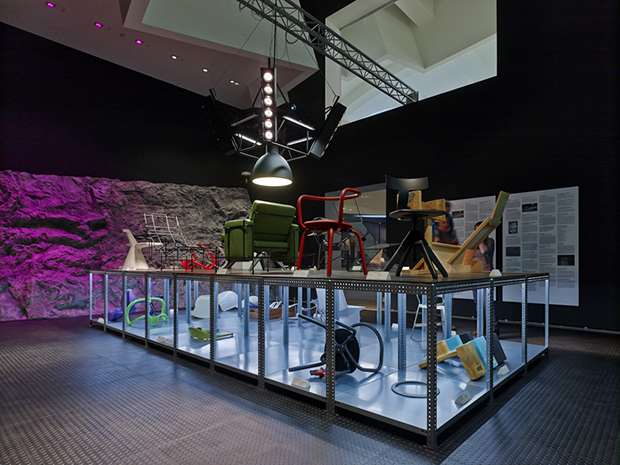 The exhibition's set, which Grcic himself designed, comprises a number of themed rooms, including a home interior, a design studio and an urban environment. The Life Space has a dwelling and a stage "on which you place other objects", explains Grcic, "and the stage can be placed on any found space." The Work Space has one wall clad in artificial illuminated rock. A big working table holds Grcic-designed objects, some of them unfinished.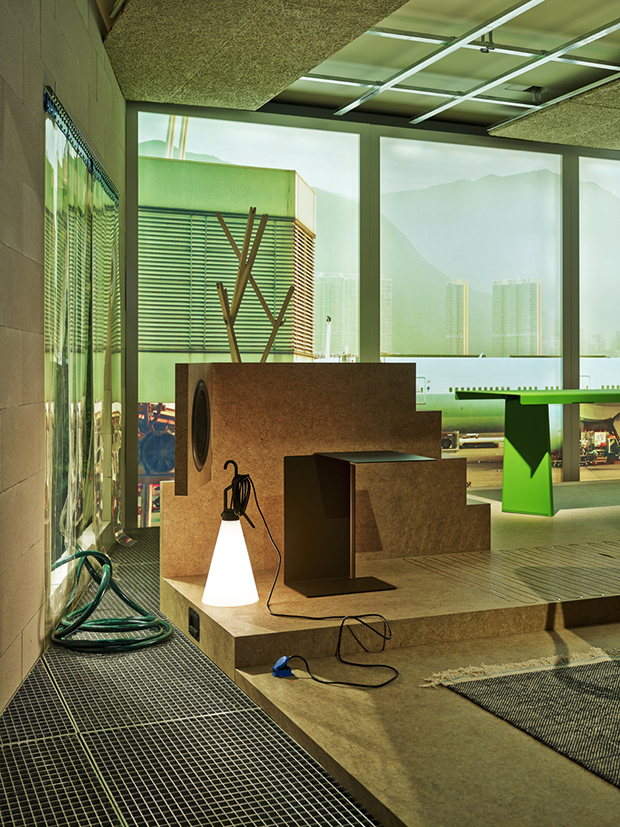 "Here it's about processes, mock-ups, prototypes and finished objects," says the designer, including his 360 degree stool and chair for Magis. For Public Space, he commissioned an unnamed concept artist to paint a huge panoramic image, showing a public space in the future. His seating 'London' ("more comfortable than it looks", according to Vitra Design Museum Director Mateo Kries) is in here. Lastly, in the Object Space, there are 150 objects in a 35m-long vitrine, each one loosely connected to the next.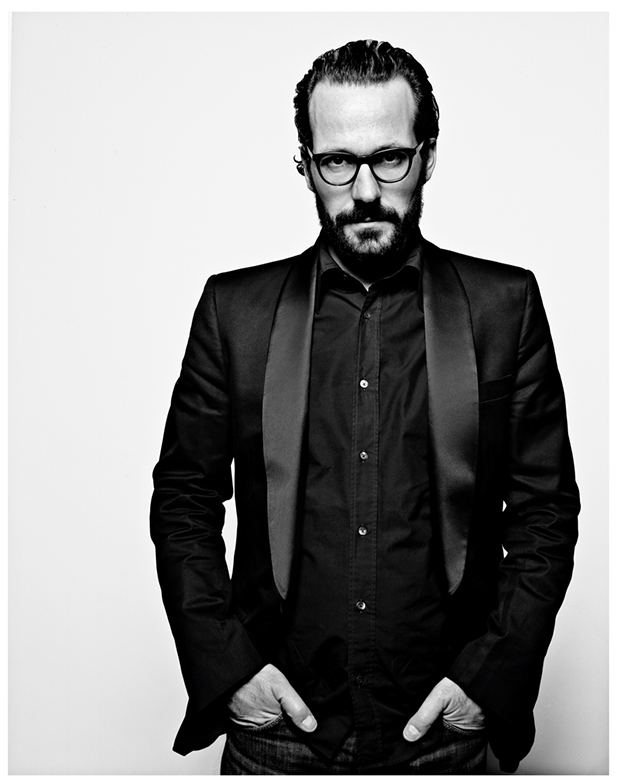 "We wanted to show that the design process is not something that's very organised and linear," says Kries. While the show purports to expose Grcic's vision of the future, he admits, "there's no one future, no master plan or utopia vision, certainly not made by architects or designers."
Nevertheless, we are able to make a couple of solid predictions: the show will run until 24 May, and on 21 April Grcic himself will give a talk. If you're able to make it along, we strongly advise you to. If you can't the next best thing is to track down a copy of KGID (Konstantin Grcic Industrial Design) our great monograph.