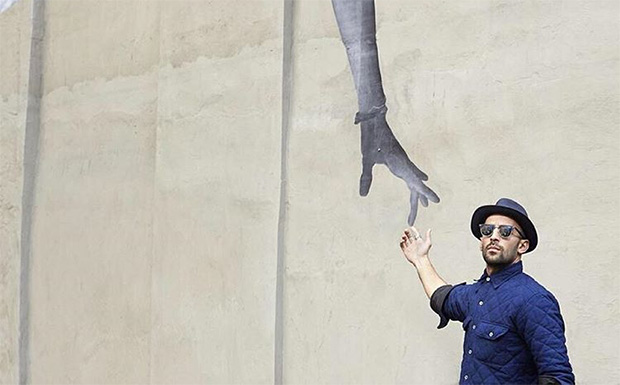 JR - 'Yes art CAN change the world!'
The artist and social activist answers the question posed by his new book in our exclusive video
When JR visited our London offices earlier this year, we naturally seized the opportunity to ask him a few questions. You can see him talk about his Ellis Island film here, and his work bringing immigrants out of the shadows in New York City. However, we would now like to share with you his answer to the question posed in the subtitle of his book JR: Can Art Change the World? JR's is affirmative, even if he sets the criteria for a 'yes' answer quite low.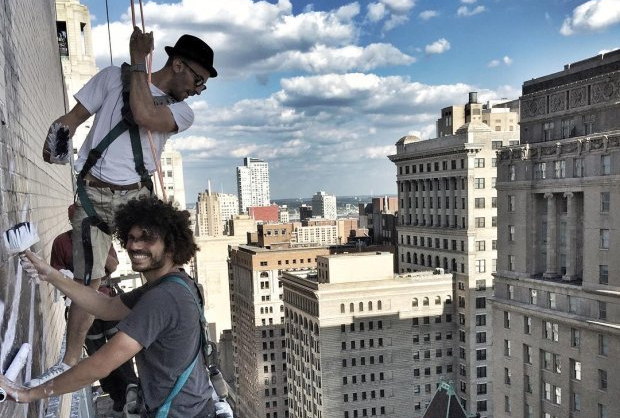 "Just creating an emotion in someone, is a way of changing the world," says the artist. A smile on the face of someone passing by one of his public works might seem ephemeral. Yet these minor, personal links between human beings count for an awful lot, in an age when communication technology is, paradoxically, trimming down the amount of time we are spending together.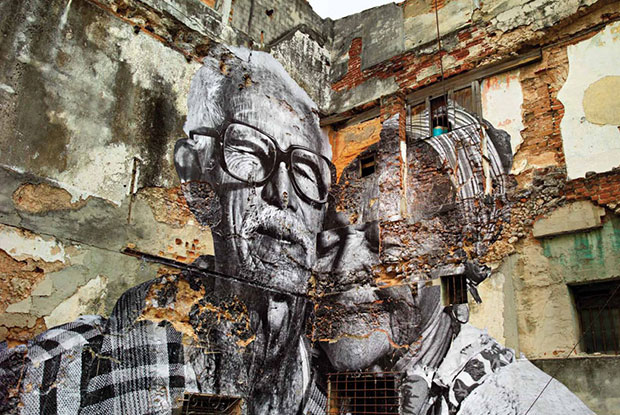 "Recreating these human contacts is important in a world where we're losing them," says JR. "We are not made to live in a cave, we are made to live as groups, as communities, and I think art can be a really strong link for that."
Whether highlighting the subjugation of women in society, or the maligned position of poor suburban kids in Parisian life, JR's pasted-up photographs, films, and social media activities are all trying to establish these simple, social connections.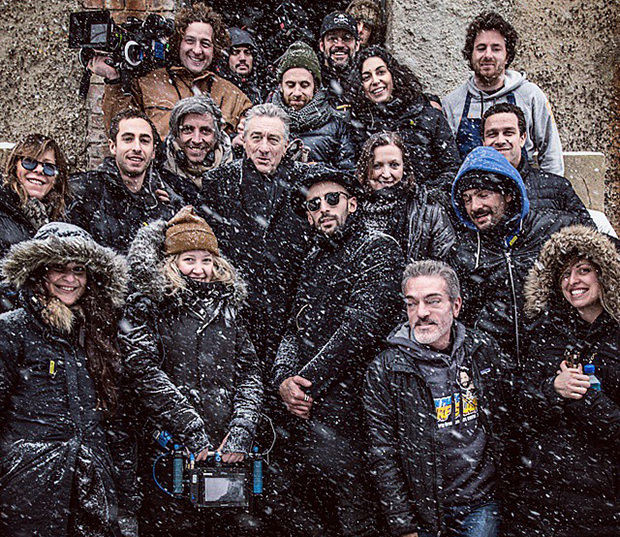 Art, in his view, "comes from people trying to express things to people." This is why JR chooses not to work with brands on their advertising campaigns, because an artist's place changes if he or she is employed to sell something. Rather carrying commercial messages, art for JR is "about raising questions, not about giving answers."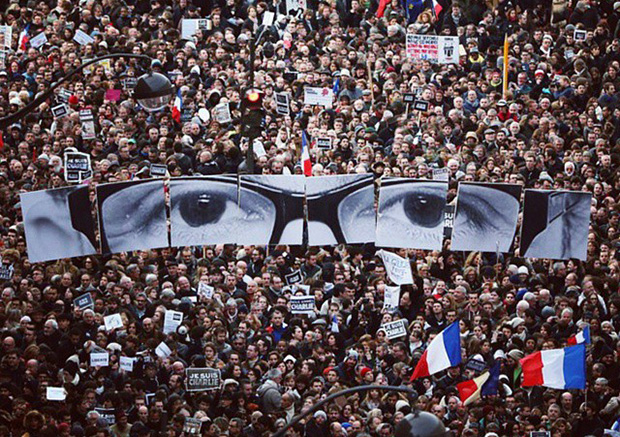 After all, artworks are one of the few things that remain, once we have all left this world. "The only thing that we as humanity keep and protect is what the artists have left behind," he says, "because we know it came from the right place. It's someone saying "I am here, I exist." That's a universal mark, it's a mark of dignity." And it's these marks that shape our world.
You can watch the full video above, or over on Phaidon's Youtube channel, and for more on this important contemporary artist, buy a copy of JR: Can Art Change the World, here; for a short period of time, you can even get a special edition of the book, with a section of one of JR's iconic eye images pasted on to its spine. Go here for more.