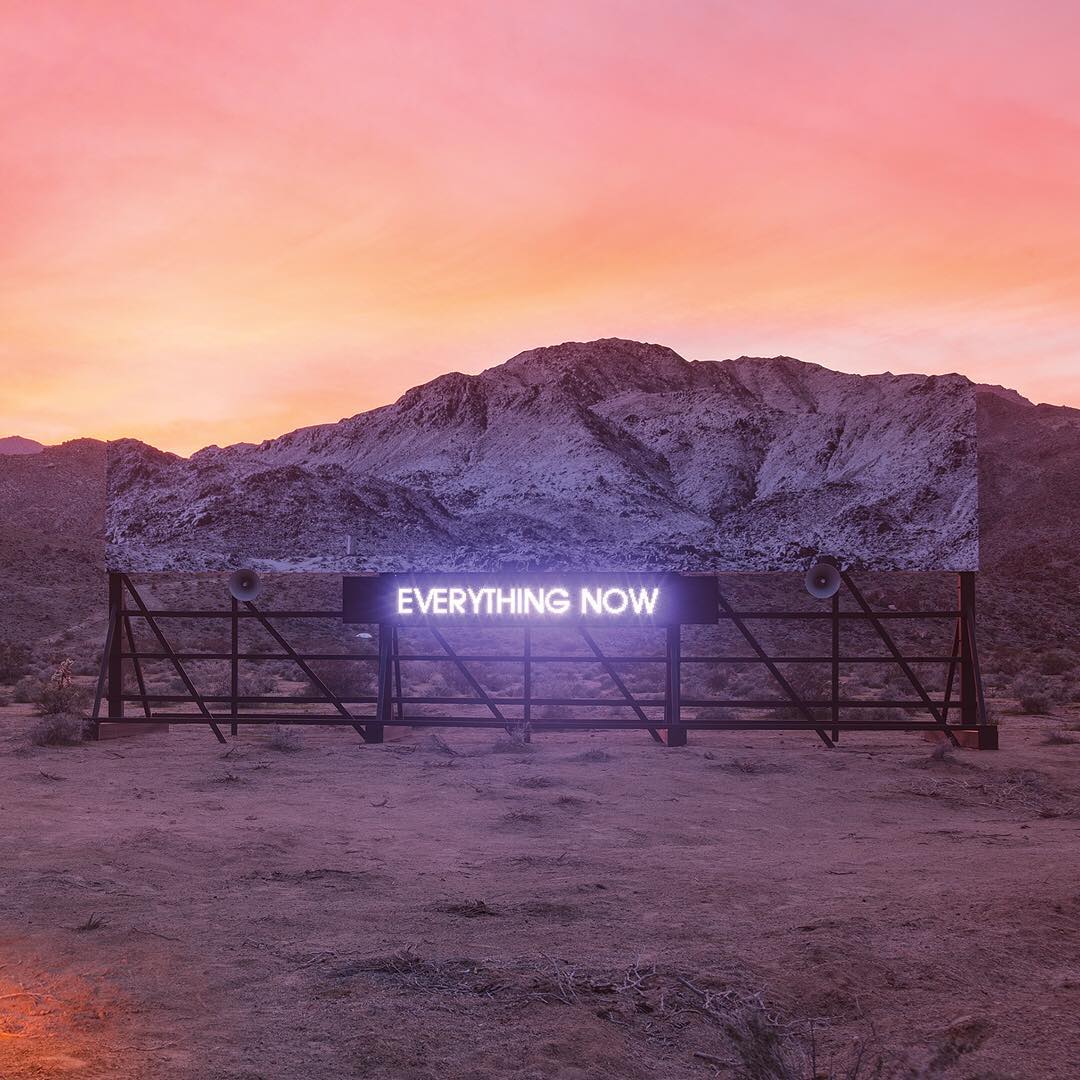 JR does the cover of the new Arcade Fire album
The artist's desert installation features on the band's new record cover and in new video Everything Now
Back in May 2016 Arcade Fire's Win Butler and Régine Chassagne DJed and sang in the Jardin des Tuileries during the opening of JR's Louvre pyramid installation.
The performance, which ended with Win, Régine and JR wading into the park's lake, looked like a fun, carefree collaboration between three French-speaking, artistically inclined friends. However, at that point, JR was also working on a more significant, longer lasting artwork with the group.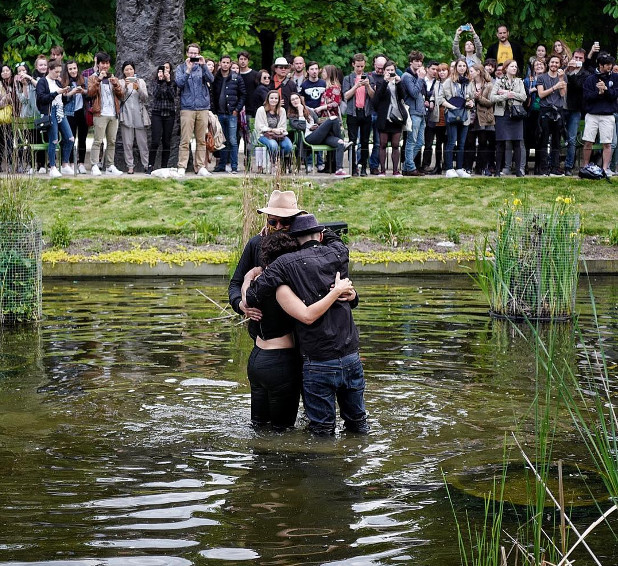 A few days ago Arcade Fire revealed JR's new work, installed in California's Death Valley. The piece, consisting of a mountainous pasted-up landscape photograph and an LED readout, displaying the word's 'Everything Now' in a number of different languages, also features on the band's new album, Everything Now, and in their new video for the album's title song.
JR had been labouring over this installation for two years, following the band's recording sessions. The first single, which samples the Cameroonian artist Francis Bebey and is produced by Daft Punk's Thomas Bangalter and Pulp's Steve Mackey, takes the unforgiving immediacy of contemporary life as its theme.
"It's the idea of everything, newness," explained Butler in a recent interview. "Everything that happens in the world is surrounded by a whole cloud of other garbage, some of it fake, some of it real, some of it true, it's just a sheen on existence."
Shot at night in stop-motion, JR's insistent LED message is offset by the motion of celestial bodies, capturing Butler and co.'s sentiment near perfectly.
For more on JR's life, work and activism, order a copy of JR: Can Art Change the World? here.