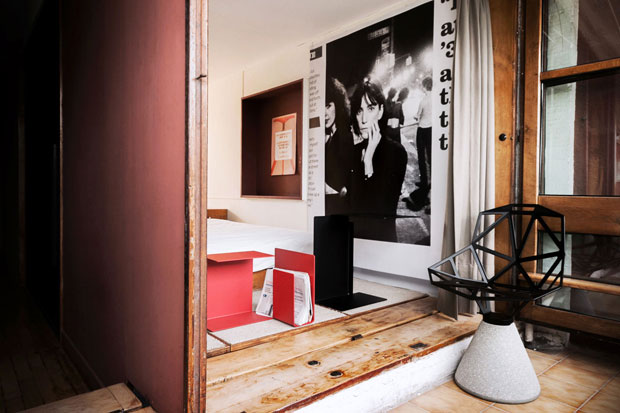 Punk rock meets modernism in Marseilles
Konstantin Grcic joins The Bouroullec Brothers in reworking Le Corbusier's Appartement No50
Industrial designer Konstantin Grcic is generally regarded as innovative, ingenious, fascinating, prolific even - but not particularly playful. However, he seems to have had some fun with this house refurbishment. We could go so far to say as he seems to be pulling Le Corbusier's leg.
As part of Marseille's role as European Capital of Culture 2013, he's decorated and furnished a privately-owned and barely-changed apartment in that modernist landmark, the Cité Radieuse housing block on the outskirts of the city.
The Appartement No50 is open to the public from 15 July until 15 August, filled with a few of the German designer's favourite things. Or is it more like a retro boutique full of Grcic-designed furniture? Either way, it's got some nice things to sit on and illuminate the proceedings, like his 360 stools for Magis, a Pro chair for Flototto, and Mayday lamps for Flos.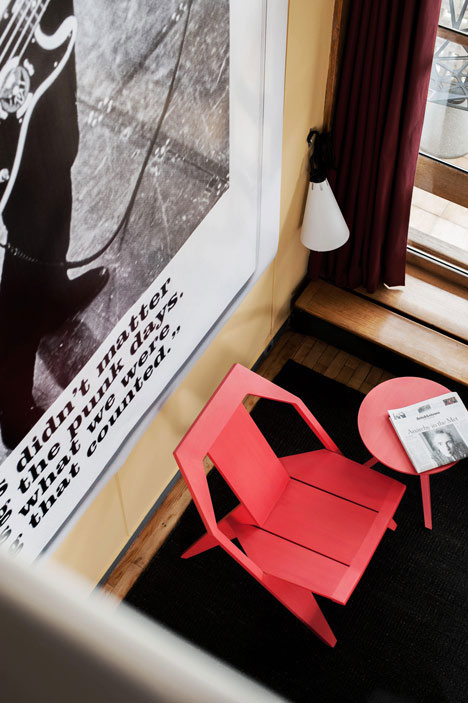 These are given a backdrop of enlarged pages from a punk fanzine, which Grcic has positioned around the walls. "The punk motifs are tempting a slightly devious link between two completely unrelated worlds: Le Corbusier's architecture and punk rock," says Grcic whose book, KGID (Konstantin Grcic Industrial Design).
"Without forcing the idea of common grounds, I find that both have a rawness and uncompromising spirit which I have always found compellingly beautiful. Bringing both cultures together in this project felt most inspiring and, in the end, surprisingly fitting."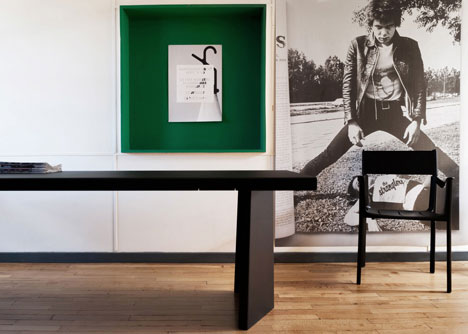 He's not the first to get his hands on this 1950s time capsule. Three years ago the French brothers Ronan and Erwan Bouroullec did a temporary number on the flat, and two years ago Jasper Morrison was let loose in there.
It's interesting to see how highly designed contemporary items fare in a mid-century-modern domestic setting, and it would certainly be fun to have a look round. But if you are lucky enough to visit make sure you check out the amazing sculptured rooftop too. If you've seen our wonderful architecture range, you'll know why.