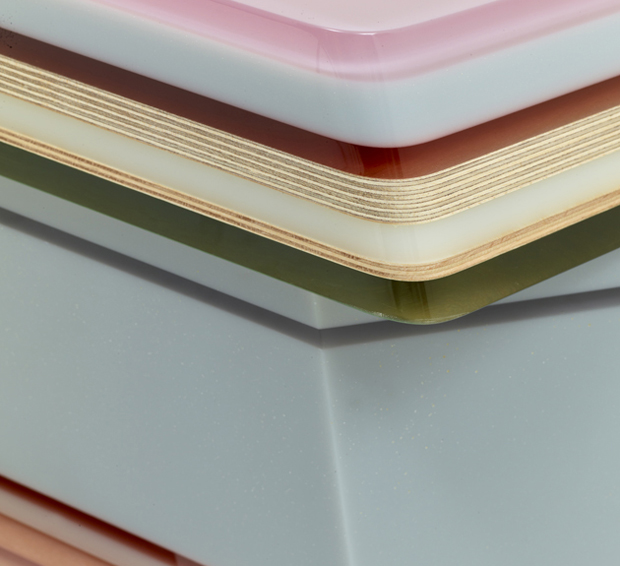 Volcanic crystals inspire Hella Jongerius table
The Dutch designer looks to the layering in agate stones to inspire her bright, limited-edition Gemstone Table
No one is sure how the beautiful crystalline layers in agate are formed. Currently, the best guess is that some silica dissolved in the water that percolates through volcanic rock and forms into long molecular chains, which are then more able to crystallize, compared with the slower crystallizing, single silica molecules, also present. This alternating speed of fast formation, followed by slower formation creates the layers so prized by gemstone collectors, much like summer and winter growth forms rings in the trunk of a tree.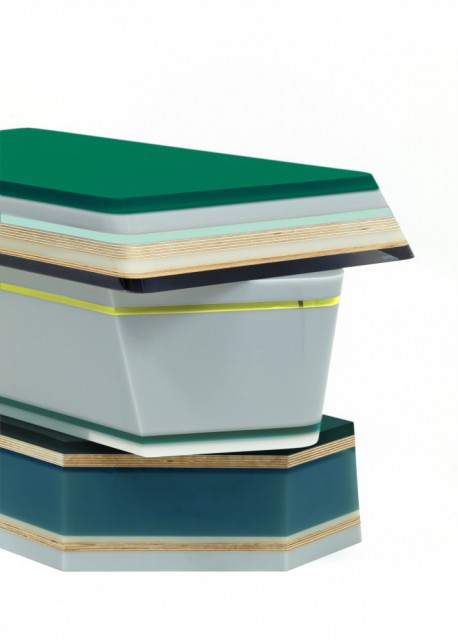 Whatever the process, it's these layers that drove the Dutch designer, Hella Jongerius to create her beautiful Gemstone table. The low table was commissioned by Galerie Kreo, Paris in a frustratingly (or pleasingly if you have managed to secure one) limited edition of twenty.
"Inspired by the natural beauty of stones like agate and malachite, Gemstone Table is formed by layers of transparent, milky and opaque jewel-toned polyester with multiplex [plywood]," the designer explains. "It is available in three sizes and four 'colour ways': Quartz, Onyx, Ruby and Jade."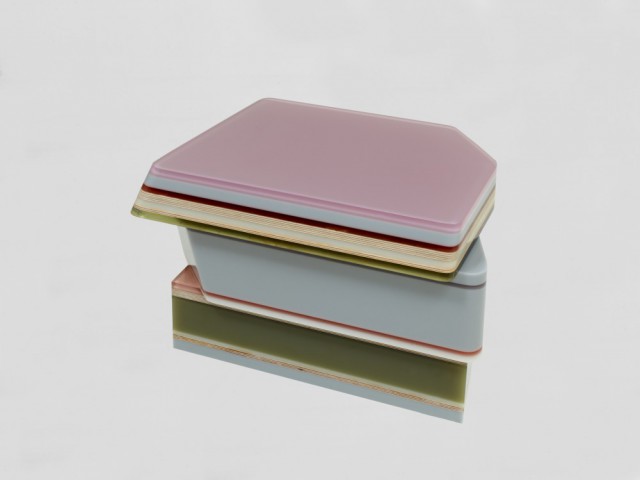 And, just like its geological precedent, not every quirk or feature can be entirely explained away. "Hella introduces imperfections and individuality, as well as memory and craftsmanship, in all her pieces," Johanna Frydman of Galerie Kreo says.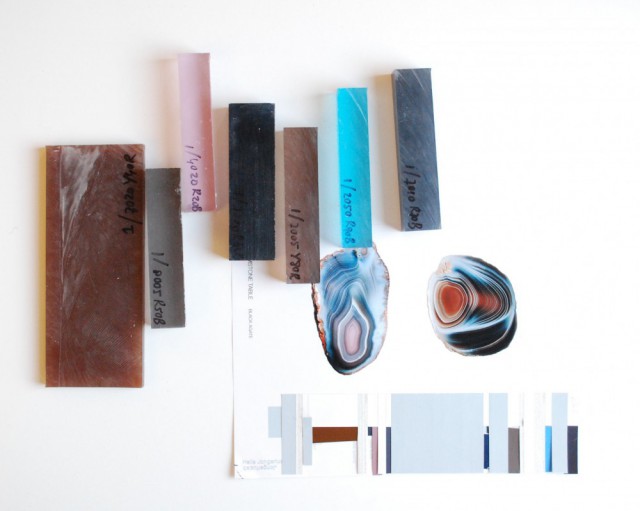 Find out more about it here, and for greater insight this innovative designer; consider our book, the first and most authoritative published on Jongerius.