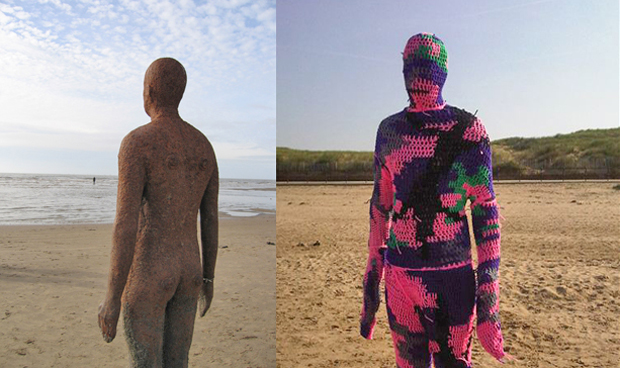 Phaidon's eye on the artworld
The first of our international artworld roundups takes in Russia, America, China, the UK and Switzerland
Dasha and Shigeru collaborate Dasha Zhukova, uber-connected girlfriend of Russian billionaire Roman Abramovich, wowed the art world in 2008 by opening a temporary contemporary arts centre inside a bus garage in Moscow. Now, while she waits for OMA to apply finishing touches to designs for the centre's permanent home in Gorky Park, Zhukova has asked renowned Japanese architect Shigeru Ban to build a temporary paper pavilion for the gallery. Ban is the irrepressible king of interim architecture, and Zhukova... Well, she's impressed once already, we're sure she's just about to do it again.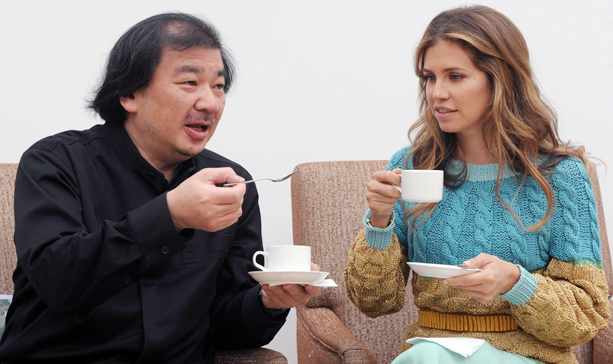 Frieze Emdash Winner This week the Frieze team set about releasing plans for their 10th London Art Fair, and revealed the winner of the 2012 Emdash Award. Plucked from a list of over 500 international applicants, Berlin-based artist Cecile B. Evans was chosen for her proposal to create a bespoke audio guide for Frieze's 2012 London outing, which will compile art commentary from a range of people who don't really know that much about art. That's not all though, Evans also plans to create an art-loving hologram that will pop up during the fair – a kind of transparent host, offering art-related insight.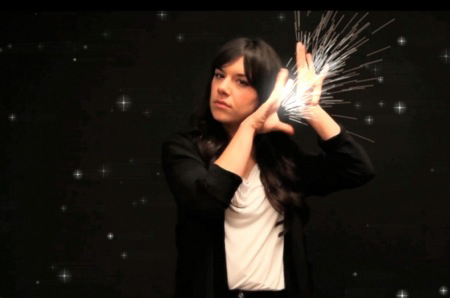 A new way to buy art? Rarely do collectors get a chance to buy works directly from artists. Normally there's a gallery involved, dotting the 'i's and crossing the 't's of deals for which they'll receive a commission. But this week internet sales site Artspace revealed what it thinks is a way around art buying norms. The subscriber-only site will offer members direct access to works by contemporary Chinese photographers eager to reach a wider audience. Everyone wins, apparently, but is this really the future of art sales? Time will tell.
Art Basel 2012 Art fairs come thick and fast these days – you name the city, we'll name the sprawling expo. Thankfully, amidst the hectic annual schedule, a small number of standouts remain. Few are more notable than Art Basel, which this year begins on June 14 and features 300 galleries from North America, Latin America, Europe, Asia and Africa and more than 2,500 artists, ranging from the great masters of Modern art to the latest generation of emerging stars. Tickets range from 40-70 CHF.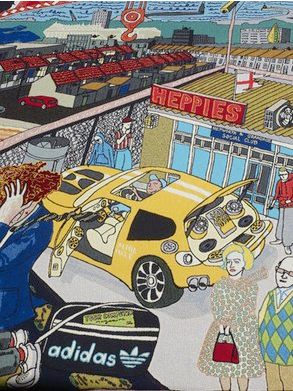 Grayson Perry's tapestries The flamboyant Grayson Perry – whose British Museum exhibition last year seemed perennially sold out – is back in London, this time with a load of multi-coloured tapestries on show at Victoria Miro. A riff on a series of Hogarth's 18th century paintings, Perry's works extend the artist's fascination with taste and class, and on first glance seem typically trenchant. Is there a more effective cultural commentator around today? Prove it.
Moscow art punks arrested Debate abounds in Moscow, where three members of feminist punk art band Pussy Riot are facing long jail sentences after breaking into the Russian capital's Christ the Saviour Cathedral and staging a typically controversial anti-Putin, anti-clerical performance. Opinion over possible action is split: top church officials, infuriated by this act of alleged blasphemy, are demanding prosecution (meaning a full seven-year jail term). Others, including Russia's minister of justice Alexander Konovalov, are appealing for a rational response, denouncing the possibility of lengthy imprisonment. The collective are appealing to artists and high-profile cultural figures to get behind their plight.
The Jeff Koons puppet show The Jeff Koons we know is the one who likes to make money as much as art – who employs a vast staff of in-house assistants to complete monumental sculptural works sold for six figure sums and more. What we didn't realise is how much he likes to teach school kids how to make animal puppets! Koons recently visited a school in East Harlem, where he discussed his works and ideas before helping one lucky group of children realise their own. Koons first started making art aged five, at kindergarten in Pennsylvania – now he's admirably teaching these kids how to do the same.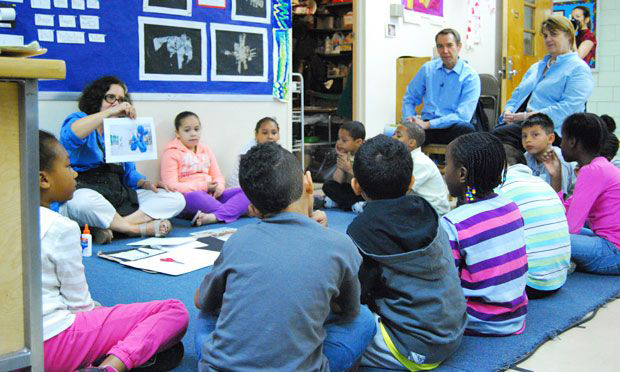 Andrea Rosen's new gallery Apparently one gallery space in New York's Chelsea neighbourhood isn't good enough for Andrea Rosen. The dealer of the moment – who has the likes of David Altmejd, Wolfgang Tillmans and video artist Ryan Trecartin on her books – has just revealed plans for a new 1,350-square-foot venue in the area. Rosen will open the appropriately named Gallery 2 in September, with a show by a currently unnamed artist. Who could it be? Rosen is being coy, only letting slip the fact it will be the artist's first solo exhibition in New York. Intriguing!
Antony Gormley's cover up And finally, have you ever imagined how much better Antony Gormley's Iron Men might look kitted out in woolen all-in-ones? No, nor have we but New York-based artist Olek has dressed two of the sculptures, on Crosby beach in Merseyside, in psychedelic crocheted suits, and Gormley doesn't mind at all. "I feel that barnacles provide the best cover-up," he told the BBC, "but this is a very impressive substitute."