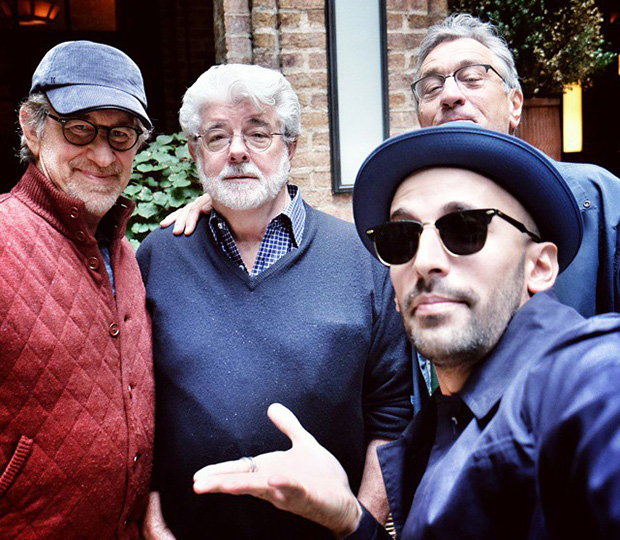 How was 2014 for JR?
He choreographed a ballet, created an installation at Ellis Island and hung out with Spielberg, Lucas and De Niro
For an anonymous visual artist, JR certainly likes to put a face to a name. Since 2006, the Frenchman has photographed and pasted up huge, black and white portraits of otherwise unknown citizens in Paris, Jerusalem, Belo Horizonte, Shanghai and Los Angeles, under such titles as Portrait of a Generation, Wrinkles in the City, Face 2 Face and Inside Out. From a critical point of view, his art is disarmingly simple. As he himself says, they tend to concern "commitment, freedom, identity and limit."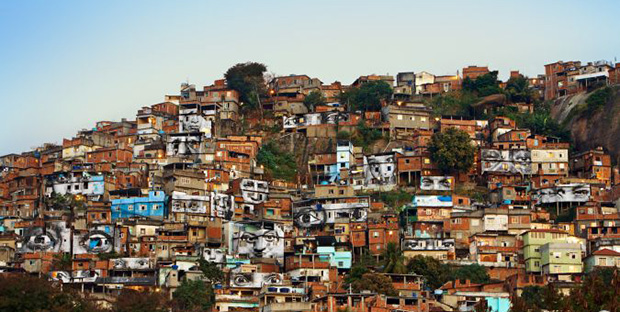 In recent years JR has won over a host of notable admirers and collaborators, including Robert De Niro, Pharrell Williams, and Steven Spielberg, and in 2014, the artist greatly extended his practice, producing two, new innovative projects. The first, Unframed Ellis Island, saw JR reproduce photographs from the archives of the New York island's immigration facilities and hospital, pasting them up in the disused hospital corridors and operating theatre.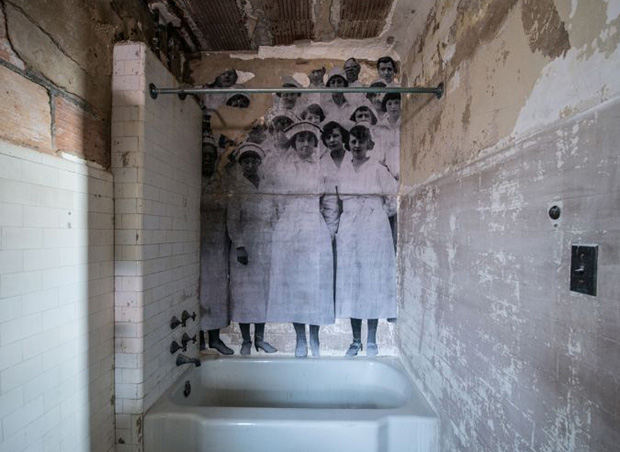 The second, an eight-minute ballet called Les Bosquets, was the first dance piece the artist had ever worked on and was produced in collaboration with New York City Ballet and the singer-songwriter Woodkid. It premiered at the Lincoln Center in April, to critical acclaim. Phaidon will add to this list of firsts with a book with JR in 2015. So treat this look back over the past year as an introduction to an artist you'll be hearing a lot more about in 2015.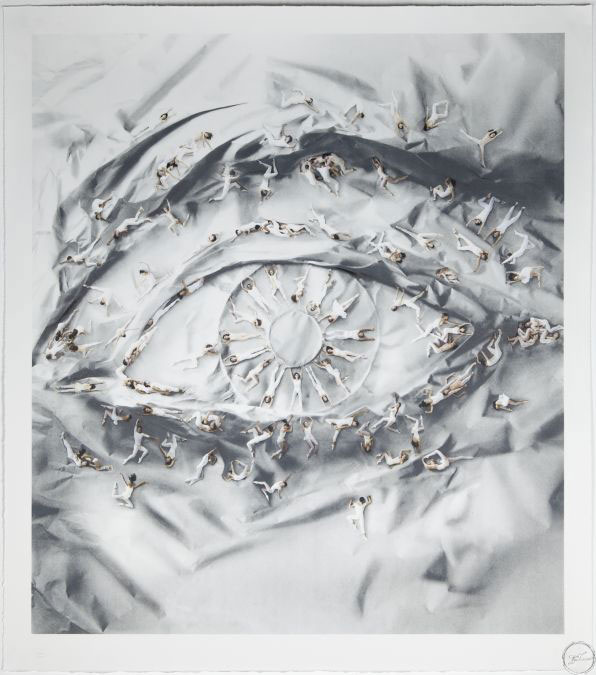 What was the thing that inspired you most this year?
" Working in Ellis Island in New York. It was a whole, new complete new project for me."
What was your personal working highlight this year?
" Choreographing a Ballet for the New York City Ballet was quite an experience! I'll remember it forever!"
What can we expect from you in 2015?
" An amazing book with Phaidon!"
For more on JR go here. For further insight into great art outside the gallery system, consider our book Wild Art.