Zaha Hadid jewellery at Art Basel Miami Beach
Zaha Hadid goes for gold (and other precious metals) with Swiss jeweller Caspita
Zaha Hadid's product design team is becoming more prolific by the day. From unlikely-looking tables for Established & Sons, a fleet of 'super yachts', a curvy wine bottle for Austrian winemaker Leo Hillinger, and shoes for Nude, the team's imagination seemingly knows no bounds.
Now she has created a range of rings and bracelets for Swiss jeweller Caspita. The shape of the gold rings was inspired by "cellular structures found in nature," says the team, adding that "these creations harmoniously intensify the brand's aphorism 'See the invisible'."
The design comprises a double layer of polygons creating a mesh around the finger. The polygons end in an asymmetric, claw-like point, and one can easily imagine Hadid herself sporting such a piece – possibly on more than one digit.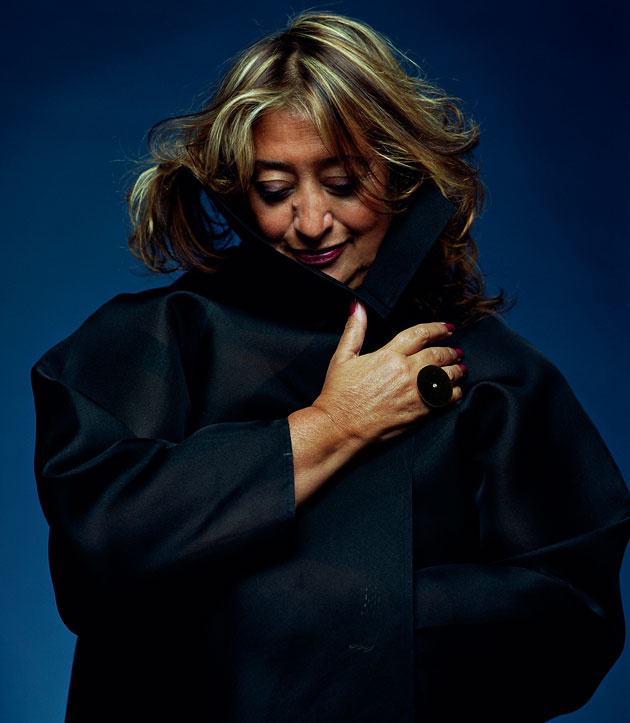 The rings are being made by Swiss crafts people in black, white, yellow and pink gold. "This feat of entwined geometries reveals its extraordinary sparkle thanks to the skill of the goldsmiths who expertly hand-polish these prodigiously meshed works," say the designers. To add another element of opulence, some of the rings have tiny diamonds set into parts of their latticing. If you're going to Art Basel Miami Beach you can see them there.
Of course, Zaha is not the only high concept creative creating jewellery. Phaidon's very ownRonan and Erwan Bouroullec created white gold earrings called Cloud for Biegel in Germany and a stainless steel necklace and headbands called Smak for Icelandic jeweller, Jenks. And the great thing about the Bouroullec's jewellery is the flexability to accessorise it with a copy of their wonderful book, Works.