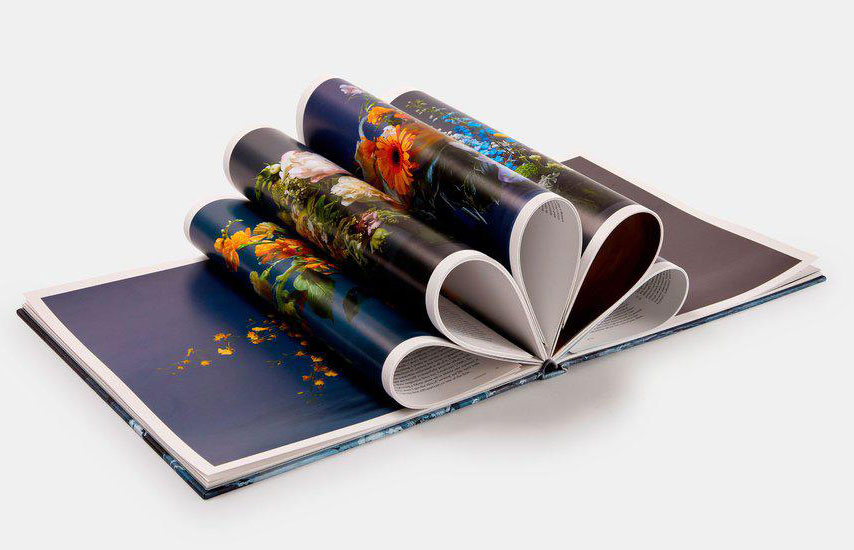 Jim Hodges describes his new Phaidon/ Artspace edition and the processes by which his work unfolds
'I began filling vases with a variety of arrangements. We then shot dozens of images to create the seven selected floral still lives used for this project'
What propels an artist into the unknown? When Jim Hodges moved away from painting, the reasons didn't have so much to do with the physical gestures of brushes on canvas. "It had more to do with my inability to access myself in the medium and in the context of painting. So I departed from it, searching for ways of inventing image and experience that could be initiated in other material exploration and gesture," he explains, in our exclusive interview, conducted as he prepared the release of a new work rearranged for Bill, 2021.
That departure has led this acclaimed American artist on an incredibly rich journey, one in which he has found himself working in all manner of media, from paper and charcoal, through to textiles, to bronze, steel, and found materials, creating works that are freighted with deeply felt expressions of memory, loss, and love.
After earning an MFA in painting from Pratt Institute in 1986, Hodges began to create ephemeral objects in his Lower Manhattan basement studio. Working in a basement without windows had a huge impact on his art. Hodges believed himself to be 'unearthing' and even 'excavating' a new way of making art as he interrogated the concept of permanence.
"I started dragging things into the studio from the street and playing with scotch tape, staples, plastic, Crisco, pins, fabrics, wires, etc, while locating the site of making on the floor, the walls and incorporating the ceiling," Hodges says. "It was a very dirty, dusty charcoal heaven."
Over the past few decades, art lovers have been fortunate enough to share in that dusty heaven. Hodges has been the subject of numerous solo exhibitions across the globe; his work has featured in the Whitney Biennial, in the Hirshhorn Museum and Sculpture Garden, at the Albright-Knox Art Gallery, the Walker Art Center, the Dallas Museum of Art, the Institute of Contemporary Art in Boston, and the Hammer Museum in Los Angeles, to name just a select few.
Any contemporary artist would be more than happy with such laurels, but Hodges views things a little differently. "'Success' is measured differently by different people," he tells Artspace. "My successes have been ongoing from the very beginning of my engagement and pursuit of art. If you can live with the insistent pull toward ideas and create ways of getting those thoughts out of your body and into the world in forms that can be shared, then you're successful. Everything else is secondary."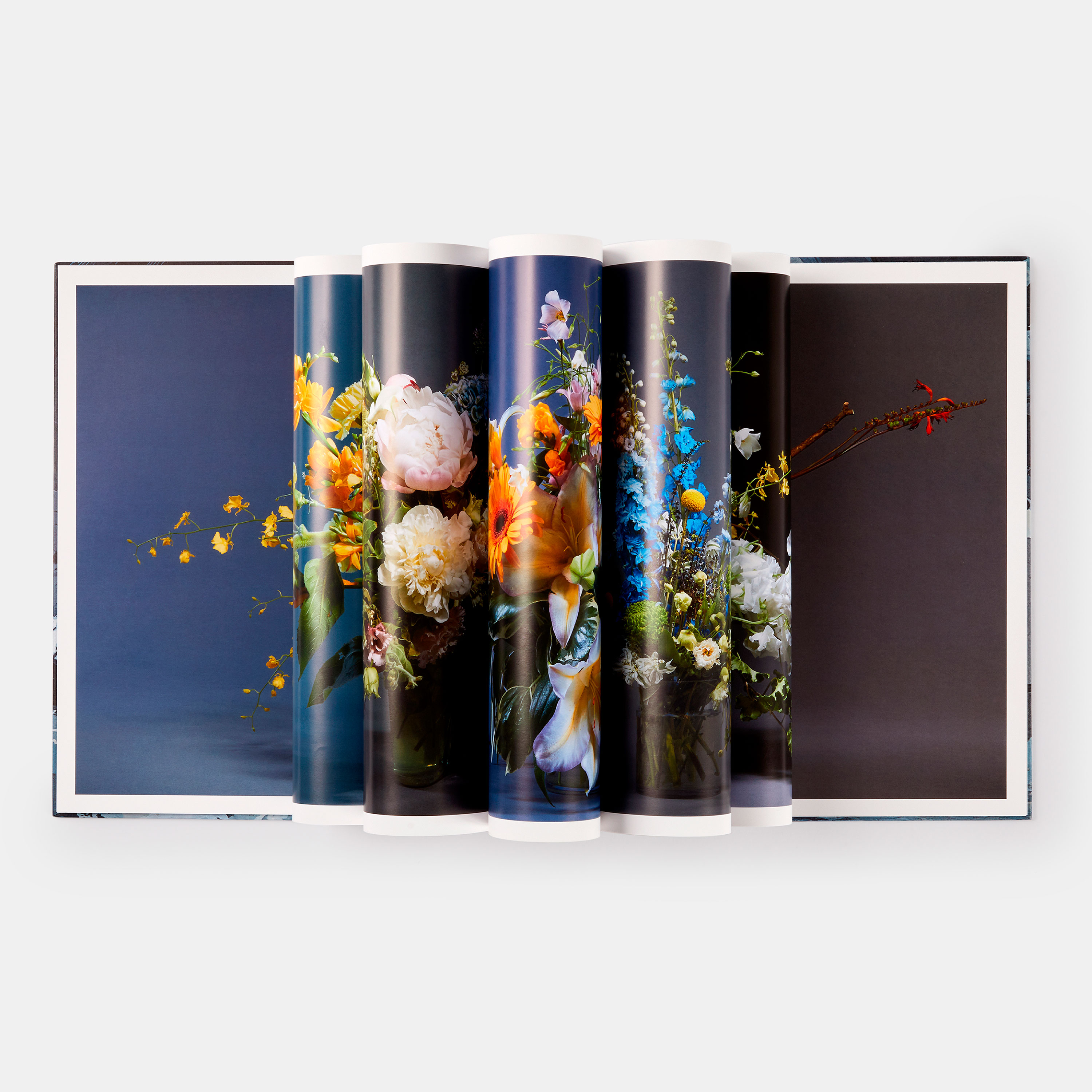 Hodges latest creative expression, rearranged for Bill, 2021 - available in a strictly limited edition of just 30, each signed and numbered by the artist, is a sculpture assembled from a book. Interestingly, it was partially inspired by his work on a new Phaidon monograph.
"I looked to the material of the book itself as the starting point for creating," he explains. "I revisited a system of making that could incorporate a multiplicity of converging content that was imposed by the choice of subject as well as thinking about who the work is generated for. A convergence of materials, concepts, relationships and histories combined so perfectly to realize the goal of revisiting an earlier work I made with a book, Arranged, in 1996.
"Starting out early one Saturday morning while visiting the New York City Flower District and returning to the studio with a carload of flowers, I began filling vases with a variety of arrangements. Working with the photographers Jacob Sadrak and Carrol Cruz, we then shot dozens of images to create the seven selected floral still lives used for this project.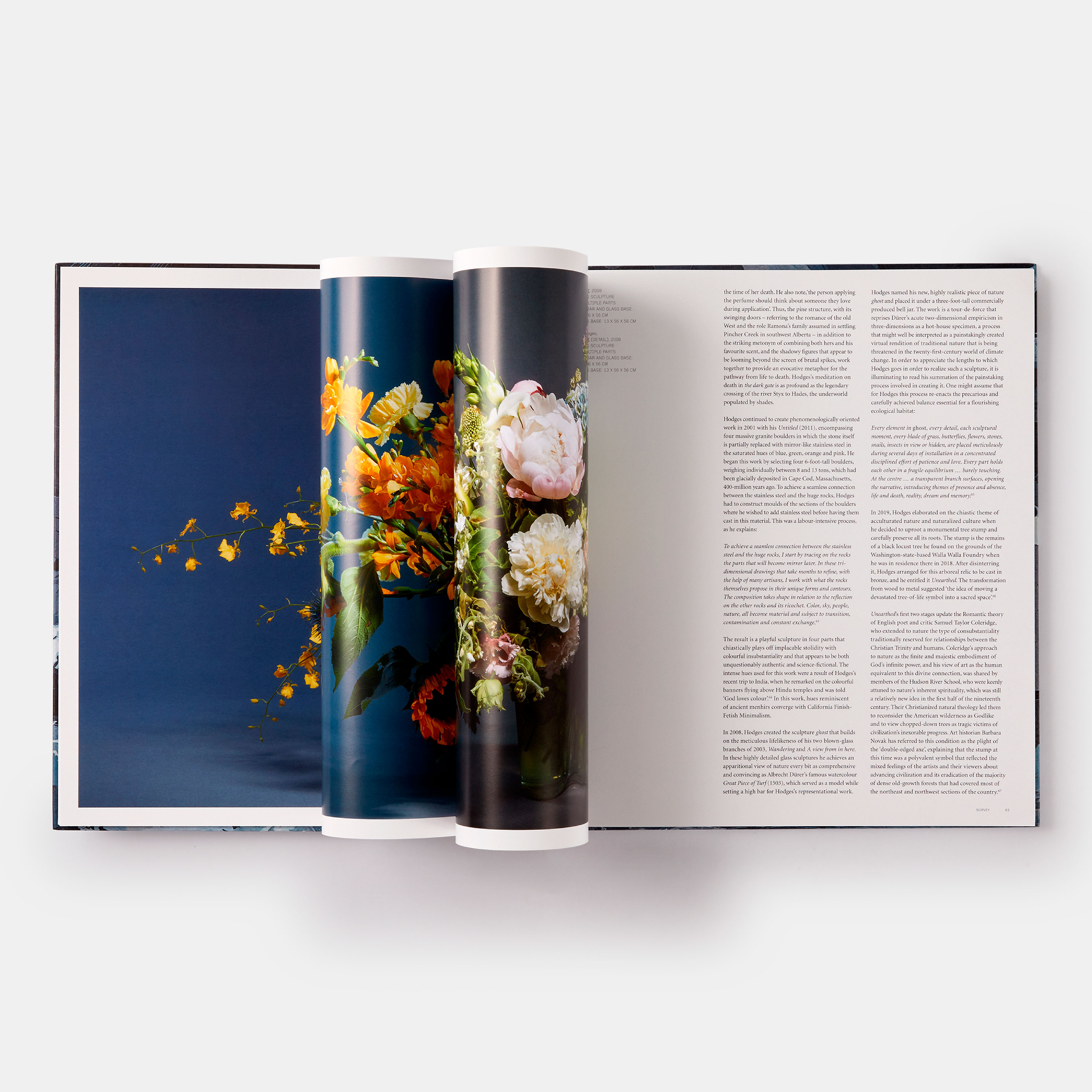 "Like Arranged - which combined random still lives of found flower images folded into a freestanding sculpture - these unique photographs have been tipped into their specific locations in this Phaidon book so that you can easily create the work yourself by following the simple instructions and bending the pages to realize the final piece."
Hodges has spoken in the past about the way in which materials in general, but paper in particular, 'invite' him to carry out certain actions. "In this way it is synced to the broader dimensionality of my practice." Work, Hodges says, "unfolds from itself."
"Unfolding a material, following the lead it suggests to me or being at the service of it are ways I've thought about initiating something," he says. Paper has "invited me to cut it, rip it, wet it, stretch it, repair it, fold it, bend it, burn it, lick it, even leave it alone. I basically respond to the nature of materials in a given time to make possible thresholds that celebrate the materials while providing access to others to a greater or lesser degree of success and usefulness. As in every artwork, the contemplation of materials links directly to its content and form with every facet being equally critical and considered."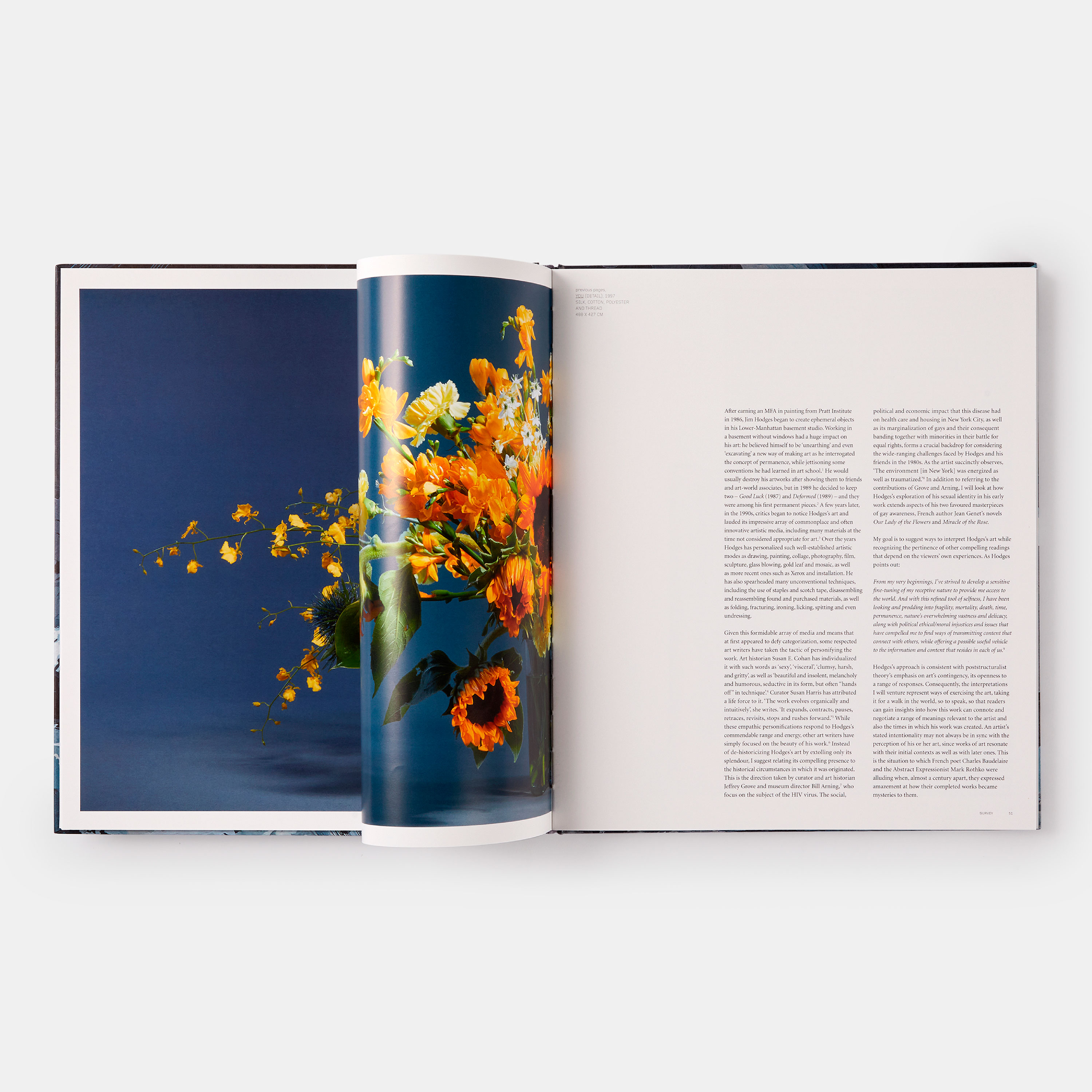 The occasion of the Phaidon book and the new edition also offered Hodges an opportunity to produce a multiple whose proceeds could go to support a nonprofit organization.
"When reflecting on which nonprofit should benefit, my old friend Bill Bartman, who died in 2005, came to mind. In 1987 Bill started Art Resources Transfer and since its founding, A.R.T. has remained committed to distributing and publishing books on contemporary art while interrogating the shifting social roles of the library and the printed book. A.R.T seemed like the perfect organization to benefit from a multiple that's also a book."
Hodges says it would best be presented, "on a shelf, a pedestal, in a vitrine or simply existing in a state of readiness waiting to be assembled. There are many ways to live with the piece." Just beware of the setting. "A 'neutral setting' is impossible for me to imagine in reality. Nothing is neutral," he says. "Settings are harmonious or chaotic or sometimes a mix of all of that…art experiences exist across the spectrum."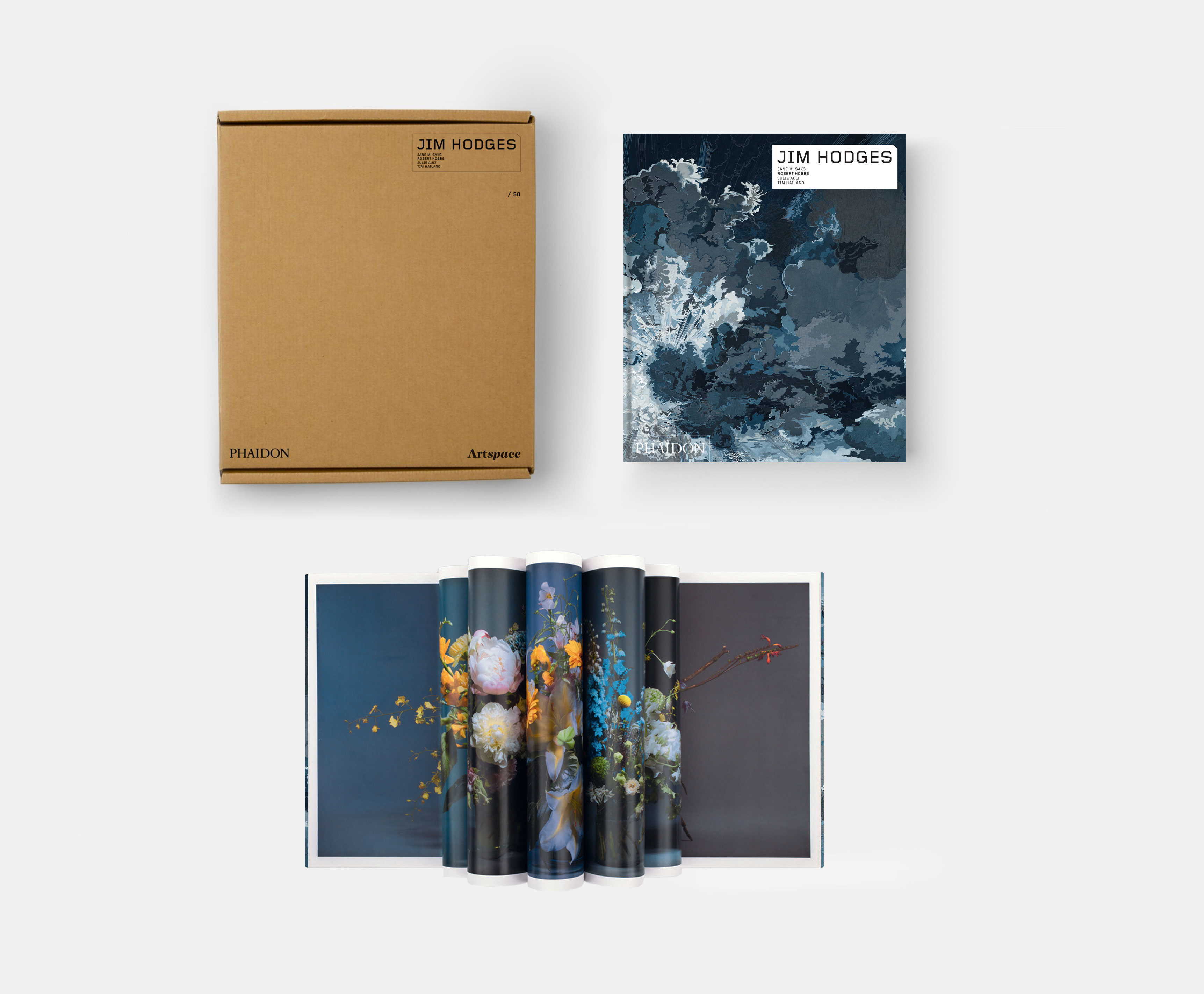 He also offers a few words on the best way to engage with the new edition. "The work carries its intentionality, and that is met by the eyes that receive it, completing a circuitry that is site specific and located in the connection. Digging deeply into that as an idea or initiation of a philosophical investigation from outside of the circuit of the art and viewer is an invention that departs into fantasy and speculation. Some things get more attention than others but nothing is not appreciated and considered. Art is patient. It waits."
A degree of patience might pay off in the contemplation of this new piece, as well as, perhaps, the recollection of Hodges' pedagogical credo. The artist was appointed senior critic in sculpture in 2011 at Yale School of Art, and he tells Phaidon there is one important point he always wishes to get across to his students: "Find love in your work."
To find that love for yourself, consider investing in Hodges' new piece rearranged for Bill, 2021 here.