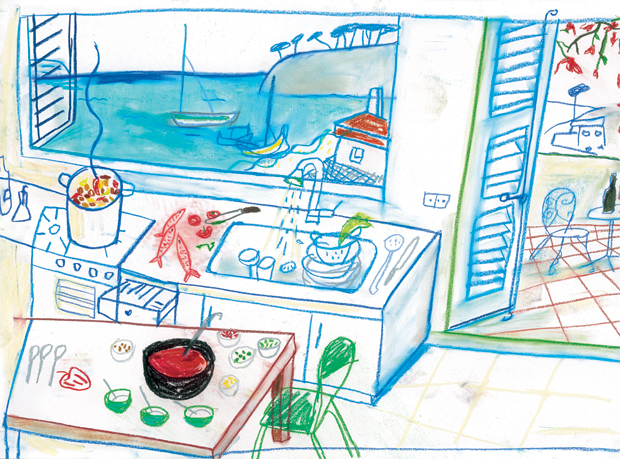 What's the best way to organise my kitchen?
A common cookery question answered
The practicality of a kitchen depends to a great extent on the space available. For example, a sink unit under the window may be pleasant, but often means having no space for a draining board. The most useful unit is one with two sinks.
An extractor fan or cooker hood that recirculates the air is not very effective against odours. It is better to have one connected to the outside.
Storage located under the work surface is especially practical if it can be pulled out, like drawers, so that you can see the contents at a glance.
The most frequently used objects should be placed in the wall units, arranged in lines on shelves or hung on hooks to avoid opening and closing drawers and cupboard doors.