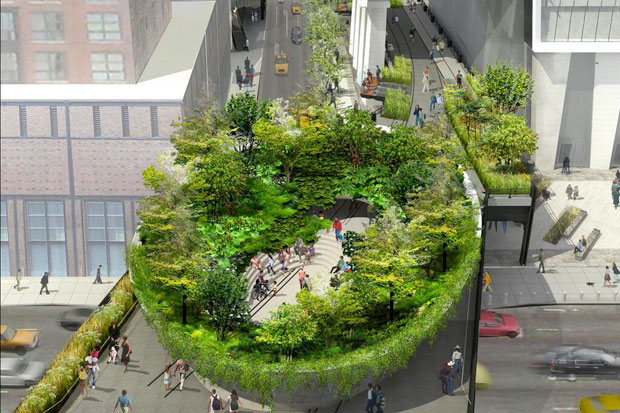 New York's High Line enters third and final phase
City's defunct freight train yards will play home to The Spur, a forested amphitheatre
For a full-on experience of urban nature, New Yorkers will soon have another alternative to Central Park's lesser-known pockets, on the High Line. Phases 1 and 2 of the 1.5-mile abandoned-rail-track-turned-public- park have been wildly successful since they opened in 2009 and 2011 respectively. That's mostly thanks to the crack design team picked by Friends of the High Line.
Architects Diller Scofidio + Renfro, landscapers James Corner Field Operations and planting expert Piet Oudolf have created what Ricardo Scofidio describes as agriculture "part agriculture, part architecture", exploiting the fact that "nature has reclaimed a once vital piece of urban infrastructure".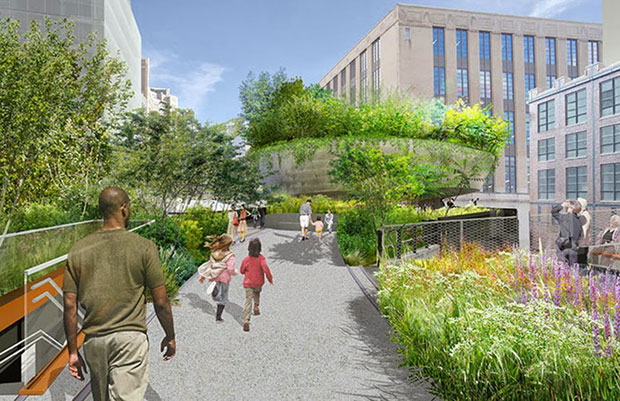 For the third phase, which should be completed by the end of next year, the action centres on the city's defunct freight train yards. Hence its name, High Line at the Rail Yards. Whereas most of the park is relatively narrow, this phase will include circular The Spur, the widest stretch. The plan is to make this spot as wild as possible, with woodland grasses, ferns, trees and other planting in keeping with New York State's forestry. This will all happen around some tiered seating, which creates a mini amphitheatre effect.
"On the High Line, you're always aware of the city around you," says Robert Hammond of Friends of the High Line. "We wanted to create a space where people could be immersed in nature."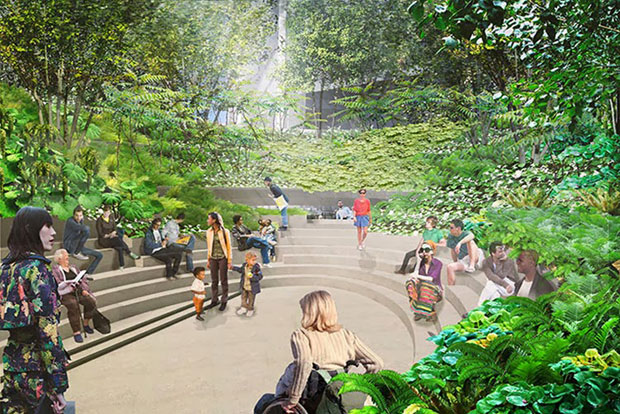 High Line at the Rail Yards will act as the park's final gateway on 10th Avenue at West 30th Street, linking up three neighbourhoods on Manhattan's West Side: the Meatpacking District, West Chelsea, and Clinton/Hell's Kitchen.